On February 2, 2023, TechSoup hosted a webinar featuring three Black-led nonprofit organizations. We heard about the work they do, as well as the barriers in place for Black people in education, research, and business.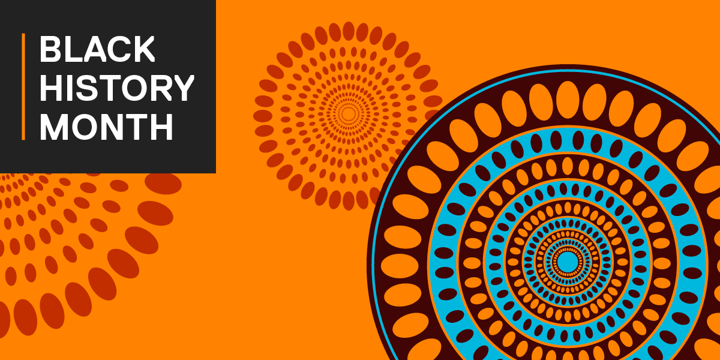 To learn more about the three organizations showcased and the work they are doing, watch the webinar recording and read the summaries below.
Denita Pimienta of CAAIRE
Denita Pimienta from CAAIRE kicked off the presentations. CAAIRE stands for Children, Athletes and Artists Involved in Recreational Events and focuses on setting young people up for success. It aims to equip young people with the skills and resources for self-improvement in both personal and professional contexts. Its services include a mentoring program, a community involvement scheme, and a prevention program that aims to address issues with drug and alcohol use before they start.
Pimienta explained that many of the children the organization works with are the first in their families to pursue higher education, having to overcome barriers associated with poverty and discrimination. As she succinctly put it, "it's difficult to study when you're hungry." As well as providing academic support and exposure to the different opportunities available, CAAIRE's team considers the needs of the whole child in its approach to enrichment and education.
Black-led organizations experience discrimination and difficulty in different forms, and Pimienta tells us that Black women often have a problem of not being heard or listened to. They often don't have access to the resources that other organizations rely on, which include funding but also resources, connections, and opportunities. There is a need for people with more access to these things to open doors for Black-led organizations and to advocate for Black leaders when they aren't in the room.
Tiara Moore of Black in Marine Science
The second presentation was delivered by Dr. Tiara Moore, CEO of Black in Marine Science (BIMS). A marine scientist herself, Dr. Moore founded BIMS in order to spread environmental awareness and create pathways for Black people to pursue careers in the field. Before she founded the organization in 2020, she noticed that people expressed surprise when she introduced herself as a marine scientist and that she was often the only Black person in the room at work.
BIMS aims to inspire and enable Black people to pursue a career in marine science, while providing resources, networks, and platforms for those already in the field to overcome barriers. It runs a week of events called BIMS Week each year, which involves networking events, keynote talks, and workshops with the aim of empowering Black marine scientists and connecting them to one another. Its other programs include the Tidal Wave program, which helps students attend and showcase their research at scientific conferences, and the BIMS Immersion Program, which sponsors young people to get scuba dive certified.
Dr. Moore explained that BIMS has changed the lives of over 500 Black marine scientists, and it will continue to work to overcome barriers to the success of Black people in the field.
Rhonda Brown of B.L.A.C.K. Masterminds
The B.L.A.C.K. Masterminds was created in 2020 by African American entrepreneurs and community leaders, who sought to enhance their business knowledge, promote Black-owned businesses and causes, and build meaningful connections online during the COVID-19 pandemic. The organization aims to help build leaders and activate collective knowledge (B.L.A.C.K.) within the African American community, through online and in-person events. Rhonda Brown, president of the B.L.A.C.K. Masterminds, explained that the organization addresses these issues through four key pillars: entrepreneurship, personal development, tech evolution, and alliance building. It provides Black leaders with education and guidance on various aspects of entrepreneurship, including business ownership, sustainability, and how to effectively use the latest technology to enhance their businesses.
One of the most distinctive programs B.L.A.C.K. Masterminds runs is their Black Friday Takeover. This event runs for a full 24 hours and includes business spotlights, demonstrations, entertainment, and networking opportunities. The primary objective is to circulate more dollars in the Black community on Black Friday and showcase Black-owned businesses.
Building Up Black-Led Nonprofits
The women presenting at this webinar expressed the need for increased opportunities to train, network, and present research, as well as access to funding and donations for Black-led organizations and emerging young people. This Black History Month, we encourage you to spend some time understanding the work of these organizations and considering how you can promote diversity, equity, and inclusion in your nonprofit and sphere of influence.
Additional Resources
Top photo: Shutterstock