Buffalo, Missouri, is aptly named for the bison that roam the territory.
A small group of us at Endless OS Foundation recently visited the land of corn, rice, soybeans, and buffalo. Dallas County, Missouri, a region of nearly 35,000 residents, represents many other places in rural America — small-knit community, home-town pride, and an infrastructure that lacks broadband internet due to complicated features of the terrain. For many of the schoolchildren we visited in the county, electricity, much less the internet, is a luxury. During our visit, we learned that our approach to digital equity through the development of offline content resonated with the school district's IT administrator, science teacher, and students at the local middle school.
This is one of many stories we're witnessing in the USA and worldwide.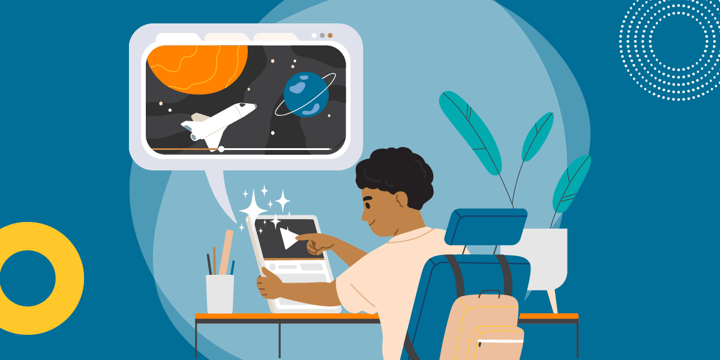 A Library of Learning Resources
In 2020, at the height of the pandemic, Endless OS formed as a nonprofit organization to double down on the work we'd been doing for nearly a decade. At that time, a third of K-12 United States public school students, or 16 million, were digitally disconnected (PDF). In that same year, we developed the Endless Key, a curated collection of K-12 learning resources from content partners like California Academy of Science, Common Sense Media, Khan Academy, Museum of Science, PBS Kids, and TED-Ed that can be accessed via a USB drive on Windows computers. Our goal was, and still is, to focus on learners who were regularly missed when it came to digital access. With the Endless Key USB, we introduced digitally disconnected learners to educator-reviewed e-books, interactive games, and YouTube videos that were readily available on the internet, with the hopes of lessening the digital divide that existed.
As we heard from urban and rural communities across the United States, we went back to work to further expand access to the Endless Key. Two years later, we developed a prototype of our Endless Key app, a downloadable app that can be accessed offline on Windows and Chromebook devices. For devices with limited data storage, and learners who want access to content that focuses on their interests, the app offering has been a game changer. As we begin to scale our community of learners, a question that keeps coming up from educators and learners, including at our recent visit to Buffalo, is, "Can I download this to my phone?" A great question, and one we've been hard at work on as we optimize our app for Android phones.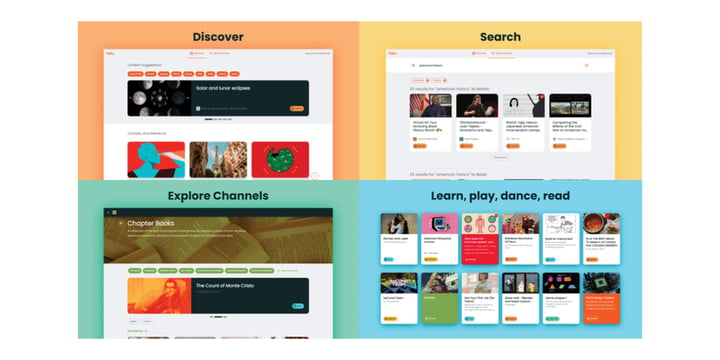 Screenshots of the Endless Key
Making the Device More Accessible and Affordable
For many of us, when we think of purchasing a computer, we usually just think of the hardware cost and not the productivity tools, apps, learning resources, and connectivity that make the complete package. We've been optimizing our operating system, Endless OS, over the past 11 years on a range of devices from low-powered single-board computers like Raspberry Pi to the latest top-of-the-line workstations — and everything in between, including refurbished PCs. With Endless OS, we ensure a sustainable and easy-to-use system, with thoughtfully curated learning resources and productivity tools to support you as you work, play, and learn, regardless of whether or not you have connectivity — and with no hidden software costs.
Native communities like ones served by Cook Inlet Tribal Council in Alaska recently received laptops preinstalled with Endless OS and selected learning resources from Khan Academy, CK-12, Blockly Games, and PhET. GivePower set an ambitious goal of equipping 15 schools across the Bajura region of Nepal with solar-powered computer labs running Endless OS in 2023. During the pandemic, our partnership with Fundación Harp Helú ensured that indigenous communities in Oaxaca, Mexico, were able to include their preselected curriculum within Endless OS.
As part of the open source community, democratizing access to technology means we ensure that users have a system with software tools comparable to, and compatible with, apps like Microsoft Office and Adobe and learning resources that are available offline while also designing safety and privacy controls for families with young learners.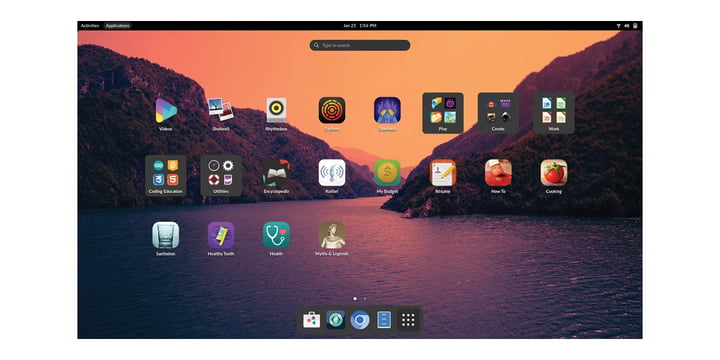 Screenshot of Endless OS
Join Our Community of Learners
As a global organization, we know the need for offline content, an affordable device, and a system that supports the safety and privacy of the users we serve. Whether you already have a device and just need free K-12 learning resources (Endless Key), or you're looking to install a safe and easy-to-use operating system (Endless OS) that comes with free learning resources and productivity tools, we have a solution for you! We provide these solutions at no cost to the organizations we work with so that they can have as much impact as possible on the communities they serve. If you're an organization interested in providing our product offerings to your community of users, let's work together! Please contact us at outreach [at] endlessos [dot] org, and please provide the information about your organization listed below.
Nonprofit organization name
Contact name
Contact email
Country
Language of the community you serve
Short description of how you want to use Endless Key, Endless OS, or both
Estimated number of users for Endless Key
Estimated number of users for Endless OS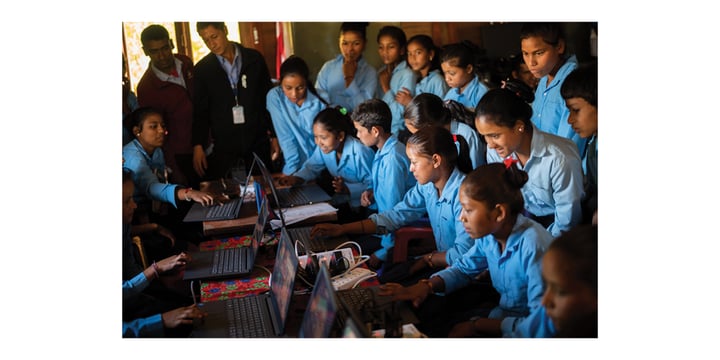 Students on solar-powered laptops with Endless OS at GivePower Nepal
Top photo: Shutterstock