What are the different messages and methods you use to reach your audience? With digital marketing expanding beyond email and into social media, SMS text messaging, events, and more, the answer to that question might be complex. Each of these platforms can support different types of messages, so how you reach out may depend on exactly what you're trying to communicate. But perhaps even more importantly, your audience's wants, needs, and actions can also determine the best path to success.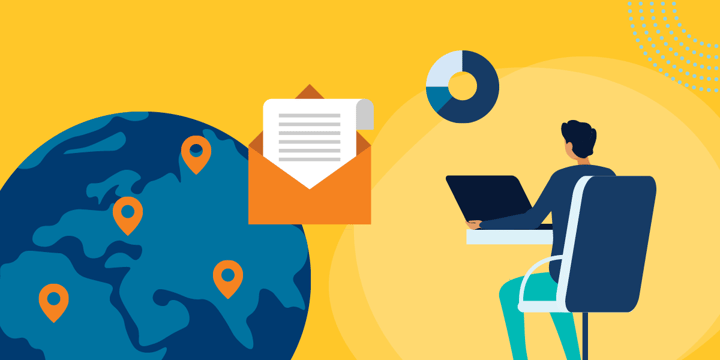 In this post, we'll discuss simple ways you can segment your outreach audience and customize your messaging to deepen your relationships to drive the best possible results.
Know Your Nonprofit Audience
What do you know about the people on your contact list? This might seem like a daunting question, but you likely have more information than you think, and the more information you have about your audience, the more effectively you can communicate.
Have they donated, volunteered, or attended an event in the past? If the answer is yes, you should have segments in place for each of those groups. Reaching out to existing supporters with the same message you use for prospective donors can be off-putting. Similarly, hitting your volunteers with donor language can make it seem like their time and energy are less important than monetary donations.
Have they engaged with any of your other emails? A yes is a great indicator of interest — what you're doing is working with those recipients. But if a consistent segment of your list doesn't open or click your emails, then it may be time to pull those recipients aside and test out new messaging tactics with them.
What have they clicked on in an email? For people who have engaged, the more you know about what they engage with, the better. Setting up click segmentation in a tool like Constant Contact can allow you to automatically place contacts into a list of their own when they click on links. This provides you with immediate insight into that audience and the ability to provide them with more, similar content.
What do we know about them personally? When you ask supporters to opt into communication, what do you ask? Of course, name and email address go a long way, but taking the opportunity to ask other meaningful questions can give you information that helps you personalize their communications and make them more relevant, timely, and effective. You might consider asking what type of support they're interested in providing, what topics they would like updates on, and even when their birthday is.
Know Your Channels
So you've put some thought into the most important part — your audience. Now, it's time to put some thought into what channels to distribute your message on, as well as how to avoid bombarding or overwhelming them. While technology has provided a plethora of ways for us to reach out, each of those channels is best suited for particular types of communication. Here are some examples.
Email marketing: This channel usually works best for lengthy content or multiple messages with a non-urgent ask. An email kicking off your newest fundraising campaign, for instance, gives your donors the opportunity to act immediately or digest later at their leisure.
SMS marketing: Because SMS text messaging is still limited in just how much information it can convey, this channel is best for succinct, urgent content. In fact, interested subscribers are overwhelmingly likely to open and read a text message within 3 minutes of receiving it. Got a last-minute need for a few more volunteers? SMS can be a great way to reach them.
Social media: Social media can be a great fit for messages that are broad-based, appealing to current supporters and new donors alike. Sharing heartfelt stories and images from your organization's efforts can be a good — and extremely engaging — fit for social.
Learn, Review, Improve
As you start to experiment with different channels within digital marketing, the best thing you can do to determine what's right for your organization and for your audience segments is to regularly review any reporting you have access to, click rates, social responses, and other engagement metrics, as well as listening to feedback from your constituents and tailoring your messaging to them. Keeping your supporters in mind any time you branch into new efforts can help you improve your relationships and lead to greater results for your nonprofit!
About the Author
Dave Charest is director of small business success at Constant Contact, the online marketing leader trusted by millions of small businesses. In his role, Dave acts as an educator and an advocate for small business leaders, marketing professionals, and nonprofits by providing them with practical marketing advice that can help them achieve their goals. He is a dynamic leader, speaker, creator, and award-winning marketer who strives to inspire small businesses by simplifying the complex world of online marketing.
About Constant Contact
Constant Contact delivers for small businesses and nonprofits with powerful tools that simplify and amplify digital marketing. Whether it's fundraising, growing your donor base, or engaging an audience, we deliver the performance and guidance to build strong connections and generate powerful results. For more information, visit www.constantcontact.com.
Additional Resources
Top photo: Shutterstock