The week after Thanksgiving is known for big promotions that kick off year-end holiday consumer spending. At TechSoup, we think nonprofits and libraries deserve their own extra savings. We've worked with a number of our partners to provide extra discounts and special offers for TechSoup members from December 2 until December 6.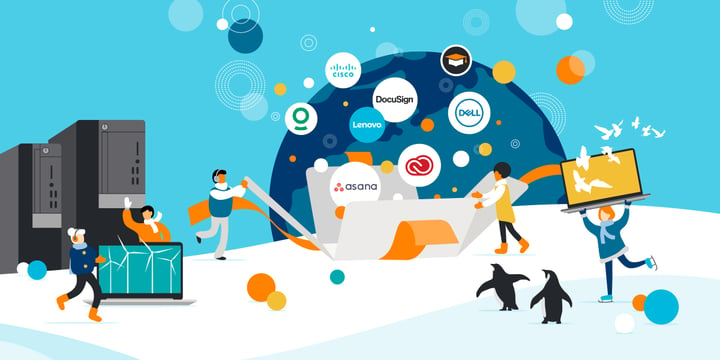 Cyber Week Offers at TechSoup
Waived admin fees on Adobe Creative Cloud and Document Cloud memberships
Reduced admin fees on Asana work management solutions
Reduced admin fee on Cisco Meraki MR20 wireless access points
Reduced admin fees on DocuSign e-signature plans
Access to discounts on Dell products for zero admin fee (first 1,000 organizations)
Access to discounts on Lenovo products for zero admin fee (first 1,000 organizations)
Reduced admin fees on Little Green Light donor management solutions
Get a free monitor with each refurbished desktop computer request (excludes bundles)
A special Nonprofit Data Management and Impact Measurement online course series from TechSoup
Offers are subject to change; if they do, we'll update this list accordingly.
These offers will be good starting December 2 at 9 a.m. East Coast time until December 6 at 5 p.m. Pacific. Some eligibility restrictions apply.
Don't Miss Out: Get Validated Today
In order to take advantage of these offers, your organization must be a validated TechSoup member organization.
Our validation process is free and easy. First, create a TechSoup account if you don't already have one, or log in to your existing account. Next, tell us a little about your organization. From there, we'll review your organization's status as a valid 501(c)(3) nonprofit or qualifying library.
If your organization meets the necessary requirements, you'll be able to take full advantage of everything TechSoup has to offer you — including discounted and donated products and special offers from our partners.
It may take a few days for us to review your organization. Provide your information as soon as possible to ensure that you can take part in this promotion!
Additional Resources