Just like any other business, NGOs rely on the expertise of skilled individuals to fulfil essential needs. Even at a small nonprofit, specialists are needed for IT tasks, grant applications, and practical daily needs. These organizations also tend to rely on donations, which often equates to a fluctuating and unpredictable income, sometimes making it difficult to hire new full-time staff members. Generous volunteers make a huge difference, but paid staff are essential in completing many of these tasks.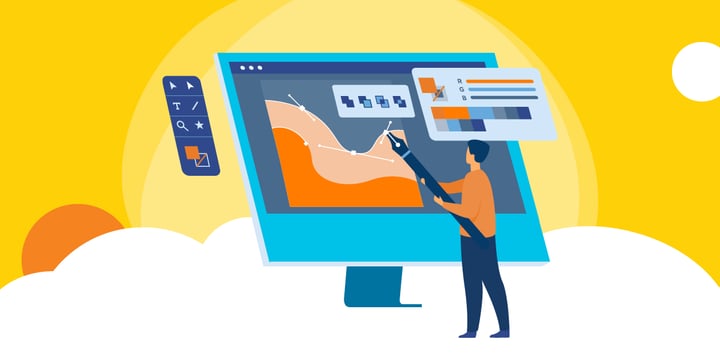 Sometimes a need to prioritize certain projects over others can lead to missed opportunities for growth and development. Nonprofit teams are often stretched and need to wear many hats in order to make the daily essentials happen. One way to achieve goals and get access to expertise when working with a small team is to hire freelance experts when your team doesn't have the time or expertise to meet the needs of a certain project or goal.
In this post, we'll discuss the benefits of hiring freelancers at your nonprofit through Fiverr, a leading platform for hiring project-based professionals for just about any job you can think of.
How Freelancers Can Help
Whether it's marketing strategy, IT setup tasks, financial management, or a one-off design project, there are freelancers ready to bring their expertise to an organization that needs it. Here are just a few ways that hiring freelancers can benefit your nonprofit.
Reduce Costs
Simply hiring experts as and when you need them is often less expensive than recruiting permanent staff members. For short-term projects where the time and expertise of your team is stretched, it can be quicker and more cost-effective to look for a freelancer who can be there when you need them. You will not have to go through the process of hiring and training a whole new staff member. When funds are tight, outsourcing an extra pair of hands can make all the difference.
Increase Flexibility
The needs of many nonprofits are constantly changing. You might need different content channels and styles, different activities to serve your clients, or different technology you choose to invest in. By hiring freelancers, you can bring in the expertise you need when you need it. In each case, you can assess where the gaps in time and expertise are in your team and hire someone accordingly.
Focus More on Core Activities
By outsourcing experts when you need them, you'll take the pressure off your team to work on tasks they aren't qualified or prepared for. This means that they can put their time and energy into the areas where they are experts, bringing in extra help where it is needed.
The Fiverr Solution
If you need to outsource some of your nonprofit's needs, Fiverr is a great resource to help you make the process smooth and seamless. The Fiverr Business platform allows you to perform all outsourcing functions in a single place, making your work quicker and more efficient.
If you outsource experts regularly, you can build up a team of trusted freelancers who understand your nonprofit and your projects. Fiverr's Business Success Managers are on hand to listen to your needs and match you with freelancers with the right skills for the task. This helps you to get to the right person faster, allowing you to dedicate more time to the project at hand.
The Fiverr for Business platform also provides a great co-working space for you and your team to collaborate. It allows you to chat, manage projects, and share freelancers, structuring conversations to avoid scattered and disorganized workflows. You can also use the platform to monitor your budget, organize costs by project, and approve transactions right from the platform itself. This replicates the ease and immediacy of a physical workspace but operates entirely remotely. Easy budget management, considerate and skilled Business Success Managers, and a user-friendly online workspace make for smooth and frictionless teamwork.
Learn from Fiverr
In addition to helping you find and hire experts to meet your organization's needs, Fiverr also provides a huge range of video courses available through Learn from Fiverr. You can use this service to train staff and volunteers on a wide variety of topics. If you need to boost your skills in copywriting, video editing, marketing, or a wide range of other areas, Learn from Fiverr is a great resource.
Find Experts to Meet Your Needs
Fiverr and TechSoup have partnered to make hiring freelancers accessible to nonprofits. We are offering access to the Fiverr Business platform completely free for all nonprofits. By accessing this offer, you'll also get access to a 20 percent discount on services you buy in the first year, and a 10 percent discount thereafter. You can also purchase Learn from Fiverr coupons through TechSoup. These coupons give you a 50 percent discount on a single Learn from Fiverr course, and you can request as many as you like to access the training you need.
If your nonprofit could benefit from some expert input on certain projects or areas, gaining free access to this great platform is a perfect way to try outsourcing some expertise to supplement your hardworking team's efforts.
Additional Resources
Top photo: Shutterstock