When it comes to marketing, content is king, as they say. And it's no surprise that content has become critical to the marketing and growth of nonprofit organizations. As new technology and digital transformation grows, the way nonprofits relate to their constituents has changed, too.
Here's what we see as the content trends that NGOs should start embracing in 2021.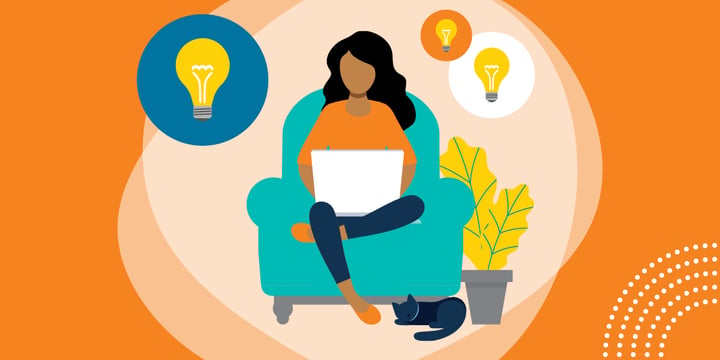 Artificial Intelligence for Good
Artificial intelligence (AI) is the big buzzword today, and it's only going to be more popular in 2021. AI essentially takes data and uses it to solve tasks without human intervention. There are many nonprofits already using AI for good. UNICEF, for example, is applying elements of AI to create models that assist emergency response efforts.
But what can AI do for a small-to-medium-sized nonprofit in terms of content? Using AI-based predictive intelligence, you can easily understand where a person is in the journey to becoming a major donor and create targeted content that that person is most likely to engage with.
Beth Kanter and Allison Fine have gathered information on the benefits of artificial intelligence for nonprofits and offer a free report (email address required) to help you get started.
Visuals Front and Center
Visuals are essential to help any NGO stand out and draw in an audience. After all, we know that compelling messages speak volumes without words. From images and illustrations, to GIFs and videos, this content is consumed and well liked by nearly everyone. Content with images gets 94 percent more views than content without.
It shouldn't be a surprise that video has become essential, especially live video, since the onset of the pandemic. It's simply a quick and effective medium to share your message. Video also allows one to share emotional experiences more easily, and it can often be the best way for donors to make a connection to the cause when in-person events are not happening.
In 2020, TechSoup produced a number of "TechSoup Talks" using Facebook Live. In each, we invited an expert to engage in a discussion with someone from our team about issues that are important to nonprofits. If you're looking for inspiration on how to do a similar series of your own, check out TechSoup Talks: 5 Ways Your Nonprofit Can Be Cyber Smart, produced in partnership with our friends at Tech Impact.
Improved Content Experience for More Engagement
Content isn't just about what the user is consuming, but how they are experiencing it. If there are too many distractions — for example, multiple pop-ups or too many calls to action.
You need to put yourself in your user's shoes (or in this case, their mind), and find out what keeps them on your pages for longer and what motivates them to take action.
This is where user data comes in. What's making them click through on that email? When do they jump off to another site when watching a video? How long are they staying on your blog post? Answering these types of questions will help you develop the experience your users (and you) desire.
Purpose-Driven Content That Connects
As much as 2020 shifted things to remote work, another trend was organizations taking a stand — not just on their mission-related work, but on other social issues in society as part of their brand. This is expected to continue in 2021, and brands that will stand out will connect with audiences based on shared beliefs.
Nearly eight in 10 Americans say they are more loyal to purpose-driven brands than to traditional brands, according to a 2018 study. In that same research, 68 percent are more willing to share content from purpose-driven brands with their social networks than content from traditional companies.
Donors and other supporters want to know that your organization is in alignment with the issues important to them. You can do that through purposeful, authentic thought leadership content.
The key is not to align with all causes and issues that your audiences prefer, but with the ones that make sense for your nonprofit.
Get Supporters Involved with Community-Driven Content
If you are looking to transform your supporters into brand evangelists (and who isn't?) you need to get them involved with generating content for you or user-generated content (UGC). UGC is content — pictures, videos, blog posts, social media posts, and so on — that has been created by people not directly involved or employed by the NGO, for free, effective promotion. Essentially, it's word-of-mouth marketing in the digital age.
If you want to get started with UGC, one of the easiest ways to do so is to ask your supporters to write reviews of your NGO and explain why they support it. These are especially effective on Facebook and LinkedIn pages.
Another great example of community-driven content is to create a forum. Forums can be self-hosted like TechSoup's, or you can use Slack or a Facebook or LinkedIn page.
What Else Is Coming?
One thing we learned from 2020 is to expect the unexpected. We know for certain that content marketing for nonprofits is more important than ever. The job of your marketers and fundraisers is to grow as your audiences' needs and habits grow, giving them a thoughtful experience that connects them to your mission.
Additional Resources