A few years back, Amber Wakem's family decided to have a garage sale, and her daughter, Harper, seized the opportunity to make some money. She first wanted to sell lemonade, but after some consideration she realized that adults don't want a tart cup of lemonade early in the morning — they want coffee.
She set up a coffee stand with a friend and made over $100 profit in the course of just a few hours. The idea was not only inspiring to Harper; it also moved her mother to leave her job as a classroom teacher and found Start-Up! Kid's Club.
Start-Up! Kid's Club is an Austin, Texas–based nonprofit aimed at teaching kids aged 5 to 17 entrepreneurial skills as a form of alternative learning. In its first year, over 70 student businesses were created by more than 150 students.
These types of opportunities are particularly important to students with learning differences — like Harper. In first grade, she was identified as having dyslexia and began to struggle with low self-esteem and depression. But after Amber witnessed the transformative power of her daughter planning and executing a small business, she knew that she could help others.
"When she launched, I saw my little girl's beautiful brain light up like it hadn't for years," Amber explained. "Studies show 35 percent of successful entrepreneurs struggle with dyslexia and other learning disorders like ADHD. It was in that moment I knew entrepreneurship not only had the power to help my daughter build self-esteem and learn valuable life skills, but could help prepare every student for life outside the classroom."
An Inclusive and Supportive Environment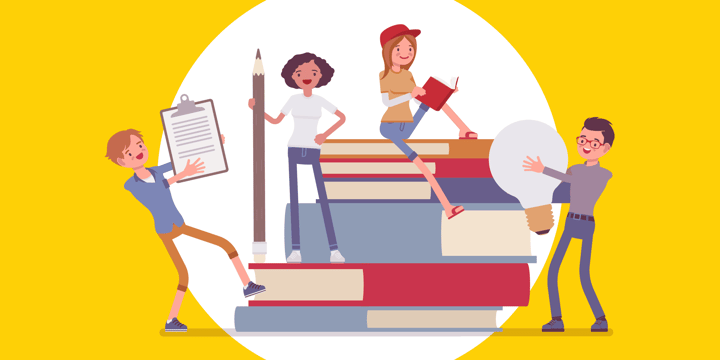 Last year, more than 90 percent of the kids who participated in Start-Up! Kid's Club's yearlong program did so free of charge. "Start-Up creates an inclusive environment that welcomes all students, regardless of age, income, background, and learning abilities and helps them take ownership of their ideas as well as discover the power their choices can have on an outcome," Amber said.
Throughout the year, students learn the basics of building a business, from conceptualizing, to pitching, to iteration, and sometimes, to the need to pivot to a different idea. But it's not just about alternative learning and making real-life money. Start-Up! reports that after the course of a year, seven out of eight families that participated in the program reported an increase in family connection.
A Need for User-Friendly Bookkeeping Software
Like all organizations, Start-Up! needs to keep accurate accounting data. At first, Amber tried several different free accounting software programs, but none of them were a good fit. They were either cumbersome to use or lacked the ability to merge with her financial records, which were held by a small, local bank.
"In the nonprofit world, we often wear 10 different hats, and time can be more valuable than money. Having a seamless program was necessary to help further our mission," Amber noted.
But in 2017, she began using Intuit QuickBooks Online, and it immediately felt like a big improvement. "QuickBooks has made a huge difference in our program," she says. "Not only has it cut the time we allocate to bookkeeping in half, it provides an easy, user-friendly database that as a non-accountant, I can comfortably and confidently navigate through."
Much on the Horizon at Start-Up! Kid's Club
The time she saves goes directly into building better and more far-reaching programs. In fact, Amber is pleased to announce that she has recently been able to hire paid employees.
"As we have transitioned into the next phase of our mission — the ability to pay employees, QuickBooks provides us with the peace of mind to know we are able to have all employee reporting done seamlessly through the click of a button," she said.
Amber partly attributes her ability to expand to the resources provided by TechSoup. "TechSoup has been a very vital tool on our belt. The resources, information, and partnerships it provides have helped us grow our business and cut costs in places we'd otherwise be spending money," she said.
In addition to an expanded staff, Start-Up! Kid's Club is expanding its programming to include a middle school elective class geared toward students with dyslexia. And beyond that, its total reach is expanding: it is on track to reach 500 students this year. Plus, it has many other exciting plans in the works, including a pitch competition, complete with celebrity judges and prizes in the form of funding.
And it all started with a young girl who had a desire to start her own coffee business.
Additional Resources: QuickBooks for Nonprofits