For nonprofits, it goes without saying that attracting new donors for your cause is one of the biggest challenges. Unless you reach the right people with your message, there's a good chance your fundraising appeal will fall on deaf ears.
Targeting the right people, however, can help you streamline the process significantly. Not only will it give your fundraising efforts a boost, but it'll also minimize wasted efforts. You can focus your efforts and resources to reach only those people who are highly likely to be on board. That's why you need audience intelligence tools to analyze your community and discover whom to target.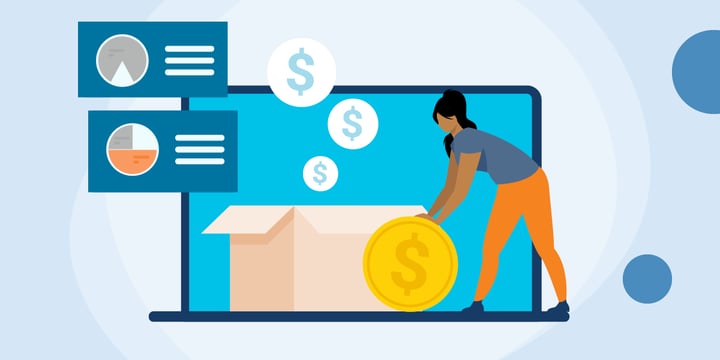 In this case study, we pull apart the valuable lessons from a recent social media campaign run by SMASH, where it used audience targeting to build awareness and raise funds. SMASH is a nonprofit dedicated to empowering students of color to pursue STEM careers by providing access to essential resources and social capital. It's also the educational arm of the Kapor Center.
What SMASH Wanted to Achieve
In the summer of 2020, SMASH wanted to take its fundraising efforts to the next level and started a six-week-long #SMASHmatch campaign with these goals:
Generate awareness about the organization and its purpose
Raise $500,000 from both new and existing donors and meet a 1:1 match from a donor
The Challenges
In order for its campaign to be a success, SMASH had to overcome a few challenges:
A target amount of $500,000 is a challenge in itself. If it was going to achieve such a big goal, SMASH knew that it would need to be more direct with its outreach.
The campaign timing also presented a unique roadblock. On one hand, people were much more interested in supporting causes to fight racism. On the other, they were also distracted due to the widespread COVID-related anxiety and information overload from the general oversaturation of the 24-hour news cycle. SMASH would need to find a unique way to push through the noise and get donor attention.
To make matters worse, SMASH saw its Twitter ads suspended early on in the campaign for their "political" nature. This meant that the organization had to get creative to get its fundraising initiative in front of the right people.
How SMASH "Smashed" Its Campaign Goal
With a big target amount and a tight schedule, SMASH had to really ramp up its fundraising efforts to meet its campaign goal. It took a three-point approach:
Promote the campaign through social media and reach out to relevant influencers for donations
Inspire existing donors to donate by promoting the $500,000 donor match
Double its impact by seeking out partnerships from corporate donors
Since SMASH's Twitter ad campaign was suspended, the organization couldn't target specific users through ads. So to address this problem, it turned to Audiense to identify its best outreach candidates.
Here's a detailed breakdown of what SMASH did and how it used the Audiense Insights platform to take its fundraising initiative to the next level.
1. Identify the Best Influencers for Its Cause
Since SMASH could no longer amplify its reach through paid ads, it had to find another option. This meant partnering with influencers. But not just any influencer would do: It needed people who were already engaged followers and had significant reach.
So it used the Audiense Insights platform to identify its most engaged followers who also had a "verified" status on Twitter. It sorted its follower list using parameters like reach and follower count. This allowed it to narrow down its search to find influential followers who matched its criteria.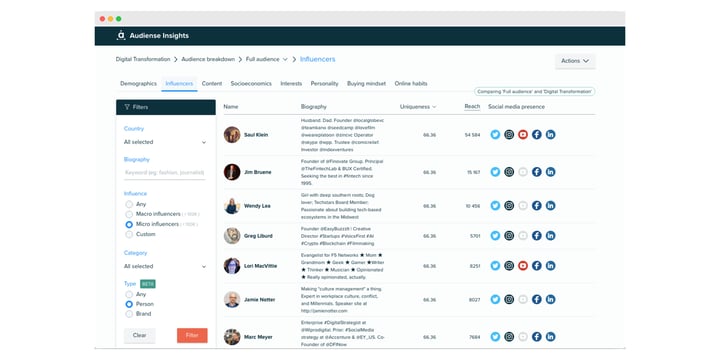 As it no longer had to manually comb through a long list of followers, SMASH was able to streamline its efforts and instantly activate its campaign.
Lessons to learn:
Influential personalities who already support your cause are more likely to donate.
Their massive reach can get your cause in front of a bigger audience.
Using an audience intelligence platform like Audiense can streamline your influencer identification process and cut down the time needed to get your campaign up and running. Nonprofits can get discounted plans for the platform through TechSoup's tech marketplace.
2. Use Direct Outreach for Visibility and Impact
With SMASH having such a big target to reach, it could not take the risk of putting out its campaign and hoping to convince the right donors. Instead, it took a more direct approach by personally tweeting to each of the followers it wanted to reach. It requested them to donate and retweet so the campaign could gain traction.
Although it initially intended to send out 100 tweets a day, the campaign picked up right from the start. On the first day alone, it had managed to secure $10,000 in donations and reached its original funder goal of $500,000 by the third.
Lessons to learn:
Directly reaching out to potential donors can help you cut through the noise and get their attention.
Asking for retweets can expand your reach beyond your immediate network.
3. Identify New Donors to Keep Up the Momentum
When SMASH realized that its initiative was a hit, it decided to ramp up the campaign by reaching out to new audiences.
It used the Audiense platform to discover relevant outreach prospects that were following other nonprofits and the Kapor Center.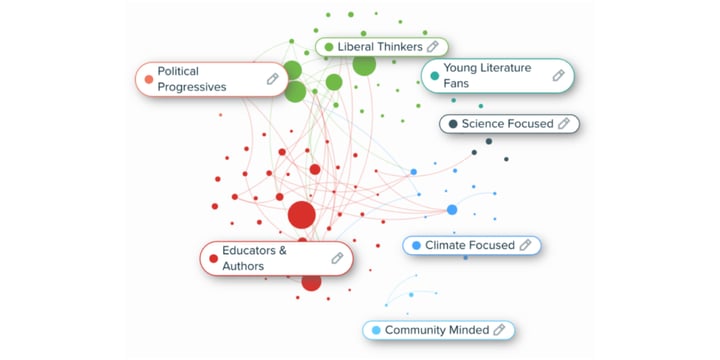 Once it applied the same direct outreach approach with these new candidates, it received even more verified retweets. Support came pouring in from leading public figures such as actors, athletes, entertainers, and political commentators.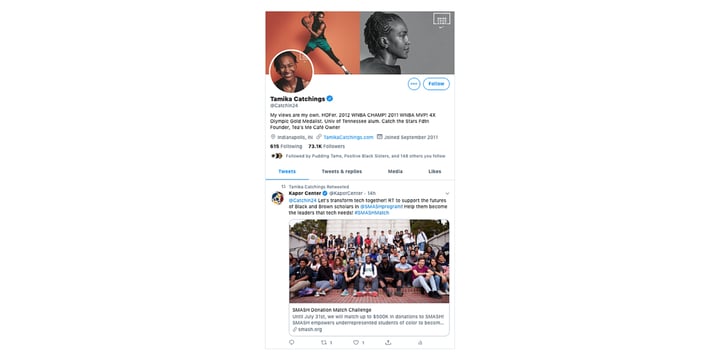 Lessons to learn:
Go beyond your immediate network to identify potential influencers who might be interested in supporting your cause.
Testing new audiences can maximize your campaign results and take your initiative to the next level.
Grow Your Fundraising Impact
To deliver a bigger impact with your fundraising efforts, accurate audience targeting helps you focus your efforts on the most relevant donors. Combined with a creative outreach strategy, smarter analytics and targeting will get you closer to your fundraising goals.
Additional Resources
Top photo: Shutterstock