SEO, or search engine optimization, is an important part of your online marketing strategy at your nonprofit. In fact, organic search (which refers to traffic to your website from search engines) is responsible for 53 percent of all site traffic. There are two main components to an SEO strategy: content, like the text on the page and the links to and from it, and technical, like the code on the page and the back-end configuration. There are many benefits to ensuring that your website is SEO-friendly, the biggest being an increase in new and returning visitors to your site.
How you write the copy on your website affects how search engines crawl (or read), categorize, and "rank" your site. All of this determines how highly your website ranks on the results page when someone searches for a relevant term. (Formally, this page is called the search engine results page, or SERP.) Creating copy that adheres to Google's best practices helps this process and can move your website closer to the coveted first page.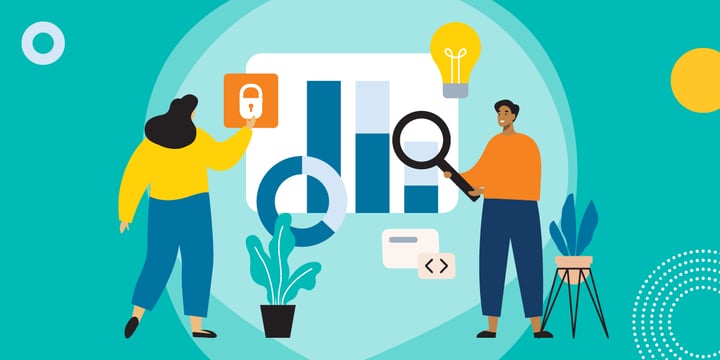 In this post, we'll go over some best practices around SEO for your nonprofit so that more people can learn about the important work you do at your organization.
Looking to improve your website? Check out this TechSoup course on website management.
1. Plan Your Nonprofit Content Using Keyword Research
When users search in Google, Google takes that search phrase, or keyword, and responds with pages that are most relevant. When you're developing your content, ask yourself how someone might find this page. What keywords is your target audience typing into Google? Finding the answer to this question is simply keyword research.
Keyword research can be conducted by looking at what keywords similar organizations are using. You can use the following free resources to find out which keywords your competitors are ranking for. These tools will also show you similar organizations and help to expand out some keywords you can target.
Free resources:
Note: Some of these sites have paid or premium membership options, but all offer free services as described.
After you have a list of keywords, you can use the Google Ads Keyword Planner tool to "validate" your keywords. This means only targeting those keywords that have a good amount of traffic without a lot of competition. You want to target keywords that fall in the SEO beginners' sweet spot, which have search criteria of
Minimum search volume of 1,000
Maximum difficulty score of 35
2. Avoid Duplicate Content
Ensure that your content is only being used once. Do you have two or more pages that include the same paragraph or couple of paragraphs? Maybe you sell a handful of similar products and want to save time by only writing a description once. Unfortunately, when Google identifies the same text over and over again, it could categorize your website as spam. If you really want to use the same text, you should consider combining these onto one page or using a canonical tag. A canonical tag is a piece of code that tells which page is the official version and helps avoid negatively impacting your page's rank.
3. Create Accurate Page Titles
While it might be tempting to use misleading or exaggerated page titles to drive more traffic to your site, it can actually really hurt your ranking. If someone clicks on your site and doesn't find what they were expecting, they'll immediately leave. These quick departures become your "bounce rate," and the wrong traffic means your bounce rates will increase. A high bounce rate tells Google that the content on that page is unhelpful in some way so they won't offer your site up the next time someone searches for the same keyword.
4. Use Tags
Tags are pieces of code within your site's HTML. They signal to the search engine important information about your site and the content found on a particular page. Not a coder? Most websites with design builders have some sort of plug-in or native ability to help you add these elements to your site without needing to understand code.
Two of the most important tags are title tags and the meta description. The meta description is usually the small snippet of text you see on search results that gives a bit more information and context about the page. Header tags can also improve readability and comprehension from search engines by creating a hierarchical structure on the page. For example, the numbered section names (such as "4. Use Tags") are header tags.
5. Check Your Site Speed
Google promotes sites that function better technically over sites with slower load times. But Google isn't the only one you need to satisfy here. More than 40 percent of website visitors will abandon a page if it takes longer than three seconds to load. How quickly does your website load? You can check how your site is functioning and some quick steps to improve it by using TechSoup's free Website Wellness Report.
If you're looking to improve your website, be sure to check out Website Management 301 on TechSoup Courses. We hope these tips have provided a good jumping off point for you to improve your nonprofit's SEO-friendliness. A good SEO strategy will make it easier for more people to learn about your organization, support your mission, and access the resources you provide.
Additional Resources