Mirridong Services, based in Yarram in Australia, is dedicated to empowering individuals with intellectual disabilities to make choices, gain independence, and achieve their goals. They do this through social activities, supported independent living, supported employment, and other tailor-made initiatives. These are all designed with the well-being of individuals in mind, creating an environment in which they can thrive.
Gregor MacAulay, administration officer at Mirridong Services, told us how they have used TechSoup to access Cisco's networking hardware, allowing them to improve Internet access for their staff, service users, and residents.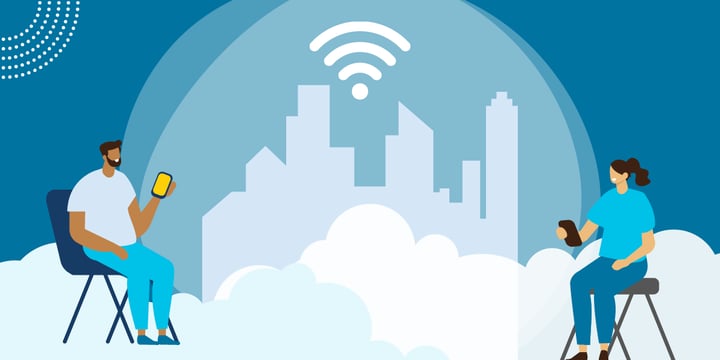 Creating the Conditions for Success
Since it was established in 1966, Mirridong Services has been dedicated to providing individuals with disabilities with opportunities to thrive and live independently. The services they offer include education and training, pre-employment and employment, and supported accommodation.
In these ways, Mirridong allows individuals to participate in recreational activities, grow their skills, and become more employable in a welcoming and homely environment. MacAulay tells us that participants choose to return to Mirridong week after week and year after year. This is a testament to its staff, who have created a friendly and supportive environment where participants feel welcomed and able to grow their skills.
MacAulay tells us about the Green Thumbs Gardening Team, a successful initiative that employs three men with intellectual disabilities. They are supported by the Mirridong team to provide groundskeeping and gardening services in the local area, including residences, schools, and businesses. The men have the opportunity to learn new skills, while actually being employed in a role they would not otherwise have access to. This provides them with a sense of purpose and identity, as well as the chance to try their hand at different roles.
Making Connections with Cisco
Until it began using Cisco, Mirridong Services used a network of Wi-Fi repeaters and connections to provide Internet to each of its residential and day buildings. MacAulay explains that this was highly inefficient: The internet was poor and dropped out regularly. Once it dropped out, the process of restoring it was difficult and time-consuming, with many activities unable to resume until the rebooting process was complete.
In 2020, Mirridong began using Cisco for its networking services. It built two new houses to accommodate an additional seven residents and included network cabling and optical fiber in the plans. This joins the new and existing properties together and allows them to make full use of Cisco's networking services.
Thanks to the Cisco donation, Mirridong has been able to deliver reliable Internet access to its residential properties and day center. Access to the Internet allows residents greater independence, which is a large part of Mirridong's mission, and means that residents can easily keep in touch with friends and family. For the staff at the center, this change saves time and allows them to access workplace resources from anywhere on site. They also save resources and manpower previously spent rebooting the Internet, as the Wi-Fi provided through Cisco's services is far more reliable.
A dependable and effective networking service allows all at Mirridong to carry out their work more efficiently and independently, while also saving time and money.
Foundations for Success
Mirridong Services is in the process of transitioning to the cloud and is also planning to install a system that will allow staff and residents to access phone services more easily. It is able to implement better services across the site thanks to the backbone of a solid network provided by Cisco.
"Being able to utilize these cloud-based services has granted us access to the same technologies as a larger organization without the burden of cost or management of complex infrastructure and systems," says MacAulay. By using Cisco through TechSoup, Mirridong Services has increased its capacity to dedicate more to providing opportunities for its residents and service users to thrive.
Additional Resources
Top photo: Shutterstock