You may well have heard and even experienced how hard it's been to get the IT equipment you need over the past several months. The shortages of computers, phones, printers, monitors, and nearly all IT equipment have been due to shortages of microprocessors starting in mid-2020. The good news is that things have eased up now and TechSoup has plenty of discounted new and also low-cost factory-refurbished equipment for you. It's a great time to get equipment you need. The prices are good, and we have plenty to choose from.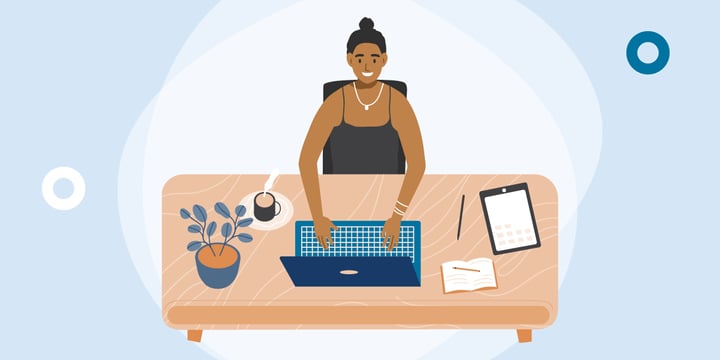 Networking
Equip your computer network with products from Cisco and Cisco Meraki and connect to the Internet with hotspots from Mobile Beacon.
Cisco
The Cisco for Nonprofits Program is a longtime favorite of our members who need industry-standard new routers, switches, Firepower Security Appliances, and Aironet wireless networking products. These product offers bring state-of-the-art Internet connectivity and security to your computer network. Cisco is the largest and most reputable networking company in the world, and admin fees for its donations are available at a fraction of retail. Cisco switches have for many years been the top Cisco product offers.
The Cisco donation program involves a special application process. Interested organizations are required to complete a new application for each donation request. Eligibility requirements sometimes change to match Cisco's current giving guidelines. Check your organization's eligibility here. All Cisco requests are also subject to a secondary eligibility review to verify that the organization meets Cisco's philanthropy guidelines.
Cisco Meraki
Cisco Meraki is a Cisco-owned TechSoup partner company that offers a wide assortment of cloud-managed wired and wireless networking hardware and security products. They have what you need to to set up a state-of-the-art secure IT network, which is essential to every modern IT system. TechSoup also offers Meraki license renewals regardless of where you purchased your hardware.
Cisco Meraki switches help organizations extend an existing network, bringing wired connectivity to more employees and supporting new wireless deployments. The Cisco Meraki MS210 Series 48-Port Gigabit Ethernet Switch is a popular cost-efficient product on TechSoup. Any of the Meraki wireless access points we have on offer work for this device. Access points of course grant wireless network access to staff and guests and expand the size of your wireless network.
Cisco Meraki security appliances are also very popular. They are all-in-one devices that include firewall, VPN, and a gigabit Ethernet switch. They help organizations protect against online threats and allow employees to securely access your network by mobile devices. They also help you enforce security policies.
Cisco Meraki security cameras help nonprofits protect their offices and detect, classify, and track objects through machine learning and advanced analytics.
Mobile Beacon Hotspots
Mobile Beacon hotspots have been a huge hit with both nonprofits and libraries during this pandemic time. Each hotspot provides unlimited 4G mobile broadband Internet connectivity for up to 11 computers or Wi-Fi-enabled smartphones and tablets. They work anywhere within the Mobile Beacon coverage area. A single hotspot is available for a $15.00 admin fee plus $9 per hotspot to Mobile Beacon for shipping and handling.
Each hotspot requires a Mobile Beacon 4G LTE service plan at the current nonprofit and library pricing of $120 for 12 months of unlimited service. You'll need to request your hotspots and purchase service plans on Mobile Beacon's website before June 30, 2021. Beginning July 1, 2021, you can request up to 11 more hotspots. This is the lowest-cost mobile broadband available in the country for nonprofits and libraries. Subscribe to our Boost program to get an additional discount on Mobile Beacon admin fees.
Refurbished Hardware
TechSoup's Refurbished Hardware Program has supplied our members with over 100,000 affordable, factory-remanufactured laptop and desktop computers and monitors. All of our refurbished hardware devices are brand-name commercial-grade IT equipment and are designed for long life and heavy use. They also cost 30 to 50 percent less than equivalent new models. We have many models of computers to choose from. The computers come with Windows 10 Pro preinstalled. Most have full one-year warranties, and as always, shipping is free as well. This program also features refurbished tablets and smartphones.
Buying refurbished IT is also one of the greenest choices you can make. By offering refurbished computers, we put useful technology in the hands of nonprofit organizations and public libraries and save it from an early disposal. When the refurbished computers you receive finally reach the end of their useful lives we provide you with a no-cost, secure, and environmentally safe solution to dispose of them. All refurbished computers you've received from TechSoup are eligible for free recycling services.
Here are three affordable factory-reconditioned products we're currently featuring with plenty in stock that you might like:
Save even more on our Dell and HP bundles and bulk pricing.
New Hardware
Dell Technologies, HP Inc., and Lenovo all offer special nonprofit discounts on equipment from their catalogs. There is no admin fee to get access to these discounts.
Dell
The Dell Technologies for Nonprofits Program provides very decent discounts over Dell's best pricing for new IT equipment, including OptiPlex, Latitude, and XPS desktops, laptops, tablets, servers, and accessories. You can now access the Dell discounted nonprofit offers at a zero admin fee to TechSoup. Employees and volunteers of your organization can also purchase their own Dell Technologies products through this program. In the Dell program, you can purchase as many discounted products from Dell as you need. Dell also provides live customer assistance to help you make the right choices for your needs.
HP
Our HP.com for Nonprofits offers access to a discounted product catalog on HP.com. HP is of course the largest printer maker in the world and is also the largest computer maker in the U.S. This program also features a zero admin fee. The program offers TechSoup members discounts on commercial models of desktops, laptops, printers and supplies, installation services, and extended service plans. After you request this offer through TechSoup and gain access to their catalog, you'll pay HP Inc. directly for any discounted products you purchase. You can purchase as many discounted products through HP.com as you need.
Lenovo
The Lenovo for Nonprofits Program provides substantial discounts on new equipment from the largest computer maker in the world. In this special discount program, Lenovo offers TechSoup members a wide choice of desktops, laptops, monitors, tablets, software, and accessories. This program also features a zero admin fee and gives you access to Lenovo's nonprofit discount catalog where you can save up to 25 percent on retail pricing. Employees of your organization and their friends and family can also purchase their own Lenovo products through this program. You can also take advantage of live customer assistance in making your best selections once you have access to the program.
As you can see, TechSoup now has plenty of discounted new and also low-cost factory refurbished equipment for you. It's a great time to get the IT equipment you need. The prices are very good, and the selection is huge.
Additional TechSoup Hardware Resources
Top photo: Shutterstock