Since 1996, Heller Consulting has been empowering nonprofits with the technology tools and strategies that fit best with their organizational needs. We've seen our share of fundraising shifts and mission delivery puzzles, and we are continually amazed by the adaptability of our clients.
We thought we had seen it all. Then COVID-19 started sweeping through the world, and our clients began grappling with unprecedented challenges. Our food bank clients have people camping out overnight in their parking lots to receive food. Our cause and cure clients are forced to cancel critical in-person fundraising runs and events. Our animal welfare clients suddenly have animals who need foster homes as shelters close.
We asked our community how their priorities are shifting and where they are focusing their technology efforts to better serve their constituencies. This is what they told us.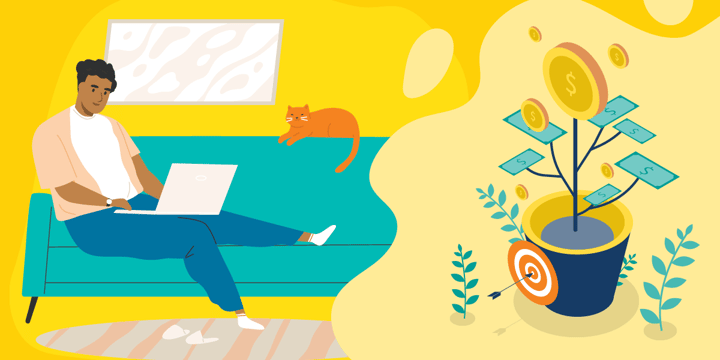 Increase Focus on Digital Fundraising and Marketing Automation Tools
Many organizations heavily rely on in-person events not only for revenue, but also for relationship building. It can be difficult to replicate that highly personal and immersive experience in a virtual setting — though there are ways to do it successfully! What other tools can development staff utilize to connect with their communities? Enter digital fundraising and marketing automation.
One organization we spoke to explained that $10 million in event revenue was at risk due to cancellations. While that number is staggering, there is an even bigger concern — the loss of acquisition and missed stewardship opportunities and the resulting impact on the long-term pipeline. To combat that loss, the organization is focusing its budget on marketing automation tools to build out nurture campaigns and looking at digital fundraising tools to amplify acquisition.
While looking at urgent ways to shore up revenue, many clients are also taking the time to revisit fundraising strategy overall as they start to see the impact of digital in this crisis. Digital transformation is not new, and now it's no longer really a choice. Many nonprofits we talk to are looking to make an immediate digital transformation that will also serve them post-crisis.
Adopt Technologies That Allow Staff to Connect Internally and with Constituents
In addition to technology that will continue to shore up revenue, nonprofits also face the practical challenge of moving their staff, operations, and program delivery to virtual work environments. That includes the hardware for staff as well as software for collaboration. We've seen an uptick in organizations now adopting Microsoft collaboration tools such as Microsoft Teams and SharePoint. One client told us that file sharing was already a pain point for their staff, and this crisis has now forced them to learn and use SharePoint.
Beyond internal communications, several of our clients are turning to call centers to connect with constituents. Typically, many nonprofits will see constituents face to face in the office or will at least have staff in the office to assist someone in need, facilitate an animal adoption, or hand out food. With offices working with limited in-person staff, we've seen our clients leverage technology to forward call center calls to cellphones. Others are implementing outbound calling with home-based employees connected to the call center technology to allow the organization to continue checking in on constituents, particularly with vulnerable populations.
Prioritize Technology That Allows Flexibility and Scalability
When we spoke to the chief development officer of a major metropolitan food bank, he noted that its volunteer system, paired with a nimble CRM, has been "a godsend." That food bank is now serving 10 times the number of families they were serving in February. The ability to scale their technology systems seamlessly was critical to account for the dramatic increased need for volunteers and donations.
Another food bank echoed his point, telling us they have been able to roll out additional functionalities and features of their CRM to front-line staff members who are managing food distribution every day.
One animal rescue organization relied on its robust technology tools and digitally savvy staff to rapidly transition their pet fostering and adoption process to an almost entirely virtual one. It uses remote interviews with video conferencing software and automated emails about how to care for their new pets sent out through a marketing automation tool.
There Is Help! Technology Resources for Nonprofits Right Now
But what about the nonprofits who are relying on outdated technology or are now under severe budget constraints? There are opportunities to take advantage of nonprofit pricing for technology tools (some are even free right now!) and keep flexibility and scalability in mind moving forward. Now is also a great time to explore technology options, innovate, learn a new technology skill, and try something new. Many of our clients are testing out text-to-give options or are getting more creative with email engagement programs. Keeping flexibility in mind, you could test out a technology tool at no or low cost to see how it serves your organization for a specific campaign now. Then you can assess the results and apply them as you consider how the new innovation could continue serving your organization in the years to come.
Constituents may not want to simply return to old service delivery models after the pandemic is over just because they can. Nonprofit organizations will likely keep leveraging many of the efficiencies and improvements they have made during the COVID-19 crisis, and technology must continue to adapt alongside those changes.
It's worth the time now to experiment with technology that can support working from home, rapid response communications, and programmatic and logistical innovation. At Heller, we compiled a list of resources from Microsoft, Blackbaud, and Salesforce. And of course, please review TechSoup's list of resources.
About the Author
Kaia is currently the marketing manager at Heller Consulting, a technology consulting firm that specializes in nonprofit strategy. She enjoys telling the inspiring stories of Heller's clients, who find new ways to use technology to better serve the world.