What is this thing they call "digital transformation" anyway? It sounds expensive and time consuming. It is really necessary for nonprofits?
In a word, yes. There are lots of definitions of digital transformation running around out there, and I'm not going to add another one, but I will say two things about it:
With the shift to cloud-based computing, we now have access to software that has more features and that can talk to (integrate with) other software more easily. This presents some exciting opportunities for nonprofits to leverage these technologies for more impact.
The shift to cloud-based technology products is well underway, and desktop-based software is no longer going to be produced or, more critically, supported with security patches and updates. Nonprofits that don't keep their software and systems running updated software will become targets for security breaches. These can not only compromise sensitive data on staff, donors, and the people you serve, but also put your organization out of business.
So I guess you could say that for nonprofits, adopting these new technologies is both a strategic opportunity and an imperative.
Let's start with the opportunities available to nonprofits that adopt cloud technology and use it to transform how they operate.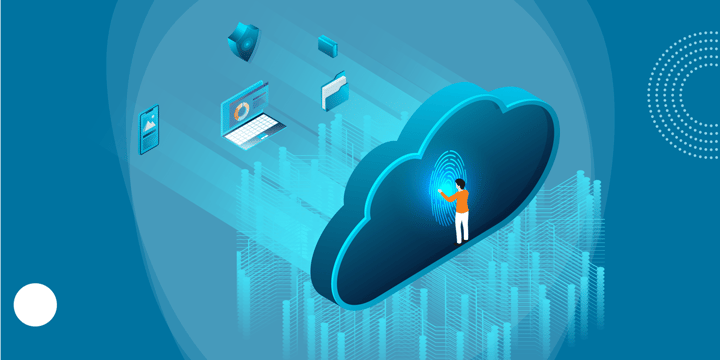 The Benefits of Cloud Computing in the Nonprofit Sector
The real benefits of cloud computing are about solving business problems and making your organization run more smoothly. Yes, there are operational benefits. It can free up IT staff from pushing software patches or updates. It can provide more flexibility for staff to work remotely. And it lets you add or remove licensing dynamically as your staff or volunteers scale up and down. But it is the ability to solve or improve on critical strategic issues that can make the real difference. Here are some examples:
Connecting software systems to each other so you can move data around more seamlessly.
Example: The Air Quality Improvement Project in Medellin, Colombia, uses cloud services to link air pollution sensor data from across Medellin and display the results in easy-to-understand online dashboards available for public access either online or on workstations in public libraries.
Using a common data model (CDM) across all your systems so that you are collecting the same data in the same format everywhere. This lets you more easily consolidate that data for analysis and impact measurement.
Example: eCASS, a case management solution used by addiction services agencies in Ireland, uses a CDM that enables all the agencies to compare their program results to others'. The result is better data for funding requests and policy advocacy. (Note, the eCASS solution was developed by TechSoup partner Enclude.)
System configurations embedded in cloud technologies that support your organization's compliance with standards such as HIPAA or PCI.
Example: Microsoft has created a streamlined and dedicated compliance portal for their cloud technologies for an IT admin to monitor their organization's "compliance poster." It's gamified in a way that an admin can see a percentage of how compliant their organization is in a particular area. If they are low, the admin is then provided with resources, tools, or suggestions on how they can fix it, make it better, or reach certain benchmarks.
Security features that every organization should have in place, like multifactor authentication, which often comes standard with cloud-based software.
Example: City Year is a nonprofit that aims to bridge the gap between what students need and what schools are designed to provide. It uses Okta, a cloud-based identity management solution, to simplify the login process for its 3,000 Americorps volunteers who provide services to students in 27 U.S. cities. As a result, password reset requests decreased by 95 percent, which translated into more than $125,000 savings annually.
Next up is the "imperative" part. Nonprofits absolutely need to update their systems and begin to adopt cloud technologies. I'll tell you why.
Cloud Computing: A Necessary Security Measure for Your Nonprofit
The main reason to adopt cloud computing — and thereby begin to digitally transform your organization — is to keep your systems and data secure.
The Why
As I stated above, nonprofits will have to make this move sooner or later since there will be no more desktop software options in the near future. The bottom line is this: Outdated software systems mean major security vulnerabilities. It's as simple as that. Cloud-based software such as Microsoft 365 — which includes the Windows 10 operating system plus all the Office 365 applications like Outlook email, Word, Excel, and PowerPoint — pushes security updates automatically. You don't have to worry about your systems being exposed because you forgot to install the latest security patch.
The How
Don't (necessarily) duplicate your IT systems with cloud-based versions of the same software. Take advantage of the new capabilities that are afforded by cloud technology to rework how you operate and engage with your constituents. This is a great opportunity for organizations to step back and rethink how they run their operations, collect and analyze data, and reach and engage with those they serve. TechSoup has course offerings on topics like Nonprofit Data and Impact Measurement and Online Collaboration that can help nonprofits start to think about the possibilities.
Are You Ready?
Have I convinced you? Are you ready to start thinking about how to use cloud technologies to make your organization more productive and secure? Are you ready to take digital transformation seriously in 2020?
Of course all this can't happen all at once, or even over the course of a year. This kind of work takes planning, budgeting, a bit of soul-searching — and maybe some fundraising. But at the end of the day, a digitally transformed nonprofit is a stronger nonprofit that's better equipped to tackle the biggest issues we face today.
Oh … and one more thing … TechSoup has a fantastic webinar on digital transformation that is chock full of examples of how nonprofits large and small have undergone various forms of digital transformation. Check it out!
Additional Resources