Meet Andria Balogh, a molecular biologist, immunologist, entrepreneur, and public speaker from Houston, Texas. Andria has a bachelor's degree in biology from the Massachusetts Institute of Technology (MIT) and a master's in immunology from the University of California, Los Angeles (UCLA). Throughout her career, she has worked in several prestigious research institutions around the country.
But Andria is not just a successful researcher and scientist. For the past five years, Andria has been using her extensive knowledge in science and mathematics to help young people through her tutoring service, Tutoring with Andria. She mentors and tutors students ranging from kindergarten to college in subjects such as algebra, web design, reading, and test prep.
As she ran her tutoring service, Andria began to see a discrepancy in her students' exposure to science and mathematics. "I came to notice a gap in student education and exposure to STEM and entrepreneurship career development opportunities," Andria tells us.
As a scientist, Andria knows firsthand the importance of strong career development when it comes to getting young people involved in science, technology, engineering, mathematics, and entrepreneurship (STEM·E). She formed the STEM·E Youth Career Development Program (STEM·E YCDP) in September of 2017 in order to help support this need within her community in Houston.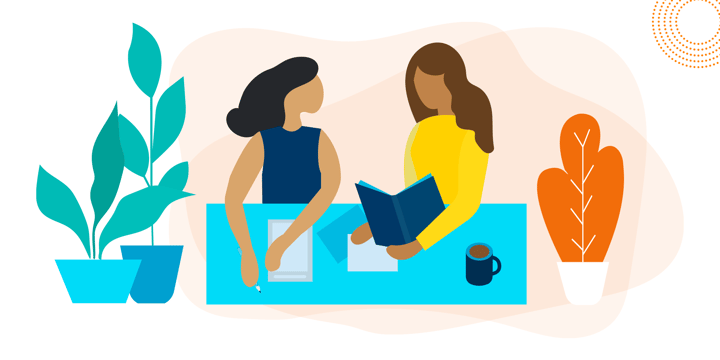 A Hands-on Approach to STEM and Entrepreneurship
STEM·E YCDP is helping to support children's passion for science and engineering, as well as build up an understanding of how entrepreneurship plays a role in these industries. The organization also focuses on uplifting underserved populations to take on STEM professions and leadership roles. It does this by promoting diversity within the leadership of the organization and performing direct outreach to target populations, including women and minorities, who are notably underrepresented in STEM fields (PDF).
STEM·E YDCP hosts a few different programs to help get kids ready for a STEM-focused world. These include STEM and entrepreneur workshops, bootcamps, an ambassador program, and an annual youth career development fair.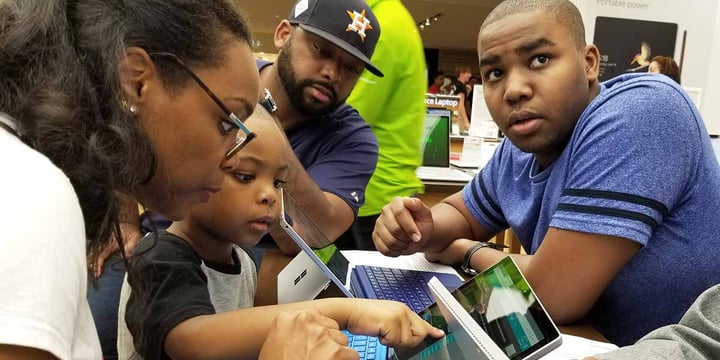 The Annual Youth Career Development Fair hosted by STEM·E YCDP gives its participants a firsthand look into the world of STEM·E careers with speaker sessions and hands-on activities. These events give youth a unique opportunity to meet and learn from folks who work in the industry, encouraging them to one day pursue a career in STEM·E themselves.
Starting Off Strong with Great Technology
Founded just over a year and a half ago, STEM·E YCDP is still focused on building up the resources it needs to support the children that it serves. From the very beginning, Andria and her team knew that it was crucial to have an accounting tool that would help the team ensure that they were accurately tracking their finances. At the suggestion of local CPAs, STEM·E YCDP began using QuickBooks Premier through the Intuit Donation Program at TechSoup.
It didn't take long for QuickBooks to prove itself a valuable asset for Andria and her team. "Because nonprofit organizations are highly monitored and funding sources and expenditures are highly restricted," Andria says, "QuickBooks allows us to monitor our income and expenditure sources to better assess the cost value of our projects and the extent of impact." Managing finances can become complicated quickly, and as a newly founded organization, STEM·E YCDP can be sure that it's starting off on the right foot with the help of QuickBooks.
Building the Leaders of Tomorrow
What's on the horizon for Andria's team at STEM·E YCDP? Put simply, doing more. "As a startup nonprofit, our biggest hurdles are those of most startup enterprises: program awareness, financial support, and more staff. We are continually being asked to expand and scale up," she says. The organization, which currently operates solely off personal donations, also seeks to move into grant funding in 2019 to continue to support its different programs.
As it continues to grow, STEM·E YCDP will depend on TechSoup for access to the technology it needs. "Since funding is always a critical consideration in our purchases and our ability to grow and make an impact, we couldn't do what we do and make a difference in the community without TechSoup," Andria says.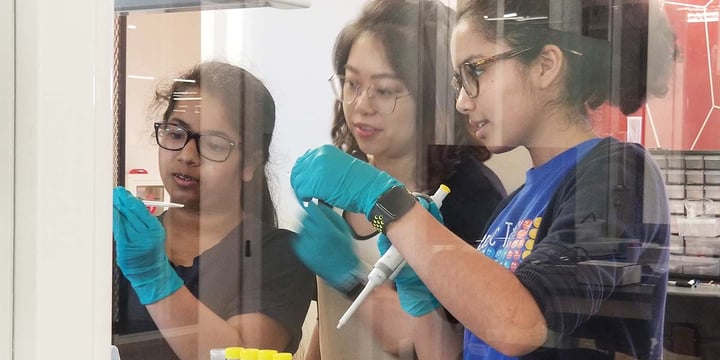 Regardless of challenges, Andria is very excited about the future of STEM·E YCDP as it continues to scale both its impact and the communities it serves. In 2019, the organization plans to initiate several new programs for STEM·E development, including an entrepreneurship bootcamp with investor pitch (STEM·E Ventures). Andria and her team are also focused on reaching more students than ever — their goal is to reach 1,000 by the end of year two by expanding to other cities in Texas to spread the impact.
Andria says, "through these efforts, we aim to build the leaders of tomorrow by changing the face of education today." The future looks bright with leaders like these taking on important roles in STEM and beyond.
Additional Resources: QuickBooks for Nonprofits