When it comes to science and technology, it's never too early to inspire interest and imagination within young minds. Doing so enables kids who may not have otherwise been exposed to STEM (Science, Technology, Engineering, Math) education to cultivate a lifelong passion.
FIRST Illinois Robotics is encouraging this passion within young people throughout Illinois. This youth-based robotics program creates and inspires future innovators and leaders. Students are paired up with mentors — both educators and members of the technical community — to learn new skills. Participants, with the help of volunteer coaches, work to solve challenging puzzles through a variety of robotics activities.
Bob Hubberts currently serves as president of FIRST Illinois, following a previous career at Motorola Solutions. However, he's been a supporter of the organization for many years. "I have been involved on a volunteer basis for 19 years, starting as a robotics coach for my son and then daughter and growing my involvement in our programs over the past 19 years," he says.
FIRST Illinois is part of the broader FIRST organization (For Inspiration and Recognition of Science and Technology), which was founded in 1989. Over the years, the organization has grown to include numerous regional chapters. Though the programs are held in various locations throughout the world, they all maintain adherence to the group's core values, which include discovery, innovation, inclusion, and teamwork.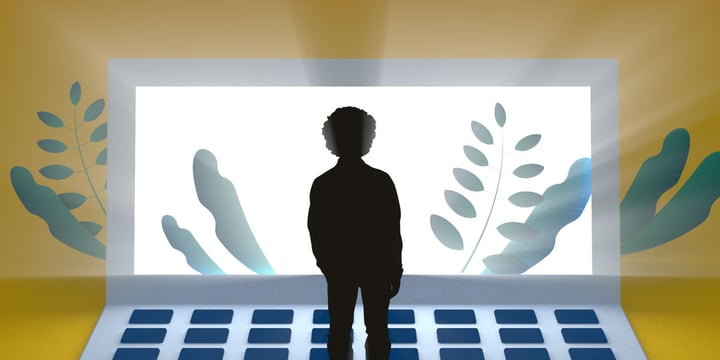 Teaching Kids of All Ages to Love Technology
In recent years, STEM skills have become crucial for people's abilities to navigate a modern workplace. By reaching children at a young age, FIRST Illinois works to build curiosity about science and technology that sticks with them throughout their lives and careers.
Each year, FIRST Illinois continues to grow the number of young people who participate in the program to increase their impact throughout the community. Approximately 8,000 K-12 students have participated in FIRST Illinois programming alongside 2,500 volunteers. Many of the volunteers are alumni of the program; participants are encouraged to return to FIRST Illinois and help inspire young people the way they were inspired.
Spending Less Time on Expense Tracking to Focus on What Counts
As the FIRST Illinois cohorts continued to grow in size, Hubberts and his team looked towards cost-saving tools that would provide the solutions they needed to support all of their programs and students. Hubberts found that their previous accounting software wasn't cutting it when it came to functionality specifically for nonprofits. That's why they switched to QuickBooks Premier through the Intuit Donation Program at TechSoup.
FIRST Illinois supports over 100 robotics tournaments, for different ages and experience levels. There are several kinds of tournaments, ranging from LEGO League challenges for younger participants to advanced, high-school-level competitions.
Each one comes with its own set of expenses that need to be properly tracked. QuickBooks has enabled Hubberts and his team to keep track of the expenses for the different programs offered through the organization.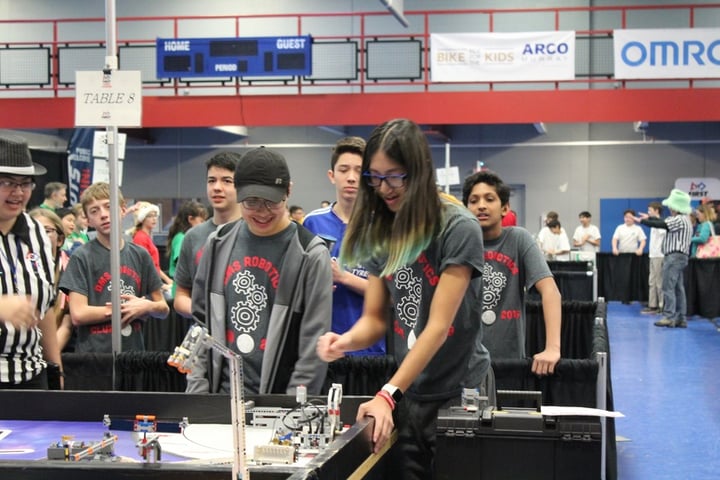 Hubberts says that the wide variety of functionality is what makes QuickBooks particularly helpful for the organization. In addition to using QuickBooks to track expenses and pay bills, FIRST Illinois uses the software to tackle many other financial tasks, including tax reporting and tracking restricted grant programs by team.
When it comes time to compile important organizational data, Hubberts is also able to do it within QuickBooks. He uses the tool to manage donor reporting as well as management reporting for the board of directors.
A Growing Organization Needs Great Tech Solutions
FIRST Illinois provides a positive outlet for youth throughout the region to participate in science and technology programs regardless of their families' income level. This means that it's crucial for FIRST Illinois to minimize technology costs in order to focus on supporting its various programs.
Technology donations like QuickBooks are crucial for helping FIRST Illinois ensure that its programs are made available for a wide group of community members. "As a primarily volunteer organization, we pride ourselves in putting the vast majority of our donations into programs for kids with a very low admin expense percentage," Hubberts says.
FIRST Illinois has experienced tremendous growth since its beginning 15 years ago. But they're just getting started, and Hubberts is excited about the future of the program as they continue to increase the size of the community they serve.
"We continue to grow our programs and have more and more kids involved," he says. We really appreciate the benefits we have received by using QuickBooks through TechSoup — it has helped us have a top-notch system to support our mission with very little cost."
Additional Resources: QuickBooks for Nonprofits