In recent years, many nonprofits have decided to partner with third-party firms that specialize in digital marketing. It's no secret why. These types of partnerships help organizations better manage their time and leverage the vast array of digital marketing expertise that they cannot always afford to hire in-house.
Effectively marketing your organization can be extremely time-consuming. Keeping up with the technology can be even more so. For many small to midsize nonprofits, partnering with an agency or a team of experts can cost less than a full-time or part-time employee and can provide greater results than doing it all yourself in-house.
Below are six key advantages to partnering with a firm to complement your nonprofit's digital marketing needs.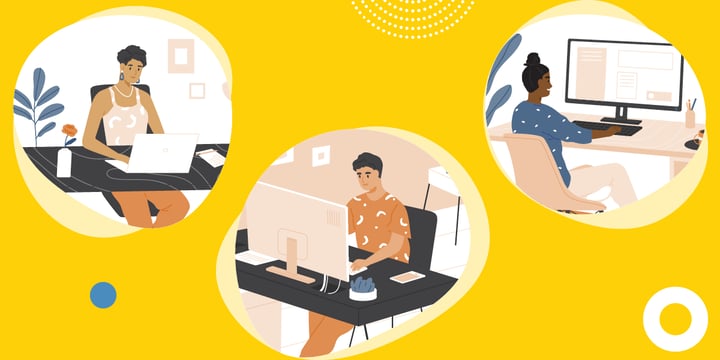 1. Gain Access to an Expert Team with Multiple Skill Sets
When you hire a single digital marketer, you are likely getting a jack of all trades with just enough experience to get by and manage all of your digital marketing channels. Or like many nonprofits, you are spending precious time managing a revolving door of inexperienced interns.
First, identify what you can afford and partner with a team that can do more than a single person in-house. If you collaborate with a firm that specializes in nonprofit digital marketing, you get a team of experts in their respective fields such as Google ad buys, search engine optimization, social media, website design, fundraising platforms, marketing automation, content marketing, email marketing, virtual event marketing, and campaign automation. TechSoup provides nonprofits website development and digital marketing support services through our team of experts.
2. Cost Savings and Increased ROI (Return on Investment)
Hiring a digital marketing staff is time-consuming and costly. To gain the expertise you need, you will likely need to hire a social media marketer, writer, designer, email marketer, and analytics expert. You will need all of those skills, but at different times and frequency, and not all at once, full-time. You will be better served having a single point of contact such as yourself or your marketing director managing a support team that can provide all of those services only when you need those services with no extra costs. Many small to midsized nonprofits successfully refer all of their digital marketing to an agency for less than the cost of a part-time or full-time employee, thereby decreasing a bulk of their fixed costs that can result in significant savings.
3. Stay Laser-Focused on Your Mission
Your mission depends on your ability to make a difference in the world and meet with the key stakeholders, funders, policymakers, and communities you serve. But managing your social media, running analytics reports, and proofreading blogs can be extremely time-consuming. By leveraging a team of experts for these functions, you and your team will have more time to focus on your mission and continue to make the world a better place. You can let your website and digital marketing support team make it that much easier and impactful.
4. Data-Driven Decision-Making
When you collaborate with an agency, you benefit from the skills of a specialized analytics expert who can provide the data-driven reporting you need to make your most important decisions and pivots in your game planning as you manage the growth of your nonprofit in these challenging times. A partner agency can provide the critical real-time guidance you need on everything from campaign messaging to impact analysis and fundraising strategy. Plus, your team of specialists will undertake all of the necessary ongoing reporting you need to measure your traffic growth, followers, membership, conversions, and donations along the way.
5. Utilize Best-in-Breed Tools and Technologies
When you collaborate with a respected nonprofit digital marketing agency, you gain access to the best-in-breed tools and technologies. You also get to collaborate with skilled experts to recommend and manage the latest platforms, software, and devices to most effectively reach your key audiences.
In addition, once you are using the most appropriate tools, your specialized team can keep them updated and integrated with all of your other platforms to further accelerate your efforts. The hours you would spend training your staff on new tools and technologies is also significant. A reputable digital agency will be committed to staying up to date on the latest advances in technology and transfer that knowledge to your campaigns to maximize your results.
6. Limit Fiscal Uncertainty
By partnering with a specialized digital team, you will get expert guidance on your website investment, management and maintenance of your site, and cost to launch your campaigns. In addition, you will gain insight into the estimated return on your investment to better forecast your fundraising goals, hiring, and financial operations of your nonprofit organization.
Partner with TechSoup for Your Digital Marketing Support Services
TechSoup supports organizations across the globe with a team of dedicated digital marketing experts. TechSoup's members can now gain access to our mission-driven specialized website development and digital marketing team with decades of experience in elevating nonprofits to the next level to scale their capacity, impact, and growth online.
About the Author
Joseph DiGiovanni is the co-founder of Tapp Networks, LLC. Tapp is a mission-driven digital innovation agency that serves nonprofits worldwide seeking to accelerate their social impact through the latest advances in marketing technology.
Additional Resources