Nonprofits play a critical role in supporting important causes and making a positive impact in our communities. Donations play a huge part in allowing nonprofits to achieve their mission. They provide the financial resources needed to make a difference.
Attracting donors and keeping them engaged can be a challenge, especially in an increasingly crowded and competitive fundraising landscape. That's where digital tools can help. By leveraging the power of technology, nonprofits can reach a wider audience, engage with potential donors, drive more donations, and retain donors over a longer period of time.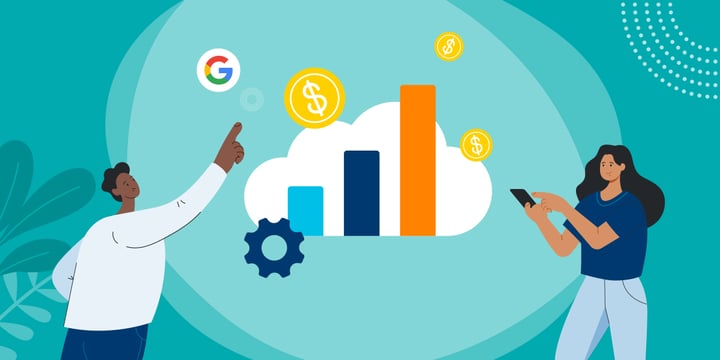 HubSpot is a communication, outreach, marketing, donor management, and service platform that provides organizations with a suite of powerful tools to grow and expand their outreach. The platform offers a wide range of tools and features, including a powerful constituent relationship manager (CRM), marketing automation tools, email marketing, social media management, and more. Nonprofits can use HubSpot to increase donations in several ways.
Capture Potential Donors
Nonprofits can use HubSpot's forms to capture potential donor information and keep track of their interactions. This information can be used to create personalized outreach campaigns and track donor engagement over time. While not every visitor is ready to take action and donate, giving visitors a way to stay in communication with your organization in a low-risk manner will allow you to nurture those contacts into donors.
Before you create a form, determine the information you need to collect from potential donors to help you better understand their interests and preferences. Consider including fields for name, email address, donation history, interests, and any other relevant information that can help you segment and personalize your communication.
You can offer potential donors a valuable resource, such as a downloadable guide, white paper, or case study, that addresses their interests or pain points. Use the form to gate the resource, requiring visitors to provide their contact information in exchange. This could be as simple as a newsletter subscription with important information.
By using forms to nurture potential donors, you will provide valuable content and personalized communication that can build trust and foster long-term relationships. With the right strategy, forms can be an effective way to generate leads and convert potential donors into loyal supporters of your organization.
Create Targeted Email Campaigns
HubSpot's email marketing tools allow nonprofits to create targeted email campaigns to connect with potential donors. Email marketing can be a powerful tool in your communication and donation campaigns. However, with increasing competition in everyone's inbox, following these tips can greatly improve engagement.
Segment your email list: HubSpot allows you to segment your email list based on various criteria, such as demographics, interests, engagement history, and donation history. This helps you tailor your messaging to the right audience, increasing the likelihood of getting a response.
Create personalized content: Once you have segmented your list, create personalized content that resonates with each segment. For example, you can create a different email campaign for recurring donors and one-time donors. You can also tailor your messaging to donors who have given a specific amount or frequency of donations.
Use compelling subject lines: Your subject line is the first thing your audience sees, so make sure it encourages them to open the email. Avoid using spammy or clickbait subject lines that can turn off donors.
Use visuals and storytelling: Visuals and storytelling are powerful tools to engage donors emotionally and encourage them to donate. Use high-quality images and videos that showcase the impact of your work, along with compelling stories of individuals or communities that have benefited from your nonprofit's programs.
Include a clear call to action: Make it clear what action you want your audience to take after reading your email. Include a prominent call-to-action button that takes donors directly to the donation page.
Test and optimize: Test different email campaigns and analyze their performance to optimize your approach. HubSpot provides robust analytics and A/B testing features that allow you to measure open rates, click-through rates, and conversion rates and to make data-driven decisions to improve your email campaigns.
By following these steps, you can use HubSpot's targeted email campaigns to drive more donations for your nonprofit and make a meaningful impact on your mission.
Utilize HubSpot's Social Media Tools
Nonprofits can use HubSpot's social media tools to easily draft, schedule, and send posts. The HubSpot platform also allows you to respond directly to followers and comments and to engage, as well as track hashtags relating to the campaign.
Social media can be a powerful platform for fundraisers because it allows organizations to connect with potential donors on a personal level and reach a larger audience than traditional fundraising methods. Social media platforms have millions of active users, which means that your fundraising campaign can reach a much larger audience than traditional methods like direct mail or phone calls. This can help increase awareness of your cause and attract new donors. Social media also makes it easy for users to share your campaign with their friends and followers, which can help your message spread quickly and virally. This can result in a significant increase in donations and support for your cause.
Leveraging HubSpot's CRM
HubSpot's constituent relationship manager (CRM) is a tool for keeping track of all the individuals your organization interacts with, how they interact with your organization, and all communication and information you know about them. HubSpot's CRM tools allow you to segment your communication based on if an individual has donated in the past, how much they donated, and how much time has passed since their last donation. These data points combined with HubSpot's automated email feature can be a powerful tool for donor retention in nonprofit organizations. Here are some tips for using automated email campaigns to retain donors.
Segment your donor list: Divide your donor list into segments based on the donors' level of engagement or donation history. This will allow you to send targeted and personalized emails to each group, increasing the effectiveness of your campaigns.
Send personalized thank-you emails: After a donation is made, send a personalized thank-you email to the donor. This email can include the amount donated, the impact it will have on your cause, and other ways that the donor can stay involved.
Send regular updates: Keep your donors engaged by sending regular updates about your organization's progress and impact. This can include success stories, upcoming events, and other relevant information that will keep your donors connected to your cause.
Send reengagement emails: If a donor has not made a donation or engaged with your organization in a while, send a reengagement email to encourage them to get involved again. This email can include updates on your organization's progress and impact, as well as ways that the donor can contribute.
Provide opportunities to give: Include calls to action in your emails that make it easy for donors to give again. This can include links to your donation page or information about upcoming fundraising events.
Connect with Donors Using HubSpot
HubSpot can be an excellent fit for nonprofits because it offers an all-in-one platform that includes tools for email marketing, social media management, lead generation, and CRM. Nonprofits can benefit from HubSpot's affordable pricing, easy-to-use platform, and nonprofit-specific resources, such as templates, guides, and best practices for fundraising and donor management.
If you would like to learn more about HubSpot and how your organization can get started attracting, converting, and retaining donors, contact the TechSoup Digital Marketing Services team.
Additional Resources
Top photo: Shutterstock