Editor's note: HubSpot no longer offers products through TechSoup.
Nonprofits are experts in creating, nurturing, maintaining, and expanding relationships. Relationship building is to nonprofit organizations what sales are to businesses. Everything flows through your network of support from donations, to volunteerism, to mission advancement, to organizational growth, and more.
However, with so many different stakeholders, contacts, systems, and initiatives, it can be difficult to keep track of these relationships, much less deliver messaging and communications at the right time. Demographics, behavioral activity and more nuanced data can influence how and when you communicate with your different stakeholders. The tone, intent, and timing of an email to a large donor are very different from those of an email to a potential volunteer, or even program participant — even if both emails are discussing the same thing.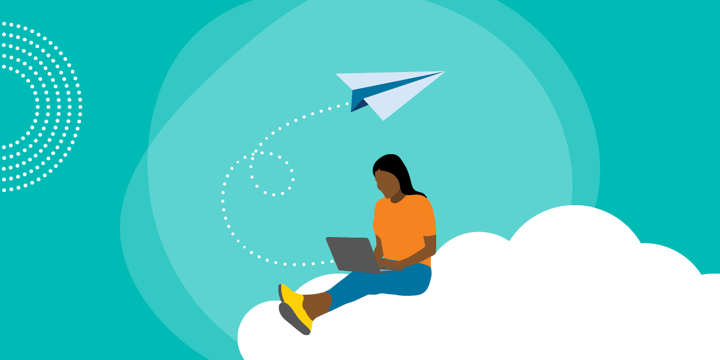 Having one place to hold all the data you collect, to act and optimize based on that data, create and send marketing messages, and nurture relationships is imperative to a successful nonprofit.
A Customer Relationship Management System (CRM) is a tool designed for this purpose. In what follows, we'll be taking a look at one of the more popular options out there: HubSpot.
What Is a CRM?
A CRM is an all-encompassing term for the tools, technologies, processes, and strategies that an organization uses to manage, improve, and deploy all its interactions. It is where organizations store constituent records and then use those records to communicate with people.
As nonprofit organizations grow, additional tools and platforms are added into the mix to solve problems as they arise. This leads to dissonance in data, management, and communication across the organization.
HubSpot takes the core tools every nonprofit organization needs and unifies all your data while working seamlessly with all your communication methods.
What Are the "Hubs" of HubSpot?
While a CRM at its core, HubSpot offers "hubs," or expansion packages that allow organizations to grow and scale the platform with their needs and changing environments. Each hub features more tools and functionality helpful for growing nonprofits and allows them to simplify their technology stack, keep costs low, and ensure ease of management. There are five hubs that work seamlessly within the HubSpot ecosystem.
Marketing Hub
The most popular and powerful hub, especially for nonprofits, is the Marketing Hub. The Marketing Hub allows you to increase traffic and visibility, convert more constituents, and nurture relationships. It has these features:
Email marketing
Forms
Landing pages
Contact management
Live chat
Facebook, Instagram, Google, and LinkedIn ads
Traffic and conversion analytics
Sales Hub
While not all nonprofits have the need for sales, many rely on donor relationships and grants. The Sales Hub allows you to nurture those relationships and create streamlined operations for applying for grants and converting larger donations. These are popular Sales Hub features:
Contact, deal, and task management
Email tracking and notifications
Email templates and scheduling
Document sharing
In-app calling and call tracking
Meeting scheduling
Service Hub
The Service Hub is an excellent solution for many nonprofit organizations, especially those that work directly with communities and provide services or programming. The Service Hub allows organizations to optimize inbound communications and simplify the way you talk to your community. It helps you to increase constituent engagement and satisfaction and cut down on administrative time and resources for these functions:
Ticketing
Team email
Live chat
Email templates
Calling
Email and chat to ticket
Ticket creation bots
Meeting scheduling
Reporting
CMS (Content Management Software) Hub
Looking for a new place to build and optimize your organization's web presence? HubSpot's CMS Hub offers a flexible and easy-to-use builder that is integrated and optimized for marketing, personalization, and security. To host your entire website would be a paid upgrade, but the CMS Hub offers many free features that can propel your success online:
Website pages
Blog
Drag-and-drop editor
Basic SEO recommendations
Managed cloud hosting
Connecting a custom domain
Website traffic analytics
Operations Hub
Save time, money, and valuable resources by ensuring that all your platforms and teams are working together seamlessly, with the Operations Hub. The Operations software supports syncing your apps, keeps data clean, and automates processes. It is perfect for organizations with more complex data collection or multiple key platforms. The Operations Hub offers
Two-way data sync
Default field mappings
Historical sync
All third-party integrations
Each of these free features comes included in your HubSpot platform. Depending on the needs of your organization, each hub offers multiple levels of upgrades that can further grow and optimize your operations. If you have questions about additional features and add-ons, you can schedule time with a TechSoup marketing professional and ask for more information on how HubSpot can solve all your needs.
Why Is HubSpot a Great Fit for Nonprofits?
Nonprofit organizations face unique challenges: limited resources, overstrained administrative teams, frequently changing volunteers, dynamic audiences, and isolated systems for carrying out important tasks. Often, as nonprofits face these challenges, a new tool or system is added as a solution. Moreover, as new directors, board members, and volunteers come and go, systems and platforms are added or phased out, creating overly complex or inconsistent workflows.
HubSpot pulls together the core components of digital transformation for nonprofits by offering free and low-cost options for all the features discussed, and more. This system has been used by leading nonprofit organizations such as Greenpeace, the World Wildlife Foundation, The Nature Conservancy, and Food Bank for New York City. You can feel secure in knowing that it has been validated and can be an excellent solution for your organization. HubSpot stands apart from other CRM systems because it offers
Countless free tools across all its hubs, with low-cost upgrades available
Native features and tools accessible in the same subscription and platform
Completely customizable data collection and properties for the unique needs of your organization
Easy segmentation to better target and convert various stakeholders
Endless integration opportunities for your existing systems to ensure a seamless digital experience
Easy-to-use marketing and web tools that require little to no experience
Powerful reporting to monitor growth in real time in visually engaging and customizable dashboards
TechSoup Digital Marketing Services also has a team of certified HubSpot experts. From migration and implementation to optimization and management, TechSoup Services can support your organization in its HubSpot journey.
Top photo: Shutterstock