Editor's note: HubSpot no longer offers products through TechSoup.
HubSpot is a great solution for nonprofits looking to manage all of their marketing, constituent management, donation funnels, and communication in a single platform. As a customer relationship management system (CRM), HubSpot offers a ton of tools to streamline, optimize, and grow your marketing and communication efforts.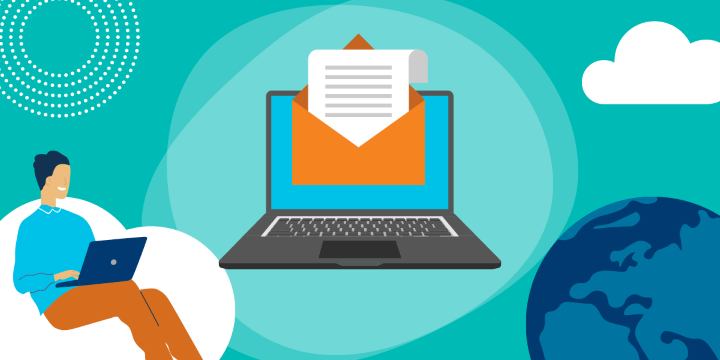 Each "hub" within HubSpot is packed full of tools that can help nonprofits with their marketing operations. The following is a list of features that nonprofits can leverage from their base CRM and Marketing Hub add-ons.
If you have the desire, but not the expertise, to use HubSpot's features to implement more sophisticated marketing tools, you may be interested in TechSoup's HubSpot Marketing Professional Setup service. HubSpot experts from our team will integrate your design and branding with your HubSpot account, migrate your data, and set up templates, forms, and dashboards for you.
Read on to learn more about what HubSpot's marketing tools can do for you.
HubSpot CRM
With HubSpot's contact management system, you can keep track of everyone in your ecosystem with detailed contact records. These records show standard and customizable data such as demographic information, contact information, and custom properties that fit with your individual needs. As you build out your marketing, you will also see a live activity log of all the ways that each individual is interacting with your messaging across all your channels.
Each contact is connected to their associated company record. Here, you get access to all the aforementioned data across all the contacts within that company to see overall interaction with your organization. Another cool feature is that HubSpot will automatically scan the web for any information publicly available about that company and fill in the company record accordingly. This includes the number of employees, annual revenue, location, social profiles, website URL, year founded, and more.
The following tools are included in the HubSpot CRM:
Forms: Push more contacts into your database by embedding HubSpot forms directly into your website.
Email marketing: Nurture your constituents with this easy-to-use drag-and-drop email builder for modern and optimized emails with powerful analytics.
Ad management: Get a better sense of how your ads are performing across all your channels and analyze the behavior of your audience after the initial ad conversion.
Ticketing: Collect and manage feedback from program enrollees, members, and volunteers with the customer service ticketing system.
Live chat and basic bots: Allow your audience to communicate with your team directly using the Live Chat feature. Or build a basic bot chat for easy-to-answer, common questions.
Deal pipeline: Nurture your sponsors and donors through your sales pipeline using deals. These associate with applicable contacts and companies while allowing for internal collaboration to build more support and funding for your organization.
Meeting scheduling: Integrate this meeting booking tool with your existing calendars and set custom availability to reduce back-and-forth when trying to connect with stakeholders.
Marketing Hub Starter
HubSpot's Marketing Hub is a powerful set of tools that allows you to attract the right audience, convert more visitors, and optimize your marketing campaigns at scale. This hub can be added to your free HubSpot CRM account at a 40 percent discount through TechSoup.
Marketing automation: Optimize and automate your marketing communication based on the demographic or behavioral information of your contacts. Trigger workflows, such as welcome or thank-you emails, when a visitor fills out a form on your website to reduce the administrative burden of individual follow-up. Segment your email marketing based on how that contact has interacted with messages in the past or based on what type of contact they are.
Ad retargeting: Reduce your ad spend by homing in on the power of retargeting. See the most active potential donors and send ads right to them. Trigger communication specifically for who that person is and what will encourage them to support your organization.
Landing pages: Build modern and streamlined landing pages to promote events, content, and new programs or initiatives, without any development skills. Comprehensive reporting and analytics allow you to improve continuously.
HubSpot branding removed: Create more brand consistency and professionalism by removing HubSpot branding from forms and emails.
Marketing Hub Professional
As an upgrade to Marketing Hub Starter, Marketing Hub Professional allows you to build upon all the tools mentioned above and optimize and grow your organization to the fullest extent. This solution is best for organizations migrating from an existing CRM like Salesforce, Active Campaign, or even Mailchimp. The pricing for this tier is variable, based on the number of contacts and qualification of a nonprofit discount through TechSoup. For more information, contact us.
Omnichannel marketing automation: Segment your contacts and trigger additional messaging across all your marketing channels. The capabilities include advanced and distinct workflows to automate a full-funnel approach without losing the personalized touch. Automate your marketing beyond just email. Leverage HubSpot's list segmentation to build personalized messages from scratch, or get started with free, customizable templates.
SEO: Increase your organization's visibility on the web with tools that help you plan your SEO strategy, optimize your entire website to show up on search results for the keywords your prospects are interested in, and measure real return on investment.
Blogging: Create content that gets discovered in organic search and dig into blog analytics to find out which articles help you to meet your goals.
Social media: Link social interactions to contacts in your database to better track your journey with potential supporters. See every interaction with your messages, create custom keyword monitoring streams for everyone on your team, and measure social performance across every major social channel, all in one place.
Custom reporting: Create beautiful, custom reports on virtually any metric from HubSpot Marketing, any record from HubSpot CRM, or data from any integrated apps. Leverage flexible dashboards to see all the data you need in one place and easily share reports with your team, board, or other stakeholders.
Personalization: Easily personalize everything from your emails to your website content and calls-to-action. Mention specific details about a contact and their company or swap out entire blocks of content and conversion paths to make their experience more personal.
The Power of HubSpot
HubSpot can be a game changer for nonprofit organizations looking to increase support for their organization and promote their mission. Whether you are just starting out your marketing efforts or looking to optimize your current campaigns, HubSpot's tools can provide you with easy-to-use systems to grow. If you're not sure which solution is the best fit for your organization, contact our Digital Marketing Services team for a free consultation. Furthermore, if you need extra support, check out our HubSpot Marketing Hub Professional Setup service. Excited to start? Apply for a nonprofit account to receive special pricing.
Additional Resources
Top photo: Shutterstock