The nonprofit sector sees a boost in giving towards the end of the calendar year, and increasing your fundraising efforts during this period can help you to benefit from that surge.
Even if you find yourself with no seasonal fundraising plan in mid-December, there are plenty of ways to take advantage of the end-of-year giving increase and boost your donations. Twelve percent of all giving occurs in the final three days of the year, so you've got time to encourage year-end donors to support your work.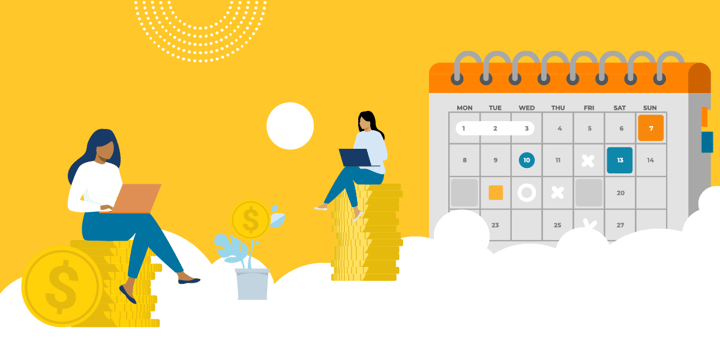 Here are three ways to boost your year-end fundraising, even if you're tight on time.
1. Email Campaigns
Your contact list is one of your most important resources. If someone has given you their email address, they are most likely interested in your cause. Furthermore, those who have donated in the past are likely to give more than first-time donors.
Write a compelling email, perhaps with a summary of what your organization has achieved this year. You might consider using photos of your projects, statistics and infographics showing the impact of your work, and examples that show the impact of a donation. This may help to inspire your contacts and encourage them to support your work as you enter the new year.
If you can, segment your emails based on contacts' previous interactions with your organization. You may be able to do this if you use a CRM like HubSpot or DonorPerfect to manage your contacts and outreach. You can thank previous donors as part of your emails and alter your messaging for those who haven't given before. This can help your previous donors to feel appreciated. It also helps all contacts to understand and believe in your organization's interest in building relationships with them.
For all emails with donation requests, ensure that the call-to-action (CTA) is clearly displayed in multiple locations. The CTA should link straight to an easy-to-use giving page to avoid any barriers to people completing their gift.
2. Create a Seasonal Giving Landing Page
By creating a landing page on your site specifically for your end-of-year giving campaign, you can streamline the experience for your donors. Use messaging and branding consistent with the emails you send out and ensure that it is easy to make a donation straight from that page.
Your supporter has made it this far; make sure that they can complete their gift with the fewest possible number of clicks. If your donation form is difficult to find or low down on the page, or if users have to move to a different page to use it, people may become frustrated or bored and fail to complete the process.
3. Use Your Existing Content
You don't necessarily need to create new content in order to promote end-of-year giving. If you have blogs, images, or testimonial videos from people who have benefited from your organization, or other relevant content on your site, add donation buttons to those pages. You can also reshare those across your social media and email campaigns, drawing more people to your donation page.
Impact stories and other "evergreen" content are great candidates for resharing, and you can always make small changes to content that is out of date. This helps you to quickly plan and implement an end-of-year campaign without an excessive workload for your staff at an already busy time.
Take Advantage of the Giving Surge
The increase in giving towards the end of the year can provide a great boost for organizations whose work depends on gifts from individuals. It's also a time when there is significant demand on each individual's attention, so it can be hard to stand out. This is especially true if you find yourself leaving your campaign to the last minute. By creating simple but effective email campaigns and landing pages, and refreshing your existing content, you can take advantage of the surge in donations while making the very best use of your staff's and volunteers' time.
Additional Resources
Top photo: Shutterstock