What's new in library tech! Welcome to our monthly collection of fun and hopefully useful news items from our great twitter feed and wherever else we find them.
Happy Women's History Month! It's worth mentioning the Scholastic K-12 Must-Read Women in History Book List, which includes biographies of women in the arts, sciences, athletics, and politics and other trailblazers for your young patrons. Very nice list.
In this issue, we cover the first federal library funding bill for the new session of Congress called the Build America's Libraries Act. There are two great library tech conferences coming up later this month. Then there's the best 3D printers for 2021 and news about the cop-free library movement. What is that? And that's not even all. Here's your jam-packed library tech newsbytes for March 2021.
The Build America's Libraries Act
The Free Library 2.0 We Keep Creating Links Virtual Mini-Conference
The Computers in Libraries Connect Virtual Conference 2021
Food: Yet Another Reason Why Libraries Change Lives
Harvard's New Interactive COVID Hotspot and Vaccine Maps
The Cop-Free Library Movement
Seed Libraries at Public Libraries
The Free OCLC WebJunction Toolkit for Creating Smart Spaces
The Best 3D Printers for 2021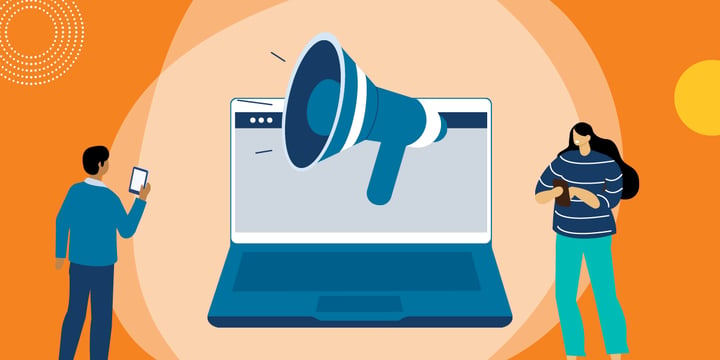 The Build America's Libraries Act
Noting that public libraries provide essential services and are trusted pillars of our democracy, U.S. Senator Jack Reed, D-R.I., is sponsoring the new Build America's Libraries Act (S. 127). This new federal legislation proposes to invest $5 billion nationwide to build and modernize public libraries to better serve communities, boost economic development, and connect more Americans to opportunities for advancement. These federal funds could be used to help construct new libraries, build additions, improve accessibility, update technology and broadband infrastructure, enhance energy efficiency standards, and renovate and modernize facilities to better meet the evolving learning and information needs of the American public. Senator Reed is joined by co-sponsors Bernie Sanders, I-Vt., Sheldon Whitehouse, D-R.I., and Ron Wyden, D-Ore.
The Free Library 2.0 We Keep Creating Links Virtual Mini-Conference
Library 2.0 and the School of Information at San José State University are holding their first virtual mini-conference of the year later this month. The event is Seguimos Creando Enlaces (We Keep Creating Links). It is a unique free online conference that brings together librarians from the U.S. and Mexico to further their professional knowledge and exchange ideas. The theme is "Civic Engagement in Action." The conference will be held online on March 25 and 26, 2021, from 10 a.m. to 3 p.m. Pacific time both days. Here are links to register in English and registrar en Español.
The Computers in Libraries Connect Virtual Conference 2021
While we're on the topic of virtual conferences, the Computers in Libraries Connect Virtual Conference 2021 is also later this month. It will be on March 22 through 25. It's a big event with nearly 100 sessions including ones by Marshall Breeding, David Lankes, Brewster Kahle of Internet Archive, and Jen Woo of the San Francisco Library. As always, the event is organized and produced by Information Today magazine. Register here.
Food: Yet Another Reason Why Libraries Change Lives
If you collect reasons why libraries change lives (like I do), Shareable reports that public libraries are stepping up and giving away an insane amount of free food during the pandemic. They profile the good work of Wilkes County Library In rural North Carolina plus the 2,000 odd libraries across the country that are now participating in the U.S. Department of Agriculture's Summer Food Service Program. TechSoup is proud to participate in this as well with our free Range app. It locates where free food is served to youth during the summer months. Here is how the pandemic changed things for us in this area of our work. Oh, and WebJunction is holding a good-looking webinar on "Food Access at Your Library" on Wednesday, March 24, 2021. Register here.
Harvard's Interactive COVID Hotspot and Vaccine Maps
With the pandemic spiking and receding all over the country these days, it's hard to keep up. That's why researchers at the Harvard Global Health Institute have developed a new simple heat map that can tell you if you live in a COVID-19 hotspot — or not. It displays color-coded risk levels for every county in the U.S. The site also features a handy vaccine tracking dashboard to tell you how your state is doing on that front as well.
While we're on the subject of Harvard, Joan Donovan, the research director of Harvard University's Shorenstein Center on Media, Politics and Public Policy, has suggested that big Internet companies like Facebook should hire thousands of librarians to provide people with vetted information (PDF) to counter groups wallowing in false information during our infodemic.
The Cop-Free Library Movement
Yes. There is a cop-free library movement happening. Teen Vogue reports that in cities like Los Angeles, activists are working to end contracts between local police forces and public libraries. Cop-free library movements in St. Louis, New York City, and at Ivy League university libraries are similarly calling for police divestment. Police security in libraries is a significant budget line item for big city and university libraries. In the larger context, Los Angeles City Council members have called for a new emergency-response model that would provide aid for people facing crises, rather than enlisting armed LAPD officers. The article concludes, "In an ideal world, abolitionists argue, libraries would be supported by specialists in de-escalation and trauma-informed care, leaving librarians to their jobs."
Seed Libraries at Public Libraries
The popularity of seed libraries has soared during the pandemic. Modern Farmer magazine reports that 14-year-old Alicia Serratos started 3 Sisters Seed Box and sent out enough starter kits to have at least two seed libraries in all 50 states. Boxes stocked with seed packets are often housed in public libraries. The nonprofit Community Seed Network has created a map of all the seed library locations in the U.S. and Canada.
The OCLC WebJunction Toolkit for Creating Smart Spaces
The free OCLC WebJunction Toolkit for Creating Smart Spaces is now available. It helps libraries take steps towards reconfiguring physical spaces and reimagining services through active community engagement. WebJunction offers this toolkit to help you re-envision your library's place as a center of community learning. Get ideas to reconfigure your physical space and reimagine your services to promote active and participatory learning. These resources were developed to guide small and rural libraries through a transformation process in the Small Libraries Create Smart Spaces program, but they are valuable for libraries of any size. Got to love the new Kent Panther Lake Library in Kent, Washington, that has turned a casino into a library. You just have to wonder if they kept the slot machines.
The Best 3D Printers for 2021
David Gewirtz of ZDnet has just come out with his picks for the best 3D printers for 2021. If your makerspace is getting a bit out of date, you may well be surprised at what is available nowadays starting under $200. 3D printers have come a long way in the past few years. Gerwirtz says that "Printers with dual extruders are becoming more common, and the slicing software needed to prepare prints is becoming more sophisticated. We're also starting to see more full color and metal printing." He finds that the Original Prusa i3 MK3S is the best all-around "prosumer" hobby printer under $1,000. The Prusa MINI+ is also highly rated and is $400. Gerwirtz finds that the Monoprice 121711 Select Mini V2 is the best 3D printer under $200.
We hope you like our latest batch of newsbytes this month!
Top photo: Shutterstock