According to the recent 2022-2023 Nonprofit Digital Marketing Benchmark Report, conducted by TechSoup in partnership with Tapp Network, 60 percent of nonprofits say they don't have a formal digital marketing plan or they plan on creating one but have not followed through.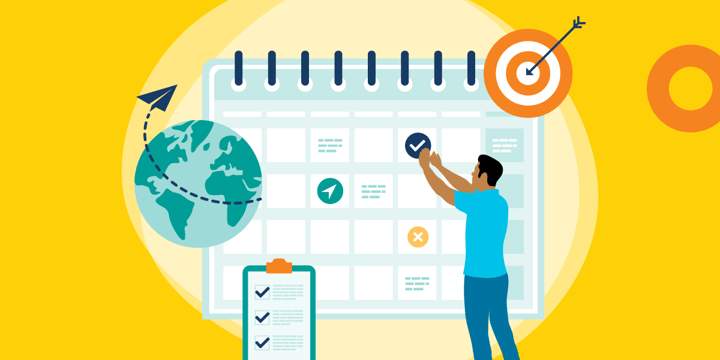 We recently held a demo-style event to showcase a few marketing tools available for nonprofits that can help organizations be more creative with their strategy, automate their marketing processes, and engage with supporters in a more efficient way.
Below is a roundup of each demo, which will provide valuable insights and practical advice for growing your nonprofit's impact.
Adobe Express
Jordan Dené Ellis joined us to give a brief overview of Adobe Express. Adobe Express is an online and mobile app offering features for creating social graphics and videos, scheduling social media posts, and more. The software offers a library of templates that allow users to create content without requiring any graphic design experience.
Nonprofits can get a one-year membership of Adobe Express, at no cost Learn more here.
Constant Contact
Constant Contact's Matthew Montoya joined us to demonstrate how their tool can help nonprofits customize emails, track engagement, and collect donations. Nonprofits can create outreach emails for fundraising campaigns, sort and target contacts based on specific criteria, and engage with donors.
Nonprofits can get access to Contact Contact at a discounted rate through TechSoup. Learn more here.
DonorPerfect
DonorPerfect, a fundraising and donor management software for nonprofits, was presented by Jeremy Pearson. The tool allows you to easily manage constituents, track gifts and grants, process donations, and create reports to analyze campaign effectiveness. Watch below to learn how DonorPerfect can help your nonprofit make better decisions with reporting and analysis tools.
Learn how your nonprofit can get DonorPerfect at a discounted rate through TechSoup.
Hootsuite
Eva Taylor from Hootsuite joined us to demonstrate how their tool can help nonprofits manage, schedule, and measure the success of social media. Hootsuite makes it easier to monitor online activity, analyze your social media performance on a regular basis, and advertise content.
Learn how your nonprofit can get Hootsuite.
Userlike
Userlike allows nonprofits to communicate with website visitors directly through a chat widget or through messaging apps such as WhatsApp, Facebook Messenger, Threema, SMS, or Telegram. You're able to customize the text and design of the widget, stay organized with your team in a shared inbox, and implement multiple languages. Watch below for the demo of Userlike from Michael Morella.
Nonprofits can get a subscription to the Userlike Team plan, at a discounted rate, through TechSoup. Learn more.
Thank You
TechSoup extends a huge thank-you to everybody who attended and engaged with us at this event. Stay tuned for more app demo events coming from TechSoup.
Have a question or suggestion for our next event? Let us know in the TechSoup Community Forums.
Some Previous App Demos
Top photo: Shutterstock