Through independent research here at TechSoup, we have learned that one of the biggest obstacles faced by nonprofits addressing food security is volunteer management. Food security organizations need robust and effective solutions to keep track of volunteer hours and program delivery, especially with the need to pivot online due to the pandemic. In our recent Public Good App House demo event, four app developers introduced their solutions designed to address this need.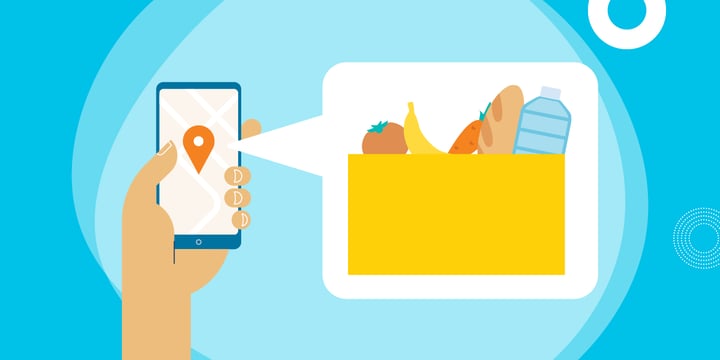 Track It Forward
We were first joined by James McBryan, founder and CEO of Track It Forward. With the Track It Forward software, you can streamline the time tracking process for volunteers and coordinators. You can create an automated check-in/check-out system, easily collect information from volunteers, and process reports from the app. Watch below for a quick demo.
SignUpGenius
SignUpGenius is an online sign-up service for groups, events, and volunteer management. Used by many food security organizations, the software allows you to easily create an online sign-up form, invite people to sign up, and send reminders for upcoming events. Check out the presentation below from SignUpGenius' Kelly Johnson.
Food Rescue Hero
Since 2016, the Food Rescue Hero app has redirected more than 73 million pounds of fresh food from landfills to the communities that need it. Currently operating in 16 cities across the U.S., the app reduces traditional donation barriers by digitally connecting food retailers with delivery volunteers to transport leftover food to those in need. Watch the demo below from Jennifer England, senior director of partner success, to learn about the app that can mobilize thousands of volunteers from your screen by rescuing and redistributing fresh food in real time.
OptimoRoute
Demonstrated by Sarah Tracy, OptimoRoute automates food delivery routes with hundreds of orders and multiple variables, for multiple drivers at once. Super-efficient routing is then sent to the drivers' mobile app, where they can navigate, get updates, complete orders, get proof of delivery and have their arrival time communicated to customers. Check out the demo below to learn more.
Upcoming Events
We are continuing to explore the food security space and how technology can help further our missions. Be sure to check out the TechSoup Events page to see more app demo events coming up, along with other helpful webinars.
Join Quad
Nonprofit leaders in the food security sector are gathering on Quad, TechSoup's new peer-to-peer community platform. It's an exciting opportunity to connect with others, share challenges and solutions, and discover and compare great tools like the four mentioned above. You'll also find resources such as guides, reports, and product comparisons to help you make more informed decisions for your organization. By joining Quad, you'll get unique access to reduced admin fees and dedicated support, and you'll become part of an exciting community of nonprofit leaders.
Additional Resources
More from Public Good App House:
Top photo: Shutterstock