It's not surprising that 2021 is expected to be a busy year. To succeed, nonprofit organizations need to continue to manage the challenges of staying connected to their existing member base while reaching new audiences through the already crowded digital landscape online.
Between April and July of 2020, TechSoup, in partnership with the digital marketing and technology agency, Tapp Network, built our first Nonprofit Digital Marketing Benchmark Survey. Our mission was to gather data on how nonprofits were responding to the drastic change in digital communications amidst a pandemic and provide helpful insights and recommendations. From paid advertising and email marketing to social media and content, we've uncovered the data your nonprofit can use to measure your digital marketing. Last month, we took a look into our findings on social media.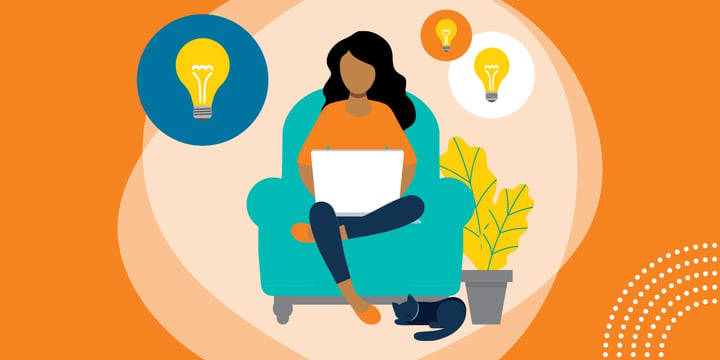 In this second installment of a four-part series on our findings, we'll be taking a look at some key insights we found in the area of blogging for content marketing.
Content Marketing
Content marketing is a strategy used by marketers to attract new customers by creating, publishing, and circulating content for a particular target audience. Common types of content used include blogs, videos, photographs, infographics, and downloadable premium content — think e-books, webinars, and so on. For example, here you can see a visually engaging infographic that you might see for a nonprofit.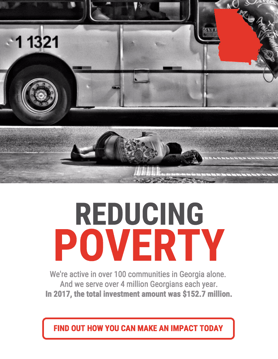 Here, the designer has included a striking and emotional image, with a very clear statement, followed by compelling data metrics as to why someone should support this organization.
Blogging and Nonprofits: The Benchmarks
Based on our definition of content marketing, we know that blogging is one form of content that can be strategically used to help find new "customers." As an agency, Tapp works with nonprofits to help develop a strong blogging strategy to support increasing awareness, donations, and engagement to further the potential impact. So we wanted to know, "How often are nonprofits blogging as a part of their marketing strategy?"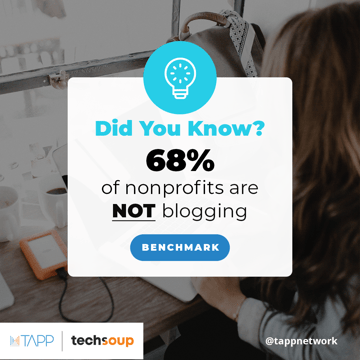 Our survey data showed that 68 percent of nonprofits are not blogging at all. The problem is, they should be.
Why Should I Be Blogging?
Out of all the different types of content marketing options out there, blogging is one of the most popular and successful tactics nonprofits can use to grow their audiences. For example, Demand Metric found that companies with blogs produce an average of 67 percent more leads (potential donors, volunteers, etc.) monthly than companies that don't blog.
Blogs are a cost-effective way for nonprofits to find new potential supporters of their mission. Using blogs is a staple to an "inbound marketing" methodology. Simply put, inbound marketing is the strategy of attracting, engaging, and ultimately "delighting" users with your organization. Throughout time, this approach will build strong and meaningful relationships with your audiences. To learn more about inbound marketing, be sure to read this great educational piece on HubSpot.
Here's a good example of the power of blogging. We worked with a client that was in dire need of interns. Traditionally, they would only receive applications from a local university and were looking to broaden their pool of applicants. After conducting an interview with a potential intern, the client assumed that she was from the local university and was surprised to find she was actually from a city about 45 minutes away. The client asked the intern, "How did you hear about our internship?" to which she responded, "Your blogs! I've been reading every single one and was excited to see you had internships!"
This is inbound marketing in action. By writing about topics within that industry, the article eventually made its way onto this student's news feed. She then read the blog, found it interesting, and wanted to make sure she was notified of the next blog post. She then subscribed and continued to receive blog posts until they ultimately published a piece about internships, where she ultimately applied.
Blogging and Search Engine Optimization
Another benefit of blogging is its impact on your site's SEO. Search engines are constantly "crawling" the web, including your site, and monitoring content and related "keywords" that your blogs may contain. Search engines use these keywords (words or phrases) to identify what the core of the content is. If you publish regularly, your site's SEO will improve over time and gain higher rankings on search engines. To learn more about improving a blog's SEO, check out this article from HubSpot.
What Should I Blog About?
So, now that we've covered the importance and benefits of blogging as a component to your content marketing, let's explore what nonprofits should be blogging about.
We asked nonprofits that stated they were blogging in their survey what topics they were focusing on .Here's what they said.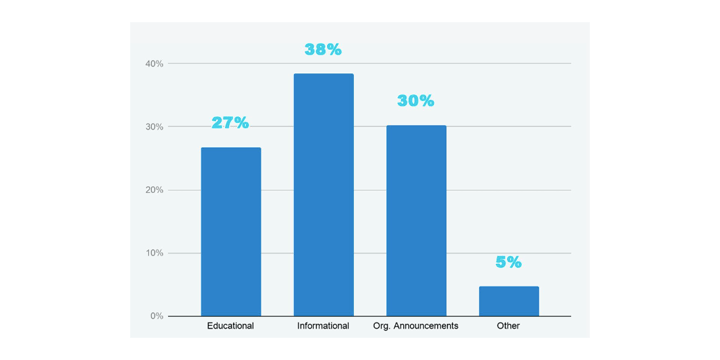 Educational pieces are a great opportunity for your organization to showcase thought leadership. This could also include more in-depth exploration of a particular topic. For example, a breast cancer organization may include step-by-step instructions on how to perform a breast exam. Of the nonprofits that stated they are blogging, 27 percent reported this was their primary topic.
Informational pieces are perfect for laying out the facts and figures of a problem, therefore laying the foundation of why the work your organization does is so important. A great example of this would be to inform the reader of the unemployment rate in their city and its overall impact on the lives of everyone in a community. This sets up a perfect scenario for an organization to then share its work and impact with a strong call to support its mission. This could be in the form of a donation or volunteering at the next event. Thirty-eight percent of the benchmark survey respondents reported that informational pieces are their primary topics.
Organizational announcements is fairly self-explanatory. Examples of this would be building a more robust narrative around a particular initiative your organization is tackling or to help support larger efforts like capital campaigns or virtual events and fundraisers. Thirty percent of our survey respondents reported that organizational announcements is their primary topic.
Now that we know the general breakdown of what organizations are writing about, let's explore a little bit further into what is best practice. If you read my last post about the social media benchmarks, you might recognize this graphic: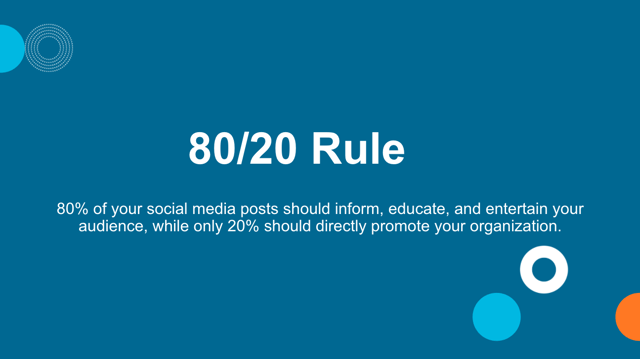 You should consider applying this 80/20 rule to your blogging content as well. That means that 20 percent of your content directly promotes your organization, while the reminder should inform, educate, and in some cases, entertain your readers.
Three Blogging Best Practices
Here are three principles for starting and maintaining a blog.
1. Use Your Team
If you're starting a new blog or have one but seem to have a hard time keeping it consistent, consider bringing in your team members to contribute. Everyone will have a particular expertise that can build a strong catalog of publications for your nonprofit. We suggest starting off with one blog post per month. Plan out the topics and get the whole team involved in elevating your organization.
2. Write Naturally
Don't get too hung up on keywords, which can often delay publishing because they aren't perfect. If you write naturally, contextual keywords will come as part of the process. The intention is to be consistent, so don't get too caught up in getting it perfect. You'll want to continue to grow the total volume of blog posts for SEO, so keep writing.
3. Stay Consistent
Consistency of publishing will help build a strong reader base. Choose a publishing calendar that you and your team know you can stick to, and keep building subscribers!
Be sure to download our 2020-2021 Nonprofit Marketing Benchmark Report to get all the insights you need to build a strong strategy for the year to come.
Ready to talk about your marketing strategies? Schedule a chat with a marketing expert.
Additional Resources
Top photo: Shutterstock
Second photo: Venngage
Third photo: Tapp Network