TechSoup partnered up with Tapp Network, a digital marketing and technology agency, to understand how nonprofits approach digital marketing. We surveyed TechSoup's member base between June 2022 and September 2022 and collected 110 survey responses. A majority of the responses we received were from small to medium-sized organizations (1 to 99 employees) located in the United States.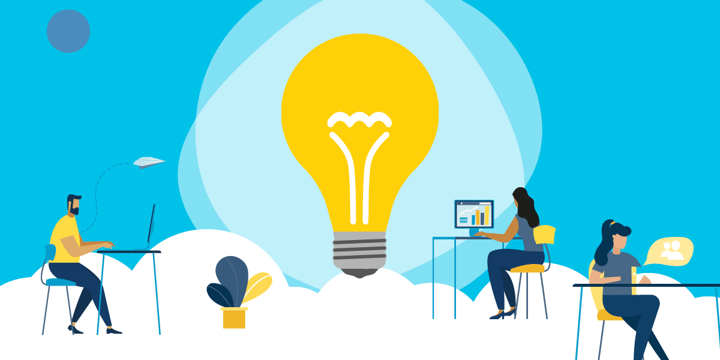 Our analysis of the data shows that nonprofits are well on their way to becoming digital heavyweights, but they still have work to do. Our 2022-2023 Nonprofit Digital Marketing Benchmark Report highlights key findings from the survey and provides guidance for organizations that want to ramp up their digital communications. Nonprofits have changed dramatically in the last few years. As digital tools upend fundraising, nonprofits are adapting by creating a more connected audience through social media, email, and websites.
If you're a smaller organization, chances are you lack the resources to keep up with the latest tactics. As competition grows, so too do those who need help. We hope this report will give nonprofit organizations the key benchmarks to develop an email marketing plan that equals those of their peers and effectively meets their goals. This report will provide insights and recommendations to get started.
Email marketing has become an essential part of every organization's digital expression. By combining email marketing with optimized websites, organizations can reach their audience more effectively and engage them in meaningful dialogues. Here's a set of simple tips to help your email marketing.
Target Your Audience
Our research found that 73 percent of the nonprofits surveyed either didn't have a formalized email marketing strategy or segmented their audiences based on demographic factors. An email marketing strategy will help your organization stand out from the crowd and build stronger connections with your members by communicating directly with them in their inboxes.
Make your email marketing more effective by optimizing your email collection forms, such as a newsletter subscription form. Email collection forms are your first interaction with a potential customer, and their purpose is to collect the information you need to send relevant and personalized content. This means collecting enough information about who each person is and how you can communicate with them in the future. You'll also want to have a solid tracking system so that you can segment your contacts so that each message you send out gets seen by the right people.
According to our benchmark report, 55 percent of nonprofit organizations said they do not have the ability to segment. Customer relationship management (CRM) software helps marketers to better understand their customers and prospects, enabling them to develop and deliver more efficient marketing strategies. With a CRM tool like HubSpot, you can tailor your content, campaigns, and ads to each group's unique needs and challenges. You'll also be able to create targeted campaigns that resonate with and convert certain segments of your audience.
If you're ready to get your nonprofit CRM in order, the first step is going to be finding one that fits your needs. While most CRM platforms have similar abilities to collect and organize data, it is important to know which tools your CRM offers to contact and nurture those individuals. Useful capabilities include sending emails, tracking email performance, and helping with event management.
HubSpot is well known for its easy-to-use email platform. HubSpot lets you create email workflows and campaigns with ease. HubSpot also has a free version for nonprofits that is designed to help you collect and process information from people who use your site.
Knowing When to Email Stakeholders
While email best practices exist, there's no ideal one-size-fits-all approach. It will depend on your organization and audiences.
Your members, donors, volunteers, and staff want to hear from you. The key is to send email newsletters that are relevant, timely, and personalized.
To ensure that your emails get read, think about the work your audience does and when it's a good time for them to open up an email.
Keeping stakeholders in the loop provides them with a sense of ownership over your organization and its mission. In addition, stakeholders who are regularly provided with updates are more likely to become involved in projects, donate time and money, spread awareness about your cause, and provide feedback on the direction your organization should take.
What Your Emails Should Look Like
When it comes to email marketing, it's important not to underestimate the time and effort needed to find the right cadence. But by coming up with a plan for what you want to accomplish, how often you will be sending emails, and making the right adjustments over time, you can make sure your emails don't just connect with people but also encourage them to take action. Here are a few things to consider when building your email.
Branding: Your organization's email template is a reflection of your brand, so design it with care. Use images wisely and keep emails easy to read by using short paragraphs and dividers. Make sure your template works for mobile devices as well as desktops. Keep your emails brief and on-brand, but give your audience the opportunity to dig deeper if they want more information.
Build a relationship: Establishing a connection with your reader is crucial. Share a story about how your organization has changed the life of one person or family and how additional support will allow you to help many others. It's also important to focus on your mission as an organization and how readers can help you with that mission.
Clear call to action: Always include a clear call to action button, or CTA, that links appropriately to your website or a specific landing page. A CTA might say "donate now" or "act now." This can be especially useful when you are sending an email asking for donations, memberships, or volunteers in order to make a strong sales pitch and get people excited about the cause.
Next Steps
Whether you're ready to redesign your website or boost your digital marketing, TechSoup has you covered. If you're ready to explore more about email marketing, and how we can help you meet your goals, reach out to our experts! And don't forget to download our 2022-2023 Email Marketing Benchmark Report to see all our findings and analysis.
About the Author
Diana is a web account manager at Tapp Network with a background in web development and digital marketing. She has a natural eye for design and has skillfully helped build websites from the ground up. She is passionate about account and project management and making sure her clients get the best experience. She lives in Houston with her husband Jonathan, three kids, and her dog Ripley. When she isn't working, you can likely find her poolside with her nose in the latest novel from Reese's Book Club.
Additional Resources
Top photo: Shutterstock