What's new in library tech! Welcome to our monthly collection of fun and hopefully useful news items from our great twitter feed and wherever else we find them.
Happy National Techies Day! This month we lead off with some important digital inclusion news items. One is the ACCESS the Internet Act, which has been introduced in Congress. It addresses immediate gaps in Internet access across the country. The Urban Libraries Council brings the issue closer to home with their new Leadership Brief, "Digital Equity in the Age of COVID-19." It's a how-to on what library leaders can do to advocate for home broadband. In this issue we also say farewell to Macmillan CEO John Sargent. He's the guy who throttled e-books for libraries that caused boycotts of Macmillan earlier this year.
We also reveal some of the online tools that San Francisco Public Library is offering school-age patrons for distance learning. There's also the next free Library 2.0 mini-conference on Sustainability in Libraries coming up, a free ALA webinar on library workers who are also caregivers at home, the Be My Eyes app for your visually impaired patrons, everything you didn't know about quaranzines, and a big new project called the Million Girls Moonshot Initiative. Bet you can't guess what that is!
Once again, we reveal all in your library tech newsbytes for October 2020.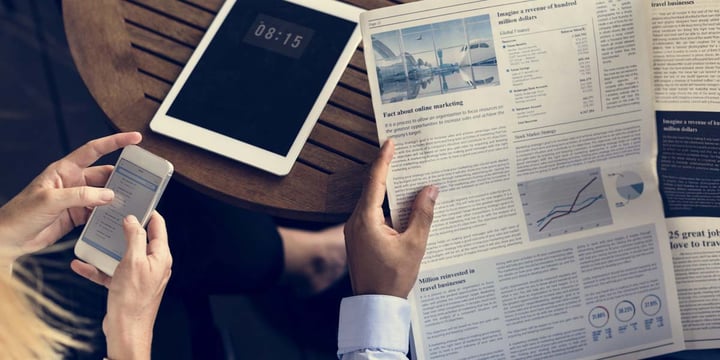 The ACCESS the Internet Act
U.S. senators Joe Manchin (D-W.Va.) and John Cornyn (R-Texas) introduced the bipartisan Accelerating Connected Care and Education Support Services on the Internet Act (ACCESS the Internet Act), which includes funding for libraries. The $2 billion legislation addresses immediate gaps in Internet access necessary for distance learning and telehealth. The distance learning provision will fuel a two-year, $200 million hotspot pilot program for libraries, to be administered by the Institute of Museum and Library Services. A minimum allotment of $1.6 million per state will allow states, tribes, and territories to purchase and distribute Internet-connected devices to libraries in low-income and rural areas.
How to Advocate for Home Broadband as an Essential Need Like Water and Electricity
The Urban Libraries Council (ULC) has recently released a new Leadership Brief, Digital Equity in the Age of COVID-19 (PDF). Informed by ULC's Digital Equity action team, this free resource frames digital equity as a social justice issue. It challenges library leaders to take on a more transformational role in making sure that every community resident, regardless of income, has home access to broadband Internet — the fundamental tool needed to participate in education and the workplace. The brief offers action strategies, key messages, and background information to empower library leaders to take on a more active and intentional role in advancing digital equity.
Farewell, Macmillan CEO, John Sargent
Publishers Weekly reports that John Sargent, the CEO of Macmillan Publishing USA, is stepping down the first of the year. He is the guy who led the charge on throttling libraries' access to e-books this past year. He quietly abandoned the library e-book embargo after a few months just after the pandemic hit. Farewell, John Sargent.
Online Tools San Francisco Public Library Offers for Distance Learning
In our quest to see what different libraries are offering for patrons for distance learning, this month we explore what San Francisco Public Library has on offer (PDF).
Brainfuse — young patrons can use Brainfuse for homework assistance. Available 24/7 with online tutors from 1 to 10 p.m. every day and with free help for kindergarten through high school in both Spanish and English.
Gale in Context Kids InfoBits (paywall) — offers reference content for students that range from animals to social studies with high-resolution pictures, videos, and articles from journals, magazines, and newspapers.
Scholastic GO! (paywall) — lets students search eight encyclopedias for assignments.
Ebsco LearningExpress Library 3.0 — offers practice in math problems, reading comprehension, and writing exercises, created in line with Common Core standards at the School Center to keep skills sharp. Teens can take online practice tests based on the official exams for Advanced Placement, SAT, GRE, and GMAT.
The Free Library 2.0 Mini-Conference: "Sustainability in Libraries"
The third free Library 2.0 mini-conference, "Sustainability in Libraries," will be held online (and for free) on Wednesday, October 14, from 12 to 3 p.m. Pacific time. This three-hour-long mini-conference will explore the importance of infusing the core values of environmental, social, and economic sustainability into everything we do. Presenters will demonstrate how libraries can lead the way into the future using "sustainable thinking" to fulfill our mission as libraries in new and innovative ways. This event is being organized in partnership with Rebekkah Smith Aldrich, the executive director of the Mid-Hudson Library System and co-chair of ALA's Special Task Force on Sustainability. Find more information about the event here and register here.
Quaranzines
What's new in #COVIDlibraries land? Glad you asked. Book Riot reports that quaranzines are all the rage now. They are DIY compilations of content that are based on people's quarantine experiences. Gina Murrell reports on how libraries across the land have begun to curate, collect, and archive quaranzines.
Free ALA Webinar: How Employers Can Support Library Workers Who Are Caregivers During COVID-19
The ALA Committee on the Status of Women in Librarianship (COSWL) is hosting a free webinar on a very timely subject. It is on how employers can support library workers who are caregivers during the pandemic. The session will be moderated by former ALA president, Loida Garcia-Febo, who is the current chair of COSWL. This free event will be on Thursday, November 5, 2020, 2:30 p.m. Central time. You can register here.
The Million Girls Moonshot Initiative
Philanthropy News Digest reports that the STEM Next Opportunity Fund and the Intel, Gordon and Betty Moore, and Charles Stewart Mott foundations have combined to launch an initiative aimed at closing the gender gap in the fields of science, technology, engineering, and math.
With the overall goal of increasing diversity and equity in STEM fields, the Million Girls Moonshot initiative will work to engage a million school-age girls in engineering and computer science learning opportunities over the next five years. To that end, partners in the initiative will provide funding and in-kind resources in support of hands-on, immersive STEM learning experiences to Mott-funded after-school networks in all 50 states.
The Be My Eyes App
PRI's The World reports on the Be My Eyes app, which makes daily life easier for your patrons with visual impairments. This clever video chat app allows a sighted volunteer to help out with reading thermostats, matching outfits, or troubleshooting … pretty much anything around the house.
We hope you like our new batch of newsbytes this month!