In order to engage their audience effectively, cultivate a brand, and keep up to speed with a changing world, religiously based organizations have to adapt along with other nonprofits worldwide.
There is increasing emphasis in all sectors on video content, and this has been hugely exacerbated by the need to move many services completely online in the COVID-19 pandemic.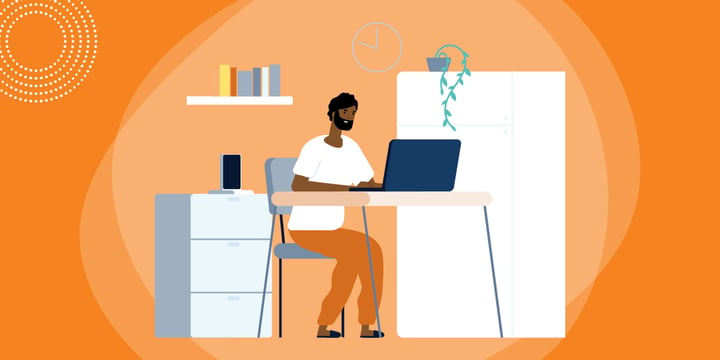 Here TechSoup can help, offering affordable access to high-quality creative production software.
We spoke to BigStuf and ICJS — two religiously based organizations using Adobe Creative Cloud to deliver outstanding events, trainings, and video content. Let's take a look at how Creative Cloud helps these organizations offer their services in an effective, engaging, and professional way.
BigStuf
BigStuf offers Christian camps for middle- and high-school students on Florida's Panama City Beach. Its mission is "to inspire students to live life with Jesus," and it does this by creating a fun and inclusive environment in its events, designed with young people in mind. Its summer camps involve world-class music, speakers, and hosts, as well as plenty of free time to enjoy the beach and build lifelong friendships. SMMR, BigStuf's summer camp, has an overarching theme each year. This theme forms the backbone for the content of the week, but also for the social media, apparel, print pieces, and the majority of other visual content for the events.
"Without Adobe Creative Cloud, none of what we do would be possible," says Anne Locker, creative lead at BigStuf. Locker coordinates the design and social media for BigStuf's events, as well as directing video, photo, and production content. She tells us, "If we stay stagnant with typical church aesthetics we would lose our audience."
Creative Cloud allows BigStuf to create unique and engaging visuals, tweaking every detail to ensure that there is a consistent theme. By using the full range of skills of their creative team, Creative Cloud enables BigStuf to stay up to date with art and culture. In this way, they can ensure that their events are approachable and engaging to all young people. Creating video content that is beautiful, sophisticated, and exciting using Adobe Premiere Pro is a huge part of ensuring that BigStuf continues to get thousands of students at its events.
"TechSoup has allowed BigStuf to execute our work at a very high level, while not worrying about the financial side," says Locker. Along with the vast majority of other businesses worldwide, BigStuf has had to make sacrifices in order to stay afloat during the COVID-19 pandemic. However, acquiring software through TechSoup has enabled its creative department to hang on to all of its subscriptions and maintain its high standard of visual and creative content.
Institute for Islamic, Christian, and Jewish Studies
At the Institute of Islamic, Christian, and Jewish Studies (ICJS), education is used as a powerful tool to celebrate religious difference. They seek to increase interreligious literacy, addressing religious bigotry and hatred in the process. Their efforts include educational programs for the public as well as more in-depth fellowships for civic leaders, teachers, and religious leaders. Kaaryn Keller, director of communications at ICJS, tells us that participants come away with "the ability to engage in constructive dialogue across difference, and relationships leading to resilient interreligious networks."
Keller says that ICJS uses Adobe Creative Cloud to create consistent and recognizable branding and enhance the visual elements of its communications efforts. In moving much of the organization's content online, Adobe Premiere Pro has enabled the team to use high-quality, branded video content for virtual training. Creative Cloud allows ICJS to be flexible in its delivery of content and make the very most of video footage by repurposing clips for promotional material.
ICJS has also been able to use Creative Cloud to create engaging social media content, helping them to prepare for #GivingTuesday as well as recruiting their next cohort of fellows. The access to professional creative production software has allowed ICJS to continue to offer its services at a high level online. The team has been able to provide informative video content that fits their brand and helps learners to engage even without the in-person element.
ICJS is extremely careful to use its limited funds effectively. TechSoup's Adobe for Nonprofits program has allowed it to continue investing in professional and engaging visual content without breaking the bank.
Using Video as a Tool for Good
"Adobe Creative Cloud allows us to reach any creative idea we have and allows us to execute with ease," says Locker. In an online world made even more so by the COVID-19 pandemic, it is increasingly important for religiously based nonprofits to have access to high-quality creative software. Using video as a tool for education and community-building is made possible for these organizations through TechSoup's donation program. In a time where budgets are tight, but high-quality video content is more important than ever, we are proud to offer access to some of the best software in the industry for our hard-working nonprofits.
Additional Resources