Each nonprofit has its own approach to creating website and blog content. Perhaps you're putting a huge amount of effort into developing great blogs, but the numbers show that not many people are reading them. A fantastic way to get more value out of the content you're producing is to put some time into search engine optimization (SEO).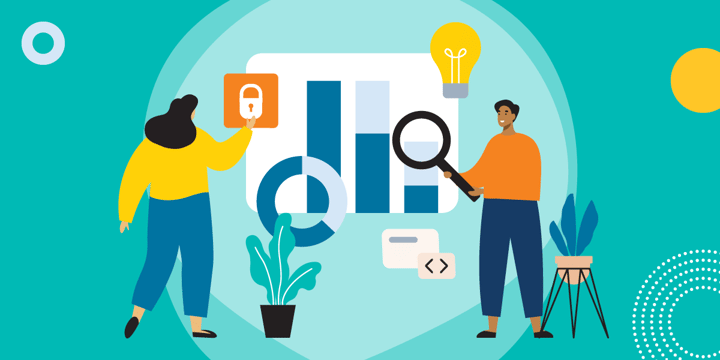 Any expert will tell you that there's a lot of guesswork involved in SEO. Search engines don't commonly share the algorithms they use to rank search results, and the criteria seem to change fairly regularly. However, there are tried and tested best practices that will help your content to appear in web searches for relevant topics.
Content
The written content on your site is your best asset for building credibility with search engines. As well as establishing your organization as a great source of information, you're incorporating keywords that can help you to pop up in search results. There are a few ways that you can increase your chances of getting visitors through organic search. By organic search, we mean that visitors find your page through Google or another search engine, not through paid ads or other kinds of advertising.
First, do some basic keyword research to find the most common terms people are searching for. You can use tools like Google Search Console and Google Ads Keyword Planner to do this, both of which are included in Google for Nonprofits. Once you've decided on a few search terms to target, make sure you incorporate them into your page titles, headings, and the first 100 words of copy in each blog post or page. This is what search engines will "look" at when they decide what the page is about.
In order to increase your page rank over a long period of time with less intensive work for your team, consider what "evergreen" content you can create. Evergreen content is not time-sensitive and requires only occasional updates in order to stay relevant. If you put some extra thought into relevant headings and high-quality links, these blog posts have a better chance of bringing in organic traffic consistently.
As well as evergreen content, it helps to consider seasonal trends and how you can tap into them. Keep an eye on social media and community forums in order to understand what your target audience is talking about and choose topics that you have some expertise in. This helps you to stay relevant and bring new users onto your site. Additionally, you should always make sure that there are plenty of calls to action and links to other areas of your site in blogs and articles. This helps encourage users to stay on your site and discover more about your organization. Low-stakes CTAs like a newsletter sign-up form are a great way of staying in contact with those who are new to your organization.
Finally, if you work in communities where a language other than English is commonly spoken, aim to offer translated versions of pages on your site, including blogs and other SEO content. This way, you'll avoid limiting the hard work you are doing to English-speaking contacts and have more dedicated pages for search engines to index. If you choose to do this, some content management systems (CMSes) will also allow you to specify that certain pages are equivalent to one another. This provides search engines with more context, which can help to boost your rank.
Improving Your Website SEO
The top line for SEO on your website is to ensure that it is easy to use and navigate, removing as many barriers as possible to people taking the action you want from them. Many of these barriers are the kind of frustration that all of us are familiar with: the website doesn't load quickly, the layout is unintuitive, there are five consecutive pop-ups you have to close before you can actually use the site, or it doesn't function well on mobile.
All of these can cause a user to leave your site quickly after arriving. This is seen as a "bounce" from your site, raising your "bounce rate." This is bad for your site rank because it looks to the search engine like your site is not providing users with the information they need, leading to a lower ranking.
You can mitigate these issues by keeping your navigation system simple and intuitive, including clear calls to action (CTAs). Ensure that your main navigation bar clearly shows visitors where to find basic information about your organization; about volunteering, donating, and accessing your services; and an easy way to contact you. It's also very important to ensure that your site operates well on mobile devices since traffic from smartphones accounts for about 55 percent of total web traffic. If you're using a CMS like Wix or WordPress to manage your site, you may be able to toggle between desktop and mobile view on the website builder. Make sure to take a look at the mobile view whenever you make changes and check that the changes don't impede the mobile experience of your site.
You can also boost your SEO by creating pillar pages on your site that bring together all your resources on a certain topic. These are usually standalone pages that serve as a hub for all information and resources on the topic, including blogs, videos, press releases, and information pages. For example, if you've created a series of information packs, blog posts, and interviews about volunteering at your nonprofit, create an "all about volunteering" pillar page. This page should then link to each item on your site and link back to the pillar page from all relevant content too. This creates networks of links on your site, which positively impacts your SEO ranking.
You can assess your SEO performance using Ahrefs Webmaster Tools. This will help you to identify common issues that may be hurting your site's rank and offer some advice to fix them.
Better Content, More Engagement
By investing a little time into understanding what your audience is searching for and incorporating some relevant keywords and best practices into your site, you'll be able to increase the impact of your marketing efforts. Use these best practices to bring new people to your site, in turn building your community of supporters, volunteers, and clients.
Looking for some more support in marketing your nonprofit? TechSoup's Digital Marketing Services can help you build a promotion plan, clearly defining your message and goals and elevating your impact.
Additional Resources
Top photo: Shutterstock