In today's world, nothing happens in total isolation, and nonprofit organizations know this more than most as they respond to some of humanity's most pressing concerns.
Meanwhile, thanks to the incredible proliferation of digital devices and computers big and small to the far corners of the Earth, every layer of human society is now more connected than at any other time in history. Anyone from anywhere on the planet can tell their story and be heard worldwide in an instant.
All of that connectivity is made possible by technologies that were invented within the last 50 years. Even the Internet Protocol itself only came about as recently as 1983, and yet today it is a key component of the infrastructure that enables the work of the modern world.
Similarly, virtualization is also a key enabler of the backbone of that infrastructure, but it powers the world in ways that might not be so obvious. Today, virtual machines power everything, from desktops to databases; from air control systems to hospital surgery rooms; from manufacturing lines to office desktops, and more.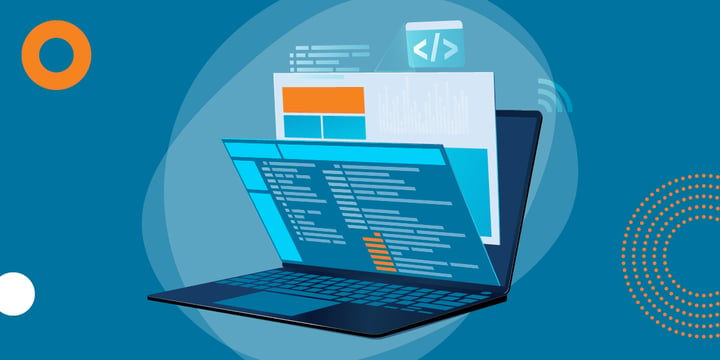 In what follows, we'll take a look at the top three benefits of virtualization as it relates to nonprofit organizations. But first, let's take a closer look at virtualization and virtual machines themselves.
What Is Virtualization?
Countless applications, big and small, everywhere, are running on or are supported by virtual machines and virtual infrastructure. Virtualization is the technology foundation of every modern cloud, public and private. It relies on software to simulate hardware functionality and create a virtual computer system. This enables IT organizations to run more than one virtual system — and multiple operating systems and applications — on a single server at the same time.
Its impacts on efficiency in private datacenters worldwide are incalculable. Organizations continue to invest heavily in their virtual infrastructure, on and off premises, in order to meet their business needs and drive innovative growth at the pace their customers demand.
Looking forward, with its proliferation at every layer of the modern digital ecosystem, it's clear that virtualization is the key enabling technology to help deliver the future of work for organizations of every kind.
How Virtualization Can Benefit Nonprofits
Virtualization can benefit nonprofits in three main ways.
Accelerate the Use of New Applications
Around the world, and in a more accelerated way than before, there is an ongoing trend for apps to replace traditional person-to-person contact for many types of work. Whether it's bringing in volunteers, planning and organizing, crowdfunding, or just getting the word out using the incredible speed of delivery and reach of social media, apps are a way of life.
But apps don't just live on handheld devices. They're connected, and so they need things like back ends, access to data and services, authentication, security, audit reporting, compliance certification, and more.
Virtualization accelerates new app development and extends the life of existing apps by letting organizations reduce their hardware and operating system dependencies.
Virtualization lets organizations use older hardware for longer, but it also can bring applications designed for legacy systems to life on modern hardware with modern management.
Reduce the Need for Domain-Specific Tech Experts
A key tenet of virtualization is its abstraction between app and hardware. This enables organizations to establish standard ways for delivering different kinds of apps and services. As virtual infrastructure administrators (VI admins) within these organizations become more familiar with a standard model to deploy apps and services more frequently, the time it takes to deliver a new service or app decreases with each deployment, while resiliency increases.
Thanks to an enormous pool of talented VI admins with highly transferable skills all around the world, adopting virtual infrastructure is a well-defined discipline. There is less need for more specialized application delivery teams. VI admins today have the tools and training to support hundreds and thousands of users and apps of all sizes and kinds.
With the right VI admin team in place, virtualization frees up talent in the organization that can be redirected back to the mission.
Free Up Investment Dollars for More Important Work
As organizations take advantage of virtualization to deploy and manage their apps and digital infrastructure, the benefits continue over time. Teams get better at deploying apps of any kind instead of apps for just one OS or one app platform. In this way, open-source, commercial, and in-house apps all increase their net benefit when used in conjunction with virtualization.
Virtualization frees up investment dollars by giving organizations more choice and flexibility when they decide what apps are right for the causes they support.
Virtualization in the Age of COVID-19
Since the initial outbreak of the novel coronavirus, many aspects of our daily lives have changed, and some of those changes will likely be here for the foreseeable future. People are spending more time using digital tools, and those tools have greater reach around the globe than ever before. It is beyond trivial to simply click a button and instantly have a face-to-face conversation with someone a thousand kilometers away.
Virtualization, in the age of COVID-19, makes it easier for organizations to establish new ways of getting work done, while maintaining consistent operations to deliver supporting services.
For example, virtualization can deliver managed remote desktops to devices of all kinds, so long as there is sufficient Internet bandwidth. In cases where that bandwidth isn't available, local virtualization technology can be used to deliver desktops, apps, and services deployed in the field. Virtualization using desktop hypervisors make it easy to run a "blessed" working environment in a secure and isolated virtual container on an end-user laptop. There is no need for a complex "virtual desktop infrastructure" setup.
The First Steps Towards Adopting Virtualization
There are a lot of paths to getting started, and thankfully there are plenty of free options along the way. The easiest and least disruptive way is to try out something like VMware Workstation. (VMware Pro or Player also offer free 30-day trials.) You can use the free VMware Converter tool to convert existing PCs into highly portable virtual machines that can run on an existing Windows or Linux desktop. Finally, for those who have dedicated hardware, the VMware Hypervisor ESXi is available for free and can be installed on compatible systems. For those who are ready to have the conversation with their IT folks or a consultant, TechSoup has outlined some options to move ahead with virtualization.
Virtualization as a Force for Good
With the world more connected than ever, organizations of all sizes can realize the benefits of virtualization, not just as a technology enabler, but as a force for good. By reducing operating costs, energy consumption, and management overhead by standardizing on an application platform delivery system that spans a vast array of hardware and public or private clouds, nonprofits have more choice and control than ever to choose the right apps to meet the task at hand.
In the end, with virtualization, organizations can do more, faster, and provide more value to their constituents than ever before. They can dedicate their valuable resources and time to the amazing work that our world needs so very much.
Additional Resources