Silent auctions can be a great way of raising money for your nonprofit, especially in the lead-up to the holidays when many have their eyes peeled for gifts for friends and family. And, a silent auction can attract a different audience of potential donors to your organization. It's also a great opportunity to engage those who don't feel able to give money but can donate items to sell. It helps these donors to feel involved and invested in your cause, which may encourage them to donate down the line. Plus, both items donated and money paid in excess of the estimated value of an item are tax-deductible.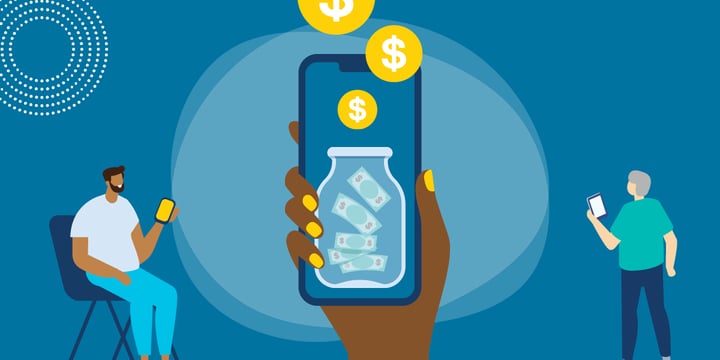 Your auction could form part of an in-person event such as a gala or fundraising dinner, or you can operate an entirely online or hybrid event. Each has its own opportunities and challenges. An in-person auction may feel more exciting and attract high-paying donors, while an online event allows you to leave your auction open for longer and reach a much wider audience. You should also consider the COVID-19 risks before deciding to host an in-person event.
The idea of organizing a silent auction might seem overwhelming, especially if you operate with a small team. So, we've rounded up some useful software to support you in putting on an event that builds support and drives donations.
Start-to-Finish Management
If you need a tool that will help you to oversee every stage of the event, OneCause can help. OneCause offers a silent auction planning and management toolkit tailored to nonprofits. This includes mobile bidding, real-time item tracking, and event ticketing, along with marketing tools and analytics reports to help you learn more about your attendees. Whether your event is in-person, online, or a hybrid of the two, OneCause can help you to manage your auction effectively.
Auction Anything, Stress Free
There are some great tools out there to help you facilitate the nuts and bolts of the auction itself. If you are well versed in planning and executing events, but the world of silent auctions is a little more new to you, then an auction management tool could be extremely useful.
RallyUp
RallyUp is an online fundraising platform, allowing you to mix and match its suite of tools to create customized campaigns. One of these tools is a silent auction platform. You can use it to create a beautiful, user-friendly landing page, showcase images of your items, and automate the bidding process from start to finish. The pages you create are optimized for shareability and ease of use, making potential donors more likely to engage in the bidding process. Text notifications, optional bidding increments, and other features make this a great tool to make your silent auction possible.
User-Friendly Bidding
School Auction provides the tools you need to run an online auction, giving you access to a simple and user-friendly way for participants to bid on items in your auction. It provides support for people to pay simply and easily and allows you to run concurrent campaigns with separate web pages if you wish. A great feature of School Auction is that it lets you process recurring donations, which means that participants can pay for their items in installments. This increases the accessibility of your event, especially if you have high-value items on your roster, while also encouraging people to support you on an ongoing basis.
Scalable Solutions
32auctions is another great, mobile-friendly platform. It contains real-time auction insights, watchlist notifications, and a fundraising goal meter to help drive bidding. A huge advantage of using 32auctions is that it's really scalable. The free version of the tool allows you to list up to 20 items, but you can upgrade to allow for up to 1,000 items. Other upgrades include applying your organization's branding, removing third-party ads, and transitioning to a live event. Each of these can be applied separately, meaning that you only pay for the features you're actually using.
No-Risk Prize Packages
You might be able to gather an auction's worth of great items through sheer community support. However, if donations alone doesn't generate enough items, you can use some great auction services to help you provide some exciting items. For example, Auction Packages offers a wide range of travel packages perfect for a high-value auction event. You can auction off these packages at your event and only pay for the items on which you made a profit. This can be a great way of drawing people in, with the hope that they'll bid on some other items too!
Fine-Tune Your Event Planning
If you've got the inner workings of the auction covered, but you're daunted by the concept of running an event, Bevy is a great tool to help. Bevy's features are designed to support you before, during, and after an event, helping to create a great experience for your audience. It offers email automation, contact list management, and social media promotion alongside reporting and post-event surveys to ensure that your event reaches as wide an audience as possible. It also includes some great features specifically designed for virtual events. These include mobile check-in, seamless in-event chat, and speaker access control.
If you access Bevy through TechSoup, you can get a 50 percent discount on a three-year contract, or a 40 percent discount on one- or two-year contracts.
Share Your Expertise
Silent auctions can be a fresh and fun way of drawing in existing and new donors to your organization. They provide a platform for you to promote your cause, while using the profit to fund your organization's work.
Is there a tool or software that we've missed here? Any tips or tricks you'd like to share from your own experience of running silent auctions? Let us know in the forums!
Additional Resources
Top photo: Shutterstock