OK, you've built a brilliant website with all the information a visitor could need. The next step is to ensure that people find it. There are plenty of different ways to encourage people to explore your site: linking to it in your emails, advertising on Instagram, or optimizing your pages to appear on search engines.
Here, we'll take you through three primary ways to increase traffic to your nonprofit website.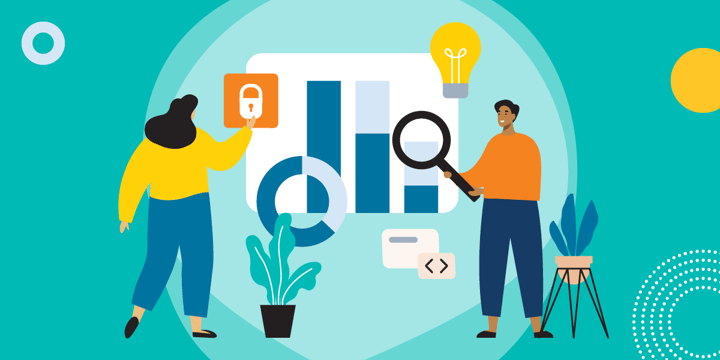 SEO and Organic Traffic
Learning to attract organic traffic is one of the best ways of ensuring a regular stream of visitors at little or no cost. "Organic traffic" refers to page views that come from search engine results, rather than social media, paid ads, or other sources.
You can start incorporating SEO best practices by
Ensuring that your site is easy to navigate
Reducing page load times
Making it accessible on mobile devices
Including clear calls to action
These strategies will increase the chances of visitors staying on your site once they get there and becoming contacts by signing up to a newsletter or filling in a form.
To get your site pages to show up in relevant search results, you'll need to use relevant keywords and pay close attention to where they are on your pages. Ideally, you should select keywords that are general enough for people to use them in searches but specific enough for your page to appear near the top of the results.
Email Outreach
Another great way of drawing people to your site is by linking to it in emails. If you already have an email newsletter, ensure that you include links and calls to action (CTAs) that lead to pages on your site. If you have a blog, then individual articles are great content to link to — and they can be great for SEO.
If you don't already have a blog, an email newsletter is a great way to build relationships with people and keep your organization on their minds. You can begin to build a list of contacts by including a newsletter sign-up form on your site or requiring an email address when users register for an event, along with a checkbox option to subscribe.
Once it's up and running, your email list likely contains people who know a little about your organization and could be interested in updates, articles, events, or opportunities. Ensure that each item in your newsletter contains a clear and direct link back to your site so that these interested subscribers become more established members of your community.
There are some great tools that can help you to build your email list and design great emails to send them. Here are a couple that you'll find at TechSoup.
Constant Contact
Constant Contact is an online marketing platform that enables you to design and customize emails, track engagement over time, and even collect donations. It includes email templates and the ability to customize them to match your branding. You can also use it to automate your email campaigns by resending to contacts who didn't open the message the first time or adjusting the send time based on the recipient's time zone. Sending two versions of an email, also known as A/B testing, can also help you to identify the best layouts, subject lines, and send times.
GetResponse
GetResponse is another great marketing platform with email capabilities. It includes great templates, a drag-and-drop design tool to help you build the perfect email, and the ability to track the performance of your emails in real time. GetResponse can also help you build landing pages for your website, which are a great way to encourage users to stay on your site once they get there. You might include sign-up forms, downloadable content, images, or other items related to the emails you're sending out.
Paid Advertising
Another effective way to draw new people to your site is to place paid ads on search engines and social media. This helps put your content in front of more people, boosting the number of fresh eyes reaching your site. You'll need to carefully consider where you're advertising and ensure that you're designing your ads in a way that encourages people to click through. Done right, ads can be a great way to increase the number of people landing on your site.
You can get started with social media advertising with just $100 per month. This will help to build your social media presence as well as draw people to your website. You can also select your platform based on your target audience and where they tend to spend their time online.
You may also want to consider search engine advertising, either instead of or in addition to social media ads. This method helps to show your organization to people who are searching for relevant keywords. It's a targeted form of advertising that enables you to find people who are already searching for the information you provide on your site. It also helps people to recognize the name of your nonprofit and increases your chances of that person engaging at some point, even if they don't click the first time they see it.
To get started with search engine advertising, consider using Google Ads or Microsoft Ads. If you go with Google, ensure that you make use of the ad grants available to your nonprofit.
Analyze and Adjust
The best way to understand whether your methods are working is to use a tool like Google Analytics to track the traffic arriving to your site. Google Analytics can show you how many of your users are coming from organic traffic, paid ads, emails, and other sources, so you can see the effectiveness of your campaigns. This can help you tweak your strategy over time in order to get even more new visitors to your site. Some email and paid advertising tools also have built-in analytics and A/B testing, which is a great way of diving deeper into a specific campaign.
If you are considering using Google Analytics, ensure that you only create properties in Google Analytics 4, and not Universal Analytics. This is because support for Universal Analytics is ending in July 2023.
More Visitors, More Engagement, More Impact
By investing some time and budget into promoting your website, you can begin to build your community and get connected with people who care about your mission. You can learn about your audience, where they're coming from, and how to reach others who could be interested in supporting your work. Diversifying your promotion, identifying audiences, and tracking as you go can help you to build an even stronger community around your organization and its work.
Additional Resources
Top photo: Shutterstock