Note: This post has been updated to reflect price changes that took effect on January 4, 2023.
In April 2022, Microsoft took a major step in the direction of its cloud-first model for nonprofits, an effort to align Microsoft philanthropy efforts with the security and operational capabilities of cloud computing. Most donated, on-premises licenses were moved into discounted offers. It's the latest reason nonprofits are much better off moving to the cloud and leveraging its significant advantages.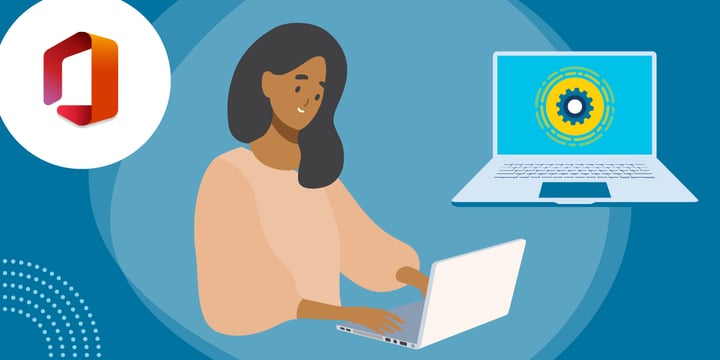 Below, we have outlined some key ways these changes are likely to affect nonprofits. We are here to answer your questions and to help you plan in response to these changes. You can also watch a recording of the webinar we ran a few weeks back, answering questions our members had about these changes.
Changes to Previous Offers
With a few notable exceptions, on-premises products are no longer available as donations. "On-premises" refers to perpetual licenses, paid for as a one-off rather than a subscription, that are tied to a device and can be used without an Internet connection. These products are still available at a nonprofit discount, ranging from around 60 to 75 percent off commercial pricing. However, much of the functionality offered by these on-premises products can be attained through cloud-based offerings, many of which are still available as fully donated products.
If you need support in understanding your options and deciding on the best solution for your organization, check out TechSoup's Microsoft Production Recommendation Tool.
On-Premises Donated Offerings
A limited number of on-premises donations continue to be available after the changes to the Microsoft donation program. On-premises Windows 11 Pro licenses can be accessed as a donation, presenting an option for a full operating system. Admin fees included, you can get up to 50 licenses at $16 each, with any additional ones available at the discounted rate of $52 each.
Additionally, organizations that require software for shared-access devices can access specific donation offers, such as Office Standard 2021. If your organization qualifies for this, you can request these products, labeled "Computer Labs Only." This includes nonprofits that operate training centers, computer labs, or public-access devices.
Please note that the Computer Lab program does not include libraries. Libraries can receive on-premises and cloud solutions for their staff and public-access computers through Microsoft's academic offers. To find further clarification and guidance on how to do this, take a look at our recent Microsoft for Libraries update. If you're unsure which offers your organization is eligible for, take a look at the eligibility and utilization requirements.
Cloud-Based Solutions
In light of these changes, as well as a more general move towards cloud-based technology, we strongly recommend that organizations move towards Microsoft 365 or Office 365 cloud-based licenses. These are more affordable, flexible, and secure than on-premises licenses and are much more effective for supporting remote and distributed work. With most organizations forced to embrace a hybrid working model, and many choosing to continue doing so in some capacity, cloud licenses are the easier, more effective solution.
In many cases, there are donated Microsoft 365 licenses available, and all Microsoft Office 365 and Microsoft 365 cloud licenses obtained through TechSoup now include Cloud Support Services delivered by TechSoup. This service will allow us to help nonprofits and libraries determine which Microsoft cloud licenses are right for them, how to activate those licenses properly, and how to fully realize the value of this powerful but complex platform. Note that in Microsoft-produced materials, donated offers are referred to as "granted offers."
For most nonprofits, the best solution is Microsoft 365 Business Premium. This is a cloud-based program that includes email, cloud file storage, web conferencing, and advanced security features. It also includes downloadable desktop applications such as Word, Excel, PowerPoint, and Access. You can obtain the first 10 Microsoft 365 Business Premium licenses through TechSoup at $1 per license, and any further licenses are priced at $5.50 per license per month.
Microsoft 365 Business Basic is available to nonprofits at $1 per license per month for up to 300 users. This license includes online Office applications, email, cloud file storage and sharing, web conferencing, and other services.
Microsoft continues to offer 10 donated seats for the Power Apps Per App plan, allowing your team to build low-code and no-code custom workflows.
Organizations can also leverage up to $3,500 in Azure services each year in markets where Azure is available. You can access this directly from Microsoft.
Navigating the Program Changes
We understand that these changes can be confusing. We are continuing to work with Microsoft to provide offers that meet the needs of our nonprofit members, and we will provide up-to-date information at every juncture.
Top photo: Shutterstock