Slack is a channel-based messaging platform, designed for productive teams to work together efficiently. The easy interface, flexibility, and playful use of reactions and emojis has cemented its position as a go-to solution for busy teams.
One of Slack's great selling points is its ability to integrate, or seamlessly interact, with many other commonly used tools. Shortcuts and notifications within the platform make it easier to keep track of all your activities and allow you to use Slack as a center for them all. We've gathered some of the most useful integrations offered by Slack that could come in handy for your nonprofit members.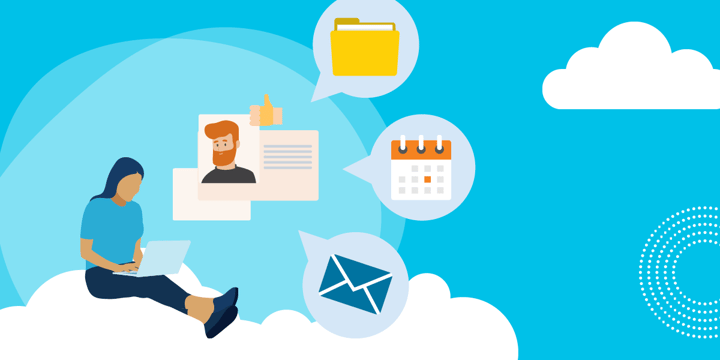 Zoom
A tool that has become a workplace staple for millions, Zoom enables one-on-one video and team meetings, all the way up to large events.
The Zoom integration in Slack allows you to start and join calls straight from the Slack platform. Once you've installed the Zoom extension in Slack, you can start a meeting for a channel or individual by simply typing /zoom in the message box. This will begin the meeting and present a button in the chat for others to easily join in just one click. You can also use commands to join a meeting with a certain topic or meeting ID, or to begin a call to a contact or phone number.
Google Drive
Google Drive is a free document management tool that allows you to create, share, and collaborate on files. It works in tandem with Google productivity apps like Docs, Sheets, and Slides, and forms a sophisticated file management system for many organizations.
The Google Drive integration allows you to do much of this from within the Slack app. You can create and share files, see updates when colleagues share or comment, and import documents directly from Drive. You can also reply directly to a comment and continue to manage the exchange from a Slack thread. You can search for files straight from Slack.
Asana
Asana is a flexible, intuitive project management tool that helps teams to coordinate and manage their work. It helps you to prioritize tasks, easily see the status of projects, and keep track of who is responsible for the next step on each item.
With the Asana integration in Slack, you can view and take action on Asana tasks directly from the Slack platform. You can connect an Asana project to a Slack channel so that members of that channel can collaborate and chat about the project. You can create or take action on an Asana channel directly from Slack, or you can convert a message to an Asana task. You can also switch on notifications, which will enable you to keep track of the tasks you're assigned to or following from your Slack interface.
HubSpot
HubSpot is a suite of CRM tools designed to help you with marketing, sales, social media, and a range of other communications efforts. You can use it to improve communication with your constituents in a variety of ways and to learn more about your audience in order to serve them better.
The HubSpot integration brings some of the functionality of HubSpot into the Slack platform. You can take actions, use slash commands, and receive and respond to notifications with this integration. For example, you can create tasks and tickets, search objects within your HubSpot spaces, and get notified about incoming chats from your website. You can also use the slash actions to set your availability status for live chat in HubSpot and send notifications through your various HubSpot workflows.
Outlook Calendar
All Office 365 users can use the Outlook Calendar to schedule and keep track of meetings and mark out when you're available and when you're out of the office or working from home. Colleagues can see each other's availability through Outlook, so that they can find a time that works for everyone before scheduling a meeting.
The Slack integration for Outlook Calendar helps you to create events, respond to invitations, and see your daily schedule right from Slack. Your Slack status will automatically update to show that you are in a meeting, out of the office, or working from home, so you can keep your colleagues informed of when you are available. You'll also get notifications when an event is starting soon, and you can join video calls straight from Slack.
Integrate with Ease
Slack has over 2,400 integrations to choose from, including productivity apps, games, sales platforms, and more. Integrating the apps you use daily with the Slack platform can streamline your workflows and ensure that tasks don't slip through the net. You can access discounted and donated versions of Slack through TechSoup, and you can find out more about Slack's features and integrations on its website.
Additional Resources
Top photo: Shutterstock