TechSoup is now offering a brand-new series of security and networking products from Meraki, which is a subdivision of the top networking equipment maker Cisco Systems. Cisco Meraki cloud-managed solutions provide the backbone to your organization's network.
This line of networking equipment is available to many more types of organizations than previously with Cisco, and it ensures that your IT assets are properly safeguarded while keeping well within your budget. Let's go over some of the ways you can use this equipment at your organization!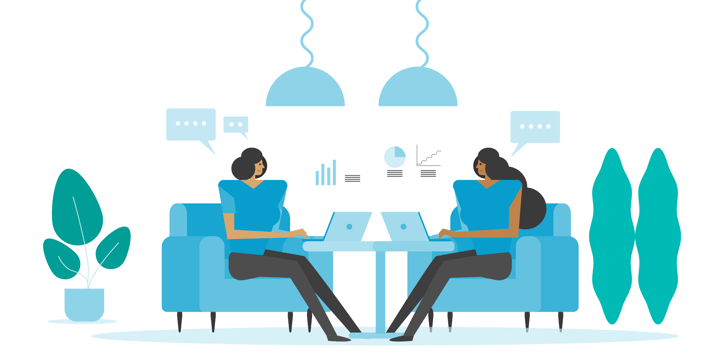 The Cisco Meraki products include
The MX64 security appliance
The MS120 Series 24-port PoE Gigabit Ethernet switch
The MS210 Series 48-port PoE Gigabit Ethernet switch
The MS350 Series 24-port Gigabit Ethernet switch
The MR53 a/b/g/n/ac wireless access point
Networking Help
You'll need advanced networking experience or access to a consultant in order to use this line of products. If you don't know where to start with hiring someone to help you, check out this resource on hiring and working with a consultant. Also be sure to have a look at TechSoup's Consultant Connection for referrals to verified and trusted networking consultants in your locale.
Security Appliance
If you are a small or medium-sized organization, the MX64 security appliance could be a great security solution for your nonprofit. This product protects your network against Internet threats through content filtering, advanced malware detection, intrusion detection, and more.
The appliance also enables you to enable a "bring your own device" (BYOD) policy. This means that employees can securely access your network using their own devices. You can also support remote workers or branches using a virtual private network (VPN). Plus, you have the option to utilize identity-based policies. This means you can enforce differentiated security settings and permissions based on a number of factors, including device, role, and user.
This product is managed centrally over the web, giving you control over your network through an intuitive dashboard. This cuts the cost of on-site wireless controllers, while also enabling you to manage remotely if you need to. Still uneasy about managing from the cloud? Maybe this blog post from TechSoup will clear up some misconceptions around the security of cloud management and show you why you should consider moving your network management — as well as your storage — to the cloud.
Wireless Networking Equipment
Cisco Meraki provides the tools to support wireless networks for organizations of every size. The intuitive, cloud-based management system combined with the reliability and scalability of the products offered through TechSoup makes the Meraki products a great option for nonprofits.
If you need to provide wireless access to staff and guests at your organization, the MR53 a/b/g/n/ac wireless access point allows you to create a wireless network or expand the size of an existing one. This, too, is cloud-managed, through access to Meraki's sleek management dashboard.
Meraki's Ethernet switches allow you to extend an existing network in order to bring wired connectivity to more employees and support new wireless deployments. The product you choose will depend upon your employees' needs and the size of your organization.
The management system for these products allows you to use remote troubleshooting tools. This will reduce the time and money spent problem-solving in your organization. This means that more time, energy, and cash can go straight towards achieving the mission of your organization. Meraki also allows you to access usage statistics for each port and client, which enables the streamlining and adaptation of services.
Among other great, thoughtful features, your users can schedule secure firmware updates themselves. This means that there will be little to no organizationwide downtime while your systems are updated, and your employees can schedule the updates to a time that suits them.
Licensing
Each of the products offered by Cisco Meraki through TechSoup comes with a 1-year enterprise license. After a year, you can renew the license through TechSoup so that your hardware will continue to function.
Warranty
Meraki covers these products with a lifetime warranty and provides enterprise-level support for all products with valid licenses.
Valuable Resources for Nonprofit Security and Networking
Cisco Meraki products provide vital services to support nonprofits' needs in office settings, as well as those of remote and branch workers. They allow you to manage your security and networking activity in an intuitive and personalized fashion. Through our partnership with Cisco, TechSoup is able to offer these products at a discount to nonprofits. Get verified by TechSoup now to gain access to these and other great technology products.
Check out the new Meraki offers in the TechSoup marketplace.
Additional Resources