Editor's note: HubSpot no longer offers products through TechSoup.
HubSpot is a customer or constituent relationship manager that has the tools community-based nonprofits need to better serve their program enrollees or those using services. HubSpot offers a way to keep track of all of the people you come in contact with, gather valuable data and behavioral information, communicate with them directly, and act as a single source of truth for your organization. Here are some crucial ways you can use HubSpot to better serve and engage with your community.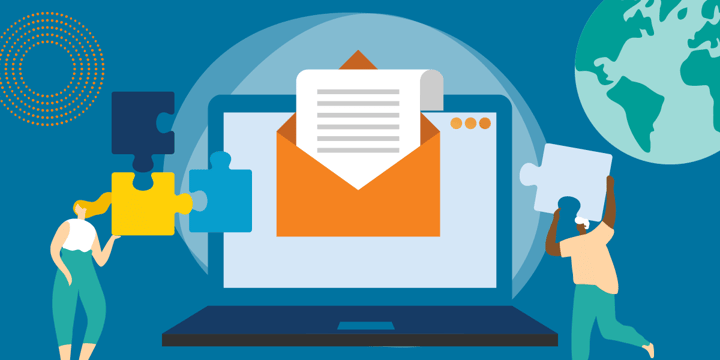 Take a Multichannel Approach
Nonprofits typically have great outreach materials available outlining the benefits of working with the organization, enrolling in one of their programs, or getting involved in available services. However, the challenge remains to ensure that potential contacts take the critical first step and get in touch. In order to lower the barrier to entry, the best practice is to provide the community with multiple channels of communication to reinforce the message and fit a diversity of comfort levels.
By providing more ways for people to connect, organizations provide more accessibility and invite more potential clients to engage. But centralizing the administration of multiple channels is paramount so that the messaging is unified and messages are not missed. With HubSpot, you can funnel your communication channels into a single inbox, allowing your team to more effectively respond and follow up. Communication channels you can direct to this inbox include
Live website chat
Team email address
Facebook Messenger
Form submissions
Text messaging
Ensuring that you are able to communicate with your community in the way they are most comfortable with will help boost engagement, enrollment, and impact within your programs and services.
Standardize Your Messaging
Many organizations rely on volunteers or board members to manage external communications. Without a standardized approach, this can lead to inconsistent messaging, steps being missed, or important information not being collected.
With HubSpot, you can create repeatable messages that volunteers and staff can use to quickly and accurately share the next steps. These might include requirements, orientation information, or anything else needed to ensure the success and adoption of the offering.
Let's consider what this might look like in practice. When someone reaches out via email, the person managing the organization's inbox can select from a series of templated responses. When the individual confirms interest in becoming a volunteer, for example, the organization can send out a HubSpot form to collect all the information needed, like their contact info, resume, and availability. All this information will map to the individual's contact record to be referenced during their onboarding, enrollment, and beyond.
Manage Processes Efficiently
HubSpot offers a customizable tool called a pipeline that allows organizations to standardize, document, and automate the onboarding steps and processes of a program. The HubSpot pipeline is a kanban board, or a project management tool that helps organize processes into customized steps or stages within columns. This allows you to track movement through onboarding and see at a glance an individual's progress and if any follow-up or action is needed.
These stages can be defined by your organization, and progress from one stage to the next can be manually updated by administrators or automated using HubSpot's tools. An automated process might be something like moving an individual to the next stage once they have filled in a form or scheduled an onboarding meeting.
Systematize Follow-up and Enhance Reporting
Having a system for follow-up and retention can have huge benefits for the individuals relying on your organization for support. HubSpot provides you with the data and tools to send automated emails to the individual at set intervals from when they have completed the program or after the service has been completed. This helps to ensure that your organization stays top of mind and increases communications support capacity. Your organization will more readily be able to identify when an individual needs additional help or outreach. HubSpot also has survey tools that you can use to determine the ongoing impact of your services and evaluate opportunities to improve.
Implementing a pipeline with HubSpot allows your organization to track not only progress through a program or service, but also completion and success rates. What percent of enrollees finish the program completely? How many enrollees end up coming back to your organization for other programs? ln six months or a year after completing the program, how did the service continue to impact the individual?
Having this information is vital for tracking, learning, and optimizing the impact and effectiveness of your programs and offerings, helping you better deliver on your mission. Demonstrating these results and leveraging and sharing reliable data can strengthen trust with donors, improve your organization's ability to attract funding, and increase recognition for your program.
HubSpot for Nonprofits
HubSpot is an all-inclusive tool for nonprofits looking to systematically and effectively improve their operations, communications, and impact. HubSpot offers discounted rates for nonprofit organizations.
Interested in improving your communication and marketing as well? Check out some of the top marketing tools HubSpot offers for nonprofits. If you are unsure of how to get started with HubSpot or are looking for support with implementation, get in touch with our Digital Marketing Services experts.
Additional Resources
Top photo: Shutterstock