In an increasingly online world, it can seem like locally focused fundraising is becoming redundant for nonprofits, especially when they are looking to engage young people. However, Ariella Shapiro from Charidy is keen to tell us otherwise. Following our recent webinar on getting millennials and Gen Z to donate to your organization, Shapiro answered some questions that didn't get addressed during the webinar. Her answers indicate one thing very clearly: Don't give up on local engagement.
Why Local?
Communicating across oceans and continents gets easier every day. However, even among millennials and Gen Z, local engagement and personal interaction holds value.
"Your best fundraisers are the ones that engage in your brand's mission beyond clicking the donate button," says Shapiro. Community-based engagement gives people a chance to hear your staff and volunteers' passion for your nonprofit's mission and to visualize themselves as a part of it. Furthermore, when people can envision the difference that their $5 or their two hours a week might make, they are far more likely to get involved.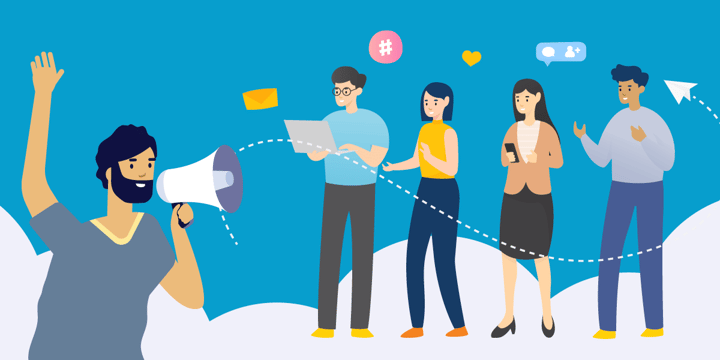 Using the Resources They Have
It can be difficult to get millennials and Gen Z to physically show up to events. Lives are busy, plans are made on a last-minute basis, and we are all constantly bombarded with invitations to fundraising events. There's got to be something special about your event if you want young people to make the effort to attend your event rather than somebody else's
Shapiro tells us that many of the same tactics that work for getting millennials and Gen Z to donate also encourage them to show up and volunteer. Similarly to requesting donations, actually asking for people's help shows them that they are needed and valued. Volunteers often become donors and vice-versa, and the best place to start building a community of loyal supporters is your local neighborhood.
College students don't tend to have much money, but what they do often have is time. Students can be some of your most loyal volunteers and advocates — and nothing quite beats word of mouth to aid your reputation and garner interest.
When it comes to asking them for money, though, Shapiro encourages nonprofits to offer college-budget-friendly donation packages and being totally transparent about what their money provides. The notion that they are making an impact even without parting with hundreds of dollars each month is going to encourage students to take a personal interest in your cause. Plus, they're likely to start giving more if and when they are able.
Socially Conscious Partnerships
The line between corporate brands and charities is becoming increasingly blurred, and millennials and Gen Z play a key role in driving this change. They are choosing to buy from socially conscious brands and to think more deeply about where their money goes.
Companies that choose to make sustainability part of their business model have seen increasing success over recent years. Belfast, Northern Ireland–based brand OutsideIn sells sustainably produced clothing. It operates a "wear one, share one" policy, where for each product that is bought, they donate a product to someone who is sleeping rough. Their streetwear and the vision that comes with it has gained significant popularity with young people. This shows us that partnerships with brands are a great way to make your campaigns financially sustainable, while also moving towards more cooperation between the business and charity sectors.
"This is key with millennials and Gen Z," says Shapiro on partnering with local brands, "as they are more likely to support brands who give back themselves." She also encourages nonprofits to start their campaigning even earlier than college, looking to encourage conscientious giving in children as well. By doing this, you'll contribute to a culture of generosity and engage parents and teachers at the same time.
Does Local Campaigning Work?
Empowering millennials and Gen Z to fuel your nonprofit's work through giving their time and money locally can boost the impact of your organization and its mission.
The U.K. charity Just Love brings together Christian students with a passion for social justice, encouraging them to campaign, demonstrate, petition, and fundraise for more ethical universities and cities. Local groups at universities across the U.K. have partnered with other charities to make an impact on their communities. The students that take part are passionate and loyal volunteers, who mobilize the time-rich, socially conscious people in their proverbial backyard to start conversations, question norms, and bring about change.
Creating a local feel in a campaign that doesn't have a location is a real skill. Shapiro highlights the Extra Life Campaign, which raises money for children with serious illnesses and injuries through live-streamed gaming events. Donations stay local to the area in which they are raised, while support and solidarity comes from a community of over 100,000 "heroes" who participate in the remote fundraising events.
Global Outlook, Local Action
"Don't look at your community-specific issue as a drawback in messaging," says Shapiro. Millennials and Gen Z are more aware of global issues and more inclined to support global impact. Local, community-based organizations are fantastic at contributing to that global impact while showing donors exactly the difference their money can make.
Find Out More