The new year has begun, and we're excited for all that is to come in 2022. Last year, we saw some exciting new products, courses, and programs join our catalog, allowing us to better support our hardworking nonprofit members. Read on to find out about some new arrivals to the catalog from 2021.
This is the second of two posts dedicated to what's new at TechSoup from the past year. Read the first one here.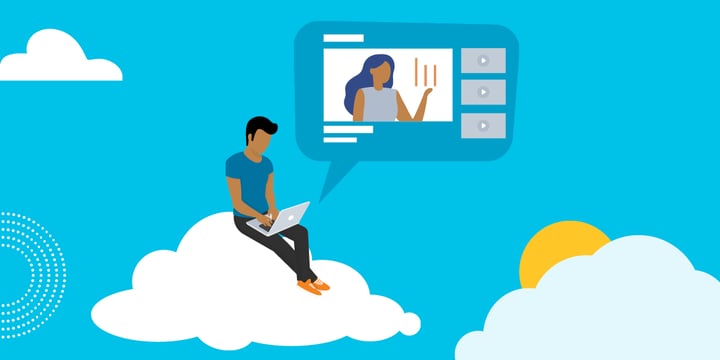 TechSoup Courses
As part of our effort to make great technology accessible to our worldwide network of nonprofits, TechSoup offers a wide range of training and courses to help your staff and volunteers get to grips with different tools.
As a global organization, we are working to make our online skills training available in as many languages as possible. In 2021, we released a total of 71 courses. This included 18 in Portuguese, 15 in French, 16 in Arabic, and 8 in Spanish.
Two new training tracks launched in 2021 are Data Analytics for Nonprofits and Project Management Basics. Both of these consist of two courses and are designed to get you started on some key aspects of running a nonprofit. To explore these and a wide range of other available topics, have a look at the TechSoup Courses catalog.
Digital Resilience Program
The Digital Resilience Program (DRP) aims to provide NGOs with the support to accelerate their digital transformation journey in a sustainable and scalable way. Over a period of six months, participating nonprofits will undergo a baseline assessment, develop a plan of action, and implement key changes in order to meet their digital goals. The program includes updating hardware and core operational systems, establishing key communication and collaboration tools, and improving IT recovery and disaster recovery plans.
The intended participants in this program are small and medium nonprofits that have begun their digital transformation journey but have more changes that need to be made. With strong executive and board support, nonprofits will be guided in making the most of TechSoup's services, courses, and offers.
This program launched in 2021, and its grant-funded nature means that it's currently only available to a small group of nonprofits. However, we are actively seeking foundation support to expand the program in 2022. Stay tuned for updates, and feel free to contact the team with any questions!
Implementation Services
We are working hard on globalizing TechSoup's implementation services. Our implementation services exist in order to help nonprofits move to Microsoft's cloud-based services. After an initial consultation with a TechSoup expert, organizations are supported through the stages of deciding on the right technology, implementing changes, and educating staff on the new tools.
In 2021, Microsoft Office Desktop Installation and Office 365 Email Migration both launched in Ghana, Kenya, South Africa, the Philippines, Singapore, Thailand, Vietnam, Malaysia, and Indonesia. Office Desktop Installation also launched in Australia and New Zealand.
To learn more and schedule a free migration consultation, check out TechSoup's migration services.
New Additions to the Catalog
Along with the tools highlighted in the first part of this post, the following platforms joined the TechSoup catalog in 2021.
Audiense
Audiense is a Twitter marketing and audience intelligence platform. It may fit medium to large organizations best, but whatever the size of your organization, you can use it to discover and reach your target audience and increase brand awareness. Raise your level of engagement, create great outreach campaigns, and even use chatbots to reach out to followers automatically.
Check out Audiense to discover how to build an engaged audience on Twitter!
Bevy
If your nonprofit organizes virtual events, Bevy can help. It can be used to host events of any size, taking the stress out of managing conferences, workshops, staff training days, or any other virtual meeting. It can also help you to expand your community, with enterprise-level analytics tools providing valuable insights.
To start hosting professional, engaging virtual events, find out more about Bevy.
Loomio
Loomio is used by organizations worldwide to make considered choices, while reducing time wasted on emails and meetings. It is a collaborative decision-making platform, which can be used to host group discussions that people can contribute to in their own time. Use Loomio's polling options to schedule meetings, approve documents, make budget decisions, and much more.
Check out Loomio to start making decisions more effectively at your nonprofit.
RallyUp
RallyUp enables nonprofits to create brilliant fundraising campaigns designed for their individual needs. You can mix and match RallyUp's range of fundraising types, including raffles, events, crowdfunding, and more, to create a custom experience for your audience. It allows you to incorporate your own branding and integrate with software you already use to make the campaign as seamless as possible.
To make fundraising easier and more effective, find out more about RallyUp.
Tweepsmap
Tweepsmap is a platform dedicated to helping you publish better content on Twitter. Manage your account, publish tweets, and use analytics tools to learn about your audience and how they are responding to your material. By making use of these tools, you can increase your follower engagement, grow your audience, and build awareness and support for your organization.
To take your nonprofit's Twitter account to the next level, take a look at Tweepsmap.
VoiceVoice
VoiceVoice is an online video engagement and training platform that can be used to build, connect, and engage online communities in a wide variety of ways. It is the first and only asynchronous video conferencing platform, meaning that hosts can prerecord facilitation elements of a meeting, such as agendas, prompts, and activities. This facilitates multiple live smaller groups, without the need for a host at each one.
Check out VoiceVoice to learn more about how you can engage worldwide audiences with host-free video conferencing.
Digital Assessment Tool
Also new in 2021 was TechSoup's Digital Assessment Tool. If you're unsure of how digitally mature your organization is, or you want to increase your digital capabilities, the DAT is a great place to start. This free tool makes tailored recommendations for growth, based on our assessment of your organization's digital maturity in six areas.
To learn more about our Digital Assessment Tool, check out this blog post to explain how it works and what it might be able to do to help you.
Moving Forward, Better Equipped
2021 saw a wide range of great new products added to the TechSoup catalog. We are excited to see how our nonprofit members make use of these great tools, and to continue growing our offerings and our community in 2022.
Additional Resources
Top photo: Shutterstock