Over the past few months, I've been sharing some updates around the five areas we plan to support with funds raised through TechSoup's Growth Capital Campaign. These include efforts to
Develop more apps for good
Expand our nonprofit marketplace
Provide increased validation and data services
Continue to develop our Cooperative Technology Platform (CTP)
Improve our business processes and systems
So far, I've gone into detail about our plans to develop more apps for good and to expand our nonprofit marketplace. Today, I'd like to write about our plans to invest more heavily in data, and how this will provide increased validation and data services offered to NGOs and corporate partners through TechSoup.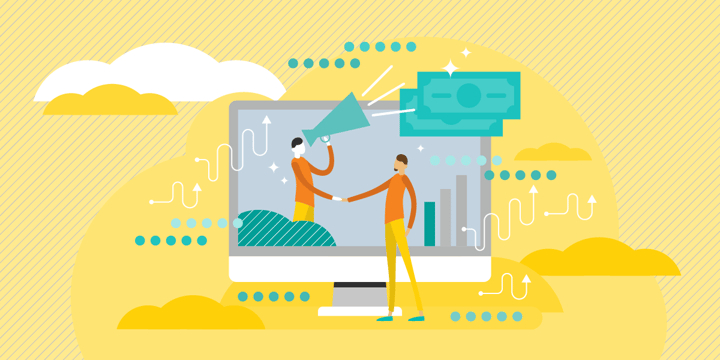 What Is Validation Services?
If you've already registered your nonprofit with TechSoup, you're aware that it's more complex than registering for your favorite shopping website. That's because we ask for all sorts of details about your organization. In the U.S., we need to know your EIN number. In Bhutan, however, public benefit organizations and foreign civil society organizations must provide us with the organization's Certificate of Accreditation. And religious organizations must provide a separate Certificate of Registration from the Commission for Religious Organizations. In fact, validating NGOs around the world is often a different and complicated endeavor from country to country. That's why we have a team of experts in nonprofit law that have developed processes to do so both accurately and efficiently.
We also ask about your budget, your location, your organization type, and the programmatic area in which you work. Also, we need to be sure that the people who register to request products for your organization have the authority to do so. All of these questions — all the things you have to look up in order to finish the registration process — are key to us doing a core part of our work. It's a big part of what we call validation services.
For much of TechSoup's organizational life, these services were linked to your ability to request and get products on this website or on the website of one of our global network partners, like TechSoup Canada or MAKAIA in Colombia. And the main reason is this: By providing all the necessary information up front, nonprofits can access offers made available by our corporate partners. Eligibility for these offers may vary because each of our partners has its own set of requirements for providing benefits. TechSoup provides that connection to nonprofits and corporate partners, and we wanted to make this simple for everyone.
But five years ago, we started a distinct department — TechSoup Validation Services — in order to give companies the ability to connect NGOs with their offers directly through their own sites. You may not realize it, but if you go to Airbnb, Google, Sage, or Okta (to name just a few) and request a donation or discount — or get corporate or employee donations through Benevity — TechSoup is actually running validation services behind the scenes.
This development allowed us to extend our services by negotiating donations and discounts on behalf of more companies. In fact, 26 companies are currently using our validation services to manage in-kind donations, volunteer matching, and other philanthropic efforts. This solution is particularly valuable to those offering products and services in the cloud. They can easily provision offers to NGOs using the same processes used for commercial customers — with the addition of TechSoup Validation Services plugged into the user's journey. It also allows companies to globally scale their programs more efficiently and accurately.
In response to the needs of corporations and foundations, we've developed a portfolio of validation services, including NGOsource, which connects U.S.-based foundations to non-U.S. NGOs. NGOsource simplifies the process of evaluating whether a non-U.S. organization is the equivalent of a U.S. public charity — a process known as equivalency determination. A complicated process thus becomes easier and more efficient for both the U.S. grantmaker and the non-U.S. grantee. Over 350 foundations, donor advised funds, and corporations have come to rely on NGOsource when making international grants to NGOs. NGOsource democratizes and expands U.S. philanthropy abroad.
This more extensive validation increases the number and variety of solutions that TechSoup can potentially offer the sector. For example, we are working with a variety of stakeholders interested in leveraging a similar model and building upon NGOsource. These include banks that are interested in Know Your Customer (KYC) partnerships. And international funders, NGOs, and networks are interested in NGO-centric due-diligence processes that better address the needs of funders and investors. This effort is focused on democratizing, diversifying, and localizing international aid as well as building a more robust and resilient civil society.
We are also eager to create more paths for validation. This includes providing validation services for fiscally sponsored projects, organizations on indigenous lands, community libraries, civil society efforts in countries without a functioning national government (and therefore no documented civil society efforts), and more. By facilitating targeted investment capital, we can increase our ability to help get more resources in the hands of more organizations so that they can continue to do vital work in their communities.
When connected to our vision for the marketplace and building more apps for good, this starts to give us a tremendous — and unprecedented — amount of data about civil society.
What Can We Do with This Data?
The TechSoup Global Network is the largest network of civil society organizations on the planet. And it's not just a list. It includes 1,080,000 formally recognized NGOs in 236 countries and territories, all working to improve lives around the world. As we extend the breadth of civil society efforts that we reach with products and services, this network will grow. And what we know about civil society will grow with it. By meticulously cataloging efforts to fight human trafficking, feed young people, or support small-hold farmers, we are actively learning about new ways to support the work done by civil society organizations like never before. We can also connect like-minded NGOs with each other so that they can share the experience, knowledge, and innovations they've developed.
And when I say "we" here, I mean all of us, together, working to make civil society and our communities more resilient.
How does that work?
Imagine that an NGO develops a social benefit Microsoft PowerApp that they want to make available to other organizations. And they have specific criteria for those who can use it without a fee and others whom they wish to charge. For example, they want this PowerApp made available without cost to any Ugandan organization with an annual budget under a certain amount, and they would like this organization to meet the enhanced validation requirements of NGOsource. They could do that. However, they want any U.S. organization getting the PowerApp to pay a fee. They can do that too. After all, they are contributing to an ecosystem of solutions and getting some recurring revenue to support the operation, maintenance, and enhancement of the tool they built.
With a broader spectrum of validation services — and the technology and work processes to support them — we believe we can help increase the infrastructure that supports philanthropic resources of all kinds. Whether or not those end up in our marketplace, or are supported by APIs and other programs, then becomes a case-by-case determination based on programmatic need.
And Why Is This So Important?
Moving resources to civil society efforts with as little friction as possible builds the capacity of individual organizations and of civil society as a whole. Ideally, the efficiencies gained will help more good happen, allowing organizations to spend more energy on programming by reducing the cost of getting resources in terms of both time and money. Expanding the ability to validate civil society efforts around the world will also encourage more companies to develop giving programs. This means that more philanthropic resources will be available for direct philanthropy.
The ability to aggregate and evaluate data about civil society efforts provides us the opportunity to protect the space in which those efforts operate. And, again, we can better understand what philanthropic resources we need to support them. We need, for example, different financial instruments to support for-profit actors like B Corps. We also need to think carefully about security and safety when we are supporting civil society actors in dangerous regions, such as environmentalists in Central America. Looking more closely at the breadth of efforts will help us as a field build the structures necessary to provide support.
And protecting and supporting civil society — individual groups and the collective whole — is important.
It's important because civil society holds the space in which we can have inclusive and equitable conversations about our communities and our world. And those conversations and the community and political will that they engender are what we need to face the global challenges before us, clear-eyed, and with every resource at the ready.
As you likely know, we are actively raising the capital necessary to build the infrastructure that supports the vision I have outlined here and in my previous posts on the TechSoup Marketplace and apps for good. There are three ways you can support us:
Become an impact investor with TechSoup. We are currently in the middle of a Challenge Match for our direct public offering (DPO). For a limited time, TechSoup volunteer board members are matching investments dollar-for-dollar up to $500,000 throughout the course of the campaign, for a total $1 million investment. Right now, we're hoping to raise $150,000 — making for a $300,000 investment — by July 31.
Share our capital campaign with your community and invite them to join in.
Give us feedback on this vision. You can email us at invest [at] techsoup [dot] org.
We Can Achieve This Vision
We believe that data and the ability to remove roadblocks in civil society's access to resources can foster a tremendous amount of change in communities everywhere. And we want to get the clearest picture of global civil society the world has ever seen, so that we tackle critical issues like never before. Together, we can do this.
This is one part of a series of posts describing the investments we are making with our Growth Capital Campaign. Read the other parts:
Additional Resources: Impact Investing