Hive Mind, powered by the TechSoup Global Network, is a safe learning space for activists, trainers, and organizations around the world. It helps civil society actors build their digital resilience.
This space is designed for its community members to learn, exchange best practices, and build new ties. It contains free-to-use, high-quality educational materials on topics such as countering disinformation, building positive narratives, digital safety and security, and media literacy online.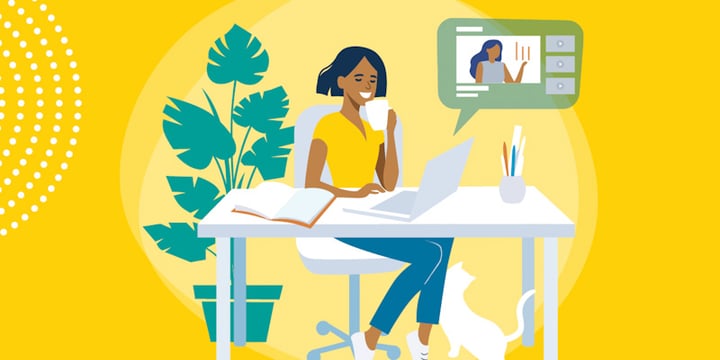 Self-Paced Courses on Hive Mind
We are happy to announce that the Hive Mind self-paced courses are live!
These free courses aim to improve your critical thinking skills, deepen your understanding of mechanisms behind disinformation, and show you how to take control of your exposure online. They also present ways of using technology to create a positive change and mobilize supporters for your cause.
Read on to learn about some courses that are currently open for registration.
Building Positive Narratives
This course focuses on how stories and narratives make disinformation popular and believable. You will learn how to counter dangerous beliefs and attitudes and understand how to use social media features to build a powerful story. Persuasion and mapping techniques, alongside other key building blocks, help you to build a strong narrative and reach a specific audience.
Also available in: Albanian, Hungarian, Macedonian, Polish, Romanian, Russian, Spanish
Digital Campaigning Basics
This course, based on real-life examples, covers the core elements of a "people-powered" campaign — a tool for mobilizing mass audiences to support activists' causes. You'll also learn about the practical tools needed to create your own campaigns.
Also available in: Russian
Countering Disinformation
In this course, you will learn how to distinguish between various types of disinformation and avoid traps such as echo chambers, polarization, or propaganda. We will also share with you the essential knowledge and tools to tackle disinformation more effectively.
Also available in: Albanian, Hungarian, Macedonian, Polish, Romanian, Russian, Spanish
Think Twice: Media Literacy Online
In this course, you will grow your media literacy in a variety of ways. You'll learn a bot detection method, as well as how propaganda works and some common biases that distort information. By avoiding fake accounts and spotting biases in the media and fake images, you'll build your digital resilience and better protect your organization from scams, phishing, and other cybersecurity threats.
Also available in: Albanian, Hungarian, Macedonian, Polish, Romanian, Russian
Digital Safety and Security
The goal of this course is to cover fundamental cybersecurity concepts, state surveillance, and cybercrime. It will teach you some specific ways to model threats using a framework developed by the Electronic Frontier Foundation (EFF). You will also learn how to develop an empowered mindset towards improving and valuing privacy and security, how to understand the importance of a wide range of threats to privacy and security, and how to apply core cybersecurity tools.
Open Data for Civil Society Organizations (CSOs)
The goal of this course is to equip civil society practitioners with the knowledge and skills to use data to their advantage. You'll learn what open data is, its principles, and how to use it. From there, you will learn how to analyze data, create data-based digital campaigns, and measure the effectiveness of your outreach efforts.
Visit Hive Mind
If you are a CSO activist or educator, Hive Mind can help you build media literacy skills in your team and community. Hive Mind can support you with methodologies and educational materials and help prepare and deliver online training, all to be completed at a pace that fits with your learning context.
If you represent an organization that wants to collaborate with Hive Mind, or you see a need for this kind of service in your local language or context, the team would love to work with you to make this happen. Get in contact, and we can work together to educate and build connections globally.
Additional Resources
Top photo: Shutterstock