Automating your email marketing campaigns is a great way to deliver personalized messaging to your subscribers, without piling on hours of work for your staff. When we talk about email automation, we mean the process of setting messages to automatically be sent to certain segments of an email list. This ensures that you deliver subscribers content that is not only relevant to them but also that they are more likely to take action on.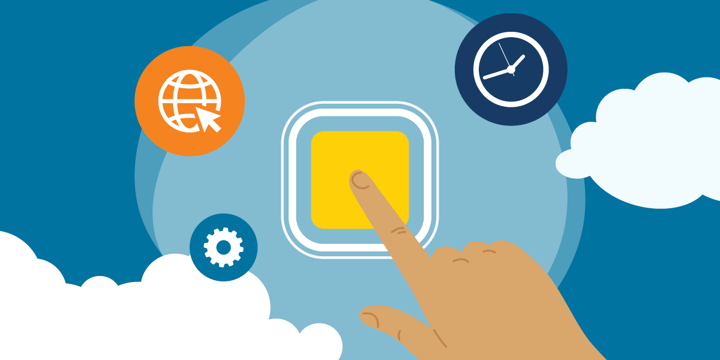 Segmentation and Behavior
Segmenting your audience based on their previous behavior can help to send them the right message at the right time, increasing the chances that they will not only open the email but also take action based on it. You might segment your subscribers based on their location, age, or relationship with your organization, such as whether they are a client, volunteer, or donor. With email automation, you'll usually segment the list based on the user's previous activity.
The activity that triggers an automated email, or series of emails, might be filling in a form on your site, for example to make a donation or register an interest in volunteering. It might be signing up to attend an event, or opening a previous email, or failing to engage for a set period of time. All of these activities tell you something about where a user is in their relationship with your organization, helping you to deliver them relevant information and calls to action at the right point in their journey.
Here's an example with a user who attended an online event. A series like this can be easily automated using a contact management tool.
Within a couple of days of the event, they receive an email thanking them for attending, as well as a recording or transcript of the presentation. A few days later, they receive an email with some information or a link to a blog post related to the subject matter of the event. Maybe you'll also send them an email a few days after that with some higher-level information about your organization and the ways they can get involved. Each of these emails contains clear calls to action, which can help to convert a one-time event attendee into a longer-term donor or volunteer.
Get Automating
Email automation takes a little setup, but once you've done the initial work, it requires very little upkeep. You'll need an email automation tool to do this, which you can get at a discount through TechSoup. Then you can segment your contact list and design an email campaign to suit each section.
Choose Your Tool
The first thing you need is a reliable CRM (customer relationship manager) with email automation capabilities. The contact management system you currently use might even have these capabilities included. HubSpot and Constant Contact are two great examples of tools that include this functionality.
If you're new to marketing your nonprofit in this way, or are investing in a CRM for the first time, Constant Contact might be the tool for you. It is beginner-friendly and affordable, with a drag-and-drop email builder that helps you to structure your email well and send it out looking professional and with the most important information front and center.
If you're looking for a more integrated, wide-scale marketing tool with email automation capabilities, you might find HubSpot a better choice. As well as a CRM, it includes a range of marketing and website management tools, so it suits larger organizations looking for a more coordinated approach.
Segment Your Contact List
Next, decide how you'll segment your audience. Will you create a segment for people who donated to your holiday fundraiser? Attended an event? Ignored your last five emails? You can create as many segments as you see fit and design a series of emails for each one.
When designing your emails, consider what the person's behavior tells you about them and what they want from you. Previous donors might want to see how their money has been used; prospective volunteers might respond to testimonials from current volunteers about their experience. Non-engagers are a little trickier because there are a variety of reasons why someone might fail to open or click on your emails. It's worth doing some testing here, trying out different messages that you think might entice someone to reengage.
Set Up Your Trigger
Now, all that's left to do is set up your automated emails through your chosen email management tool. Simply choose the trigger event and associate it with the set of emails you've designed for the segment of your list that has performed that action. Then, keep an eye on your engagement stats and test and tweak your emails every now and then to find the most effective strategy.
Increase Engagement Through Automation
Automating email campaigns helps to deliver your contacts information that is relevant to them, encouraging them to engage further with your organization. This can be a great way to build better relationships with your contacts and increase your donations, volunteers, and attendance at events. Better yet, it's great for busy teams as it works in the background and frees you up to focus on your nonprofit's important work.
Additional Resources
Top photo: Shutterstock