This is big nonprofit fundraising news. Just in time for #GivingTuesday 2019 on December 3, and also end-of-year fundraising, GoFundMe, the crowdfunding platform, has launched a new, free fundraising platform called GoFundMe Charity for all U.S. 501(c)(3) nonprofits. It has also launched its Donate Button service that can be integrated into any WordPress website for more direct fundraising. Both went live on November 7.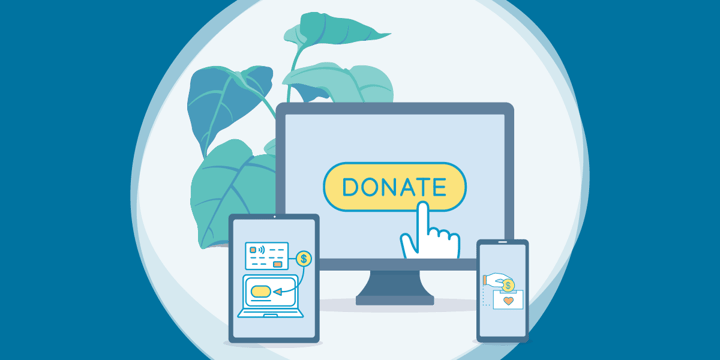 GoFundMe Charity
GoFundMe, of course, is the biggest and most popular personal crowdfunding platform. From 2010 to 2017, it has raised over $5 billion for over 2 million individual campaigns from 50 million donors. A unique feature of the service is that recipients receive whatever money is donated. On sites like Kickstarter, you have to reach your goal in order to unlock the funding.
GoFundMe is now expanding its work with a suite of free nonprofit fundraising services, what CEO Rob Solomon calls the "giving layer of the internet." The plan is to streamline fundraising by providing everything a charity needs to fundraise online. The new charity giving platform, GoFundMe Charity, requires no upfront costs, contracts, or subscription fees to nonprofits. The service can be paid for by two different methods.
The 0% platform fee, in which donors can leave a voluntary tip to cover platform fees when they contribute to an organization
Donor-covered fees, in which charities can elect to pay the platform fees to use the service
There is also a standard transaction fee of under 3 percent to cover credit card processing and the safe transfer of funds. For the 2019 giving season, the company is offering a special holiday promotion: a payment processing fee of 1.9% + $0.30 per donation for 501(c)(3) organizations using the new software and charity tipping model.
Additional Features
GoFundMe Charity also has features to create campaigns and track fundraising progress. Nonprofits will be able to track and measure donation data through a new report center. This feature builds donor queries, shows data visualization graphs, and schedules reports. Charities will also be able to receive reports on personal fundraisers who raise money for their organizations with the classic GoFundMe service.
The service also integrates with enterprise CRM tools, including Salesforce, and email marketing tools like Mailchimp. It also has an event ticketing and registration feature. You can brand your GoFundMe Charity page with your logo to integrate with the look and feel of your website.
How to Get Started
The company's objective is to make setting up your fundraising easy enough that you don't need a paid fundraising consultant. Here are the steps.
Go to GoFundMe Charity and create an account by supplying your 501(c)(3) EIN and some other info about your organization in a "tell us who you are" section.
Explore the tools available to you and then set up a campaign.
Tell your story with compelling content and images, similar to a conventional GoFundMe process.
Share your campaign with your donor community, especially on social media channels. GoFundMe is expressly designed for promoting on social media.
The New Donate Button
The new GoFundMe Donate Button service launched at the same time as GoFundMe Charity. It is an entirely separate fundraising service, though. The idea is to put it on your website or social media and collect donations anytime without setting up a GoFundMe Charity account or campaign.
The button can be customized with suggested donation amounts, branding, and color to fit your site. It is available for WordPress websites now and will be available on other content management systems in the near future. You'll be charged standard credit card transaction fees, just like for GoFundMe Charity. Rob Solomon told me, "we want to make every Tuesday Giving Tuesday."
Customer Support
For both the new GoFundMe Donate Button and the new GoFundMe Charity crowdfunding services, the company has a new Help Center and also free 24/7 customer service support at nposupport [at] gofundme [dot] com.
Additional Resources