As we said in part one of this series on how nonprofit work has strikingly changed, we explained that it has now been just a few months since the pandemic hit and nonprofit work changed dramatically to remote work and online operations. Thousands of TechSoup members requested Zoom and Office and Microsoft 365 and Office 365, so we thought we'd talk to some of our members to see how they have pivoted to online operations and also their plans for opening back up like they were pre-pandemic. In this final installment we feature execs from church and faith-based organizations.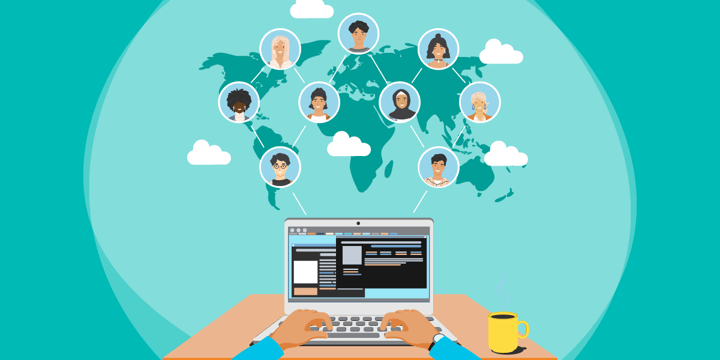 The Fuller Center for Housing of Macon, Georgia
Lynda Brown is the executive director of The Fuller Center Macon. She has been running the organization for a year and half. The organization has just one other staff member. It is a faith-driven affordable housing charity that was founded by Millard and Linda Fuller, the couple who founded Habitat for Humanity in the 1970s. Instead of building houses like Habitat does, the organization rehabilitates existing homes and neighborhoods. In addition, their Greater Blessings program links volunteers with homeowners in need of household repairs or chores. The Macon chapter is one of 60 in the U.S.
Lynda has paid consultants for finance, marketing, and construction project management. The Fuller Center has six super volunteers that she describes as "almost staff." Most of the work of the organization, however, is thanks to their large corps of volunteers from churches, schools, and businesses.
How the Work Changed Since the Pandemic Started
The Fuller Center Macon is located in a shared office space with other organizations, so both employees began working from home in March. They are organizing outdoor renovation projects and will soon do interior work for houses without occupants.
How They're Using Online Tools
The organization is relying heavily on Microsoft Office 365 Teams — each of several committees has its own team. Documents are attached to each team workspace. Much of their project planning is done ahead of time, and they now use Office 365 to coordinate and organize most of their work. They also use Zoom for board meetings and executive meetings.
Plans for Opening Back Up
The organization is keeping their lease on their shared office space. They plan to use it to meet with client families when they can safely do so. Lynda reports that they will continue to do most of their work remotely with Office 365 email and Teams. They hope to eventually have a combination of in-person and Zoom meetings.
Recommendations for Other Charities
Lynda Brown says:
"Tools to organize are key for busy charities. I'm a big believer in the to-do list feature in Office 365 and also Teams to organize documents for work groups and to provide stakeholders with notifications on when documents or calendars have been updated. We found it useful to hire a consultant to set up Office 365 so we could use our fullercentermacon.org domain. Our new online tools help to keep important details from falling through the cracks."
Atonement Lutheran Church
Mark Solhjem is the executive pastor of Atonement Lutheran Church, which was founded in Fargo, North Dakota, in 1970. He manages the church staff and is in charge of operations. Children and youth have always been a priority at the church. It operates a a preschool plus infant and toddler care. The church has 500 attending members each week.
Their big annual humanitarian project is to work with the Minneapolis nonprofit Feed My Starving Children. It is a huge volunteer project that involves other churches and schools. Last year, 12,000 volunteers met for three days in a hockey arena to pack 2 million meals for shipment to children in poorer countries like Haiti. Mark maintains that the operations of his church have changed more in the last few months than at any time since it was founded 50 years ago.
How the Work Changed Since the Pandemic Started
The church had been talking about doing online worship for a long time and implemented live online worship services each week in March. The church had to shift from posting recordings of services online to live online services. It helped that Mark Solhjem has a background as an IT director.
How They're Using Online Tools
Mark reports that TechSoup was critically helpful in supplying Zoom licenses to keep the congregation connected in small groups for teens and adults, plus staff meetings and personal-crisis one-to-one meetings. Having a reliable Zoom platform made it possible to keep the ministry going. It has also gotten Microsoft Office, Adobe software, and refurbished PCs from TechSoup.
Plans for Opening Back Up
The church plans to keep doing live online worship and Zoom meetings by popular demand from the congregation. They have travelers and people who do not attend regularly who want to stay connected to the church community.
Recommendations for Other Churches
Mark Solhjem says:
"The pandemic has changed life for years to come. We have had the chance to discover new tools to connect with people and share the message. We will keep using these new tools even though we will be opening up for in-person worship. TechSoup has saved us a lot of money that we devote to our community work and things like our big Feed My Starving Children project."
We hope these profiles of TechSoup members are helpful to you. Part one of this series features tech organizations and one with a large staff.
Additional TechSoup Resources