There are a wealth of ways to promote your nonprofit, and paid advertising is one of the most effective. By putting some money behind a campaign, you can get more eyes on it, encouraging more people to interact with your organization. It's a fantastic way of attracting potential donors, volunteers, and supporters who may not have discovered you otherwise.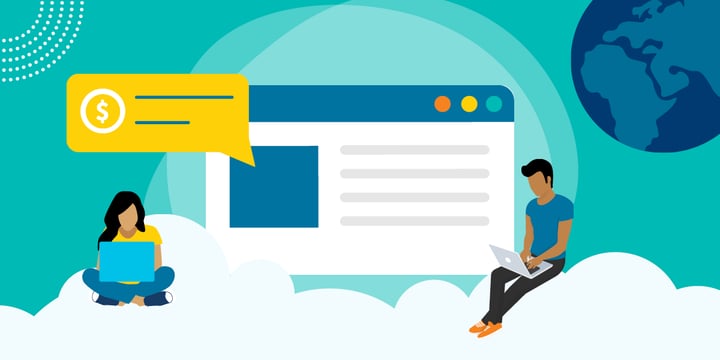 In the changing landscape of this new year, it can be hard to know where to start. Furthermore, many nonprofits are operating on tight budgets, leaving little room to waste money on ineffective advertising. Below, learn about how to harness 2023 trends to grab your audience's attention, get more savvy about how your audience is interacting with your ads, and discover the most effective places to advertise.
Create Thumb-Stopping Ads
People spend very little time looking at an ad before scrolling past — that is, unless it grabs their attention. The first three seconds are the most important. For videos, that means that the first three seconds need to give viewers a reason to stop scrolling and engage with the ad. For image and text-based ads, this means that within the first three seconds of looking at it, the viewer's eye should be drawn to something that makes them interested enough to look closer. To see what's currently trending and get some inspiration from successful ads, check out the Meta ad library.
Even without a large budget or team of experts, you can find tools that will help you create the right effect with your advertising. Adobe Express is an easy-to-use app that you can use to create images and videos to draw in the people viewing your ad. Using templates or starting from scratch, Express provides a set of tools combining the best from Adobe's Photoshop, Lightroom, and Acrobat. You can import your organization's branding and colors in order to ensure that people will recognize your brand, which may also encourage them to stop and engage with the ad.
Learn to Use First-Party Data
In an effort to raise privacy standards for users, Google is limiting access to third-party data on Chrome browsers. Many nonprofits have a focus on first-party rather than third-party anyway, but this represents a general industry shift towards higher privacy standards, so it's worth paying attention to.
The key difference between first- and third-party data is how it is acquired by the organization using it. First-party data is collected directly from your audience, while third-party data is collected by a separate entity to your organization. When you enter your email address on a newsletter sign-up form, then receive the newsletter you signed up for, your information is first-party data, since only the organization that collected that information is using it. If they passed your address on to a different entity, it becomes third-party data to that entity.
So, how will this affect you? If you use any third-party data to track user activity when they aren't on your site, your ability to do so will be extremely limited once these changes are fully executed. For all nonprofits, it will make your first-party data even more important. As well as newsletter sign-ups and interactions with your social media, you can learn about the effectiveness of your ads by honing your data analytics skills. Using a tool like Google Analytics or Power BI can give you extra insights into how users are interacting with your paid ads, helping you to make changes to improve their effectiveness.
Diversify Where You Advertise
Deciding where to put your paid ads is a challenge, especially in the current changing landscape. Social media networks are in flux, with the changes to Twitter, the rise of TikTok, and the different audiences occupying other social media platforms. There are many ways to reach new audiences and to be smart about how and where you advertise. You might consider putting paid ads on other websites with a similar audience to your own, or using Google Ad Grants and Microsoft's Ads for Social Impact grant to promote your ads on search engines.
When deciding where to advertise, consider which online spaces your audience is likely to be in, as well as the type of ad you want to share. For example, TikTok attracts mostly a younger demographic and consists of short-form videos. Facebook is home to a slightly older audience and would be a better place for text- and image-based ads. You'll need to prepare for a little trial and error, so getting to grips with a tool like Google Analytics will help you to better understand how your ads are performing and improve their effectiveness.
Get Smart with Your 2023 Advertising
Between ever-shortening attention spans, changing social media environments, and the perceived complexity of data analytics, it can be hard for nonprofits to work out how to advertise effectively. However, if you can conquer these barriers, paid ads are a brilliant way to bring in new audiences, increase support for your organization, and in turn increase your effectiveness at achieving your mission. These three trends are a great place to start if you're looking to begin or improve your advertising strategy in 2023.
Additional Resources
Top photo: Shutterstock