Regardless of when your fiscal year ends, the end of the calendar year is a great time to stop and reassess your technology needs. Stock up on the tech you need now, and make FY 2019 your best yet.

Microsoft Office Standard
Get six essential productivity apps — Word, Excel, PowerPoint, Outlook, OneNote, and Publisher — for a $29 administrative fee through TechSoup's Microsoft Donation Program.

Office for Mac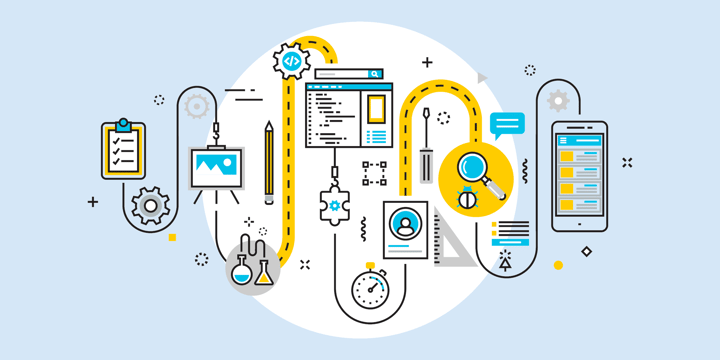 Got an office full of Macs? Office for Mac has you covered. It features five core Office apps — Word, Excel, PowerPoint, Outlook, and OneNote — and it works seamlessly with your Windows-using counterparts. It's available for a $29 admin fee.

Even More Microsoft Awaits
Need Windows 10 upgrades? We've got it. Exchange Server? We've got it, too. In fact, TechSoup offers donated licenses for a selection of Microsoft's most popular on-premises software products. All you pay is a modest admin fee. You can request up to 50 licenses of each donated product within a two-year period. Take a look at our full catalog.

If you're ready to move to the cloud, we also offer subscriptions to various Microsoft cloud solutions, like Office 365, Power BI, Azure, and more. See all our Microsoft Cloud offers.

Intuit QuickBooks
QuickBooks is the biggest name in bookkeeping, and TechSoup has QuickBooks and QuickBooks Online available with admin fees starting at just $50. Use it to balance your books, generate reports, create invoices, and prepare data for IRS Form 990.

Almost Everything You Need to Fundraise Smarter
Not only can TechSoup help you track your budget — we can help you grow it, too. We offer a wide range of fundraising software to help you hold your next fundraiser, raise money through merchandise sales, process credit card payments, accept donations via text message … you get the idea! Read our recent blog post to see some of what we offer.

Adobe Creative Cloud: Share Your Story with the World
Adobe Creative Cloud provides the software you need to tell your organization's story though photos, graphics, print, video, and the web. Creative Cloud includes Photoshop, Illustrator, InDesign, Acrobat Pro DC, Dreamweaver, and many more.
TechSoup member organizations can get a 60-percent discount on Adobe Creative Cloud for the first year, and a 40-percent discount every year after that. Pay a $5 up-front admin fee to access this offer.

Engage Your Community with This Tech
We also offer a range of other products that let you spread your message and connect with your community, such as survey and webinar production tools. Take a look at some of our offers.

TechSoup Is Hardware Central
Need hardware? We've got it.
TechSoup's Refurbished Hardware Program is an affordable alternative to buying brand-new gear. All refurbished hardware we offer conforms to stringent standards for reliability, and most of it includes one-year warranties. In addition, all refurbished computers ship with Windows 10 preinstalled.
Do you prefer new hardware, or need something that you can't get through the Refurbished Hardware Program? We've partnered with both Lenovo and Dell to provide nonprofits with discounted laptops, desktops, tablets, and other accessories.
We've also got projectors, networking equipment, headsets, and more. Take a look at some of our most popular hardware options.

Secure Your Systems and Network with Symantec
TechSoup offers both Symantec Norton Security and Symantec Endpoint Security products, covering the antivirus and security needs of both smaller and larger organizations. Admin fees for Symantec products start at just $4 per system.

More Ways to Safeguard Your Data and Tech
But we don't just stop at antivirus. We offer security and data backup solutions from Veritas, Bitdefender, Comodo, and more, so you can keep the bad guys out and ensure that your organization's data is protected.

TechSoup Help Desk: Tech Support, When You Need It
TechSoup Help Desk provides technical support for your urgent tech headaches. Our flexible support services mean you can get cost-effective help when you need it, either on a one-off or an ongoing basis. Contact us for a free consultation to see how we can help you.

TechSoup Courses: Expert-Led Online Training
A lot of places offer online training, but nobody understands the needs of nonprofits quite like TechSoup. With TechSoup Courses, you get expert-led online training that's tailored to nonprofits. View our full catalog of courses.