From 1997 to 2018, the Gates Library Foundation (a program of the Bill & Melinda Gates Foundation) invested $1 billion over 21 years in public libraries both domestically and globally. Its investments have ensured that millions of people around the world have better access to digital tools that can help improve their lives. The program has left a powerful legacy, nothing less than bringing digital inclusion to many thousands of public libraries and their patrons around the world. TechSoup is deeply proud to have had the chance to work with the Gates Foundation to empower public libraries everywhere.
In 1997, Bill and Melinda Gates created the Gates Library Foundation to bring computers and digital information to public libraries in the United States and Canada. When the foundation began this work, less than a quarter of U.S. libraries were connected to the Internet, and fewer provided Internet access to patrons. Today, nearly all U.S. libraries are not just connected, they've been transformed into critical community resources for today's digital world by supplying public-access computers, software, and training to their communities.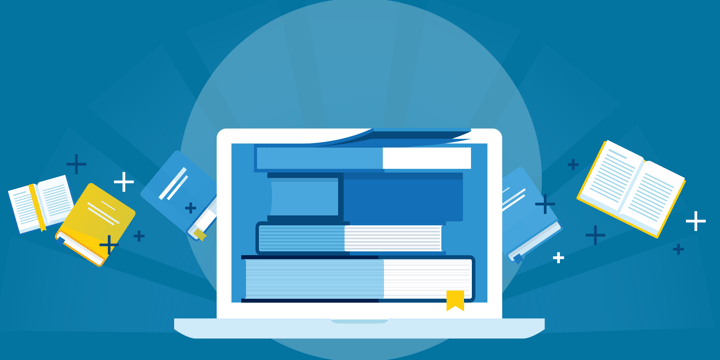 Going Global
Then in 2000, recognizing the potential of the world's public libraries, the foundation expanded the program to include developing and transitioning countries where access to the Internet was limited or nonexistent for the general population. In the 21st century, the Gates Global Libraries program has reached more than 13,000 public libraries in nearly 20 countries and has seen the same community impact that has been achieved in the U.S.
As the Global Libraries initiative matured, it expanded from the initial focus on basic connectivity to an additional emphasis on how libraries could best support individual and community outcomes. The Global Libraries initiative sought to support or seed conversations to influence and lead the library field as a whole. In this way, the world's approximately 320,000 public libraries could benefit from Global Libraries–supported tools and materials.
Gates-Supported Tools and Research
In recent years, the foundation initiated and supported the excellent Edge Benchmark project. This project includes tools to enable libraries to evaluate their current public technology services and to determine what steps they need to take to improve their programming. The project remains an incredibly useful source of tools for librarians. The Gates Foundation also supported research on libraries by the Pew Research Center and also the Aspen Institute's report Rising to the Challenge: Re-Envisioning Public Libraries (PDF).
Legacy
When the Gates Foundation closed down the library project in the fall of 2018, it put in place resources to support the continuity of its mission to improve lives through public libraries around the world. It identified and funded three lead legacy partners to carry forward the foundation's vision:
The Public Library Association (PLA), a division of the American Library Association
TASCHA, the Technology & Social Change Group, at the Information School of the University of Washington
TechSoup's Library Work with the Gates Foundation
In partnership with the Gates Foundation, TechSoup has been deeply involved in empowering libraries for over 12 years. Our work in this area started in 2006 when a Gates Foundation grant founded a project at first called MaintainIT and later called TechSoup for Libraries. Certainly, our most far-reaching library work has been in the last nine years with Global Libraries to validate public libraries in over 70 countries (similar to what IMLS does in the U.S.). This effort entailed a huge amount of work. We also worked with the Gates Foundation to distribute well over 300,000 free Microsoft licenses to libraries in developing countries in Africa, Asia, South America, and Europe for their public-access computers.
International Library Product Donations
Through the Gates Foundation and TechSoup's partnership, over 10,000 libraries outside of the U.S. have become TechSoup members. They have made nearly 18,000 additional product donation requests worth over $175 million in retail value. The top five countries where the public library systems are most engaged with TechSoup are Poland, Latvia, Bulgaria, Vietnam, and Moldova. Just as in the U.S., Microsoft products are the most popular, including Office, Project, Visio, and Windows Server.
Elena Pintilei, director of the National Library of Moldova, told us this:
"We as a national library have always been receiving questions about licensed software whenever a library purchased a new computer. So, when we learned from the Global Libraries Moldova Program about the opportunity for all libraries to be registered with TechSoup Moldova, we immediately proposed to join our efforts and redirect resources and staff to this cause. The whole department of statistics and data processing (12 people) worked for two months in order to update all the data necessary to register all the public libraries of Moldova with TechSoup. We will continue to assist all public libraries while ordering new software donations and make it a priority service delivered to all public libraries. That is what I call a modern library service worthy for a national library."
Summing Up Our Work Together
Darren Hoerner, senior program officer at the Bill & Melinda Gates Foundation, sums up our work together:
"TechSoup has been an amazing partner over the years. There are hundreds of thousands of people that have benefited from the tools you helped get into libraries around the world. The impact would not have been possible without TechSoup working diligently with our grantees to figure out how to get software licensed. It was really remarkable. I've quite appreciated working with you through all of this. Thanks for your partnership, your understanding, your flexibility, your humor. Cheers to you! Cheers to TechSoup!"
Additional Resources: Libraries