In the NGO sector, many are concerned with how to include those who are marginalized and excluded from the world of digital innovation. In fact, certain organizations seek to bridge the digital divide with regard to gender by working with women all over the world to ensure that they have access to better tools, education, and opportunities.
While there's still much work left to be done, some incredible progress has been made. We'd like to take a moment to highlight some of the ways that nonprofit organizations are bridging the digital divide for women. Specifically, these organizations are helping women gain financial independence, access to the Internet, and the skills to become leaders in the technology sector.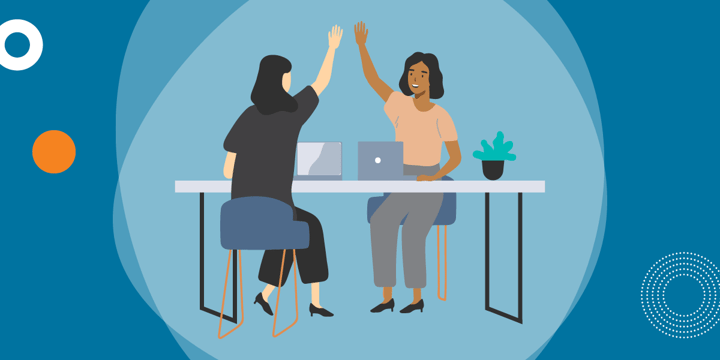 Women and the Digital Divide
The "digital divide" refers to the disparity in access to technology around the world. This is influenced by economic background, country of residence, and a whole host of other factors — including gender. In the world's least developed countries, women are 32.9 percent less likely to have access to the Internet than men. They are also — to varying extents — less likely to have a mobile phone.
The digital divide also affects careers. While the majority of 6- to 12-year-olds interested in computer science are female, women make up only 4 percent of college freshmen enrolled in computer science programs. Not only that, but the number of female computer scientists is on the decline. Furthermore, even those who make it to graduation are less likely to land a job in tech than their male peers.
As awareness grows around the digital divide and its disproportionate effect on women and girls, many individuals and organizations have stepped up. From campaigners to politicians to teachers, parents, and students, the community of people demanding better opportunities for women continues to grow.
Empowering Girls Through Coding
More recently, we have seen a push for women and girls to learn to code, in order to make computer science and its related industries more accessible to women. The ability to code is near-essential for anyone starting a tech-focused business: Anyone who doesn't have these programming skills is at a disadvantage from the start. Plus, more generally, roles in tech companies are overwhelmingly occupied by men. So, in order to empower more women to seek jobs, start businesses, and innovate in the fast-moving technology sector, we need to teach girls computing skills.
There are a whole host of organizations around the world using different motivations and means to make these skills accessible to girls and women. One such organization is Meet and Code, whose founding partners include TechSoup Europe, Charity Digital, and SAP. Meet and Code works all across Europe providing funding for events that are centered around teaching young people coding and other tech and engineering skills. On top of this, each year it gives out awards in four categories that align with the Sustainable Development Goals — one of which is Girls Do IT!. This is a great way of not only encouraging people to include girls in their coding programs, but to actively seek them out and regard them as an essential part of the events they run.
Girls Who Code is another wonderful organization giving young women the tools they need to succeed in the computer science industry. It provides free learning opportunities for teen girls to grow their coding skills, create clear career pathways, and provide support in the form of advice, as well as a community of other women in tech. Girls Who Code began in the U.S. and now works across all 50 states, as well as a recent expansion to Canada, India, and the United Kingdom.
Linking Financial and Digital Inclusion
BRAC International is an NGO that started in Bangladesh and now works in nine countries across Asia and Africa. One focus for the organization is microfinance, particularly empowering women into financial independence and entrepreneurship. When it comes to technology, BRAC has found partnerships with other nonprofits and researchers to be invaluable.
Bangladesh has a financial inclusion gender gap of 29 percent, and that number seems to keep growing. (Financial inclusion refers to the access and use of formal financial services.) As mobile money becomes increasingly prevalent, the link between financial and digital inclusion becomes increasingly inescapable, hitting rural women particularly hard. BRAC has succeeded in partnering closely with bKash, Bangladesh's mobile money service. This partnership has given BRAC invaluable insights into how women actually use financial services, the structures they operate within, and what they need from digital resources. This has helped them to make meaningful changes in financial digital inclusion services, harnessing technology to make it accessible and useful to the women they work with.
BRAC has also partnered with GRID Impact, a social enterprise using design and behavioral research to help nonprofits more effectively fulfill needs in their target communities. GRID Impact conducted research with rural Bangladeshi women in order to better understand how they used mobile money. From this, they developed a mobile app designed with the needs of those women in mind. This effort to deeply understand what purpose their work was serving resulted in an empowering resource for the women BRAC were working with, increasing their access to digital finance.
Lifelong Support for Women in Tech
Teaching girls to code is a fantastic venture, and many girls who learn to code become women with computer science degrees, looking for jobs in the technology sector. However, since the industry can still be at times hostile towards women, getting them into a graduate program solves just one part of a larger problem.
That's why the U.K.-based Code First: Girls looks to provide more holistic, career-long support for women entering the tech industry. They support young adult and working-age women in learning to code, but they also aim to develop their personal and professional skills. Women leave the tech industry at a much higher rate than men, citing poor management, lack of opportunity, and lack of work-life balance as key reasons for their departure. Code First: Girls aims to provide women with the skills to not just develop software, but also to handle job interviews, ask for a raise, and speak up if something isn't right. These skills are invaluable to women looking to keep their place in the industry and reach more senior roles.
They also strongly believe in the power of community and connect women to like-minded people and organizations. They endeavor for women to feel supported in their professional development and to have access to a network of people with similar experiences. On top of that, Code First: Girls helps companies to amend hiring policies, train their employees, and improve their management processes. In this way, they help organizations not only to hire amazing women but also to encourage them to stick around.
Through these initiatives, Code First: Girls aims to support women in tech through their whole careers. They help them to land great jobs, to thrive, and to get promoted in their workplaces. They also strive to ensure that those workplaces are seeking out female talent and investing in the women they hire.
When No One Is Excluded, Everyone Benefits
There has been serious progress in bridging the gender digital inclusion gap, and NGOs like the ones highlighted here play a huge part in that progress. However, there's still a long way to go, and we need individuals, corporations, and nonprofits to build on the work of others. Whatever your sphere of influence, digital inclusion is worth fighting for — for the women in your organization and the world at large.
More Resources